Covid-19 Guidelines
Thursday 24th February, 2022.
All remaining legal Covid restrictions have been removed in England, nearly two years after the first rules were introduced. It means people are no longer legally required to self-isolate if they test positive for Covid - although they are still advised to do so.
For The Swan, our bar staff and volunteers will continue to take regular Covid tests. They will not be working should they feel unwell or have a positive lateral flow test. We believe that we still need to protect our wider community, especially those who have not been vaccinated for whatever reason.
We do politely ask that you do not come to The Swan if you are feeling unwell, or are isolating, or have Covid and still returning a positive result. By doing this we can protect one and other and especially those that are vulnerable. A HUGE thank you in advance.
Booking A Table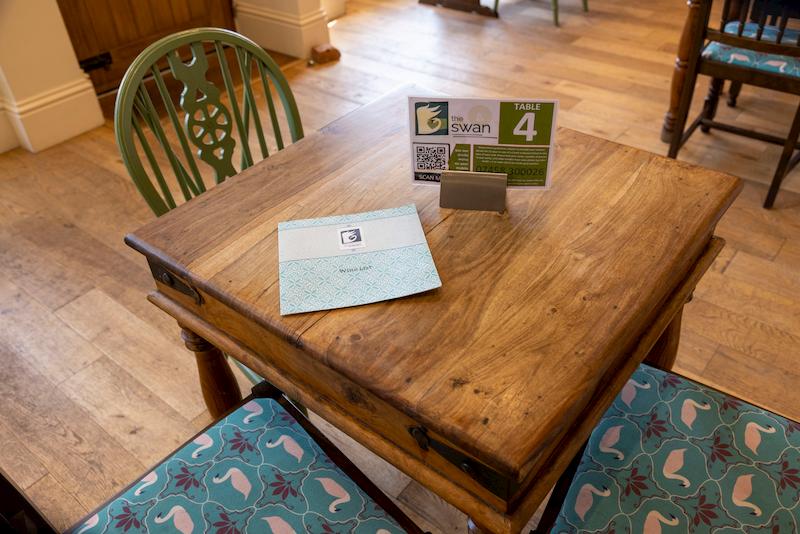 We have a number of tables available for booking - walk-in is therefore still possible. These are under the covering in The Courtyard (with heaters), in The Coach House and also in The Bar itself. Bookings can be requested by emailing your details to pub.manager@theswanwindsor.co.uk Please note that there is only a 15 minute grace on your time of arrival.
For events, we do recommend booking early to get the table you want and also to avoid disappointment. This is especially true of major sporting events on terrestrial TV, our monthly cheese & wines, and our fortnightly quiz.
Covid Diary
The pub carried on during the Covid-19. We were open, we were shut, we were online ... and any mixture of them. It was definitely a confusing time. We have kept a short diary intended to keep the community informed what was going on. It is recorded on our Covid-19 History page. Be safe!