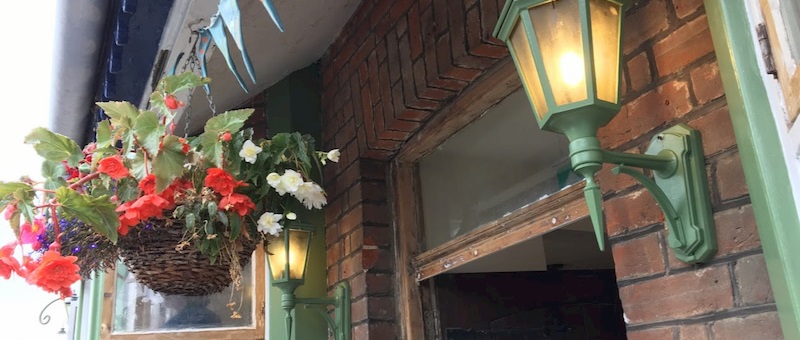 Friends of The Swan
Created in 2018 when the community were trying to buy the pub, the Friends of The Swan (FoTS) has been absolutely core to the success of the pub and its people.
A Friend of The Swan is anyone who is a customer, a contributor, a volunteer, a stakeholder, a student, an event organizer or helper, a participant, a staff member, or from the management. We also include as a Friend anyone who has subscribed to our regular emails or follows us for our social media posts on our Facebook, Instagram or Twitter channels. And for sure includes our cake-bakers, stall holders, quiz and bingo masters, our gamesmasters, our BBQ chefs, our kids entertainers, et al who help us have such a good time.
Just look for the FoTS logo.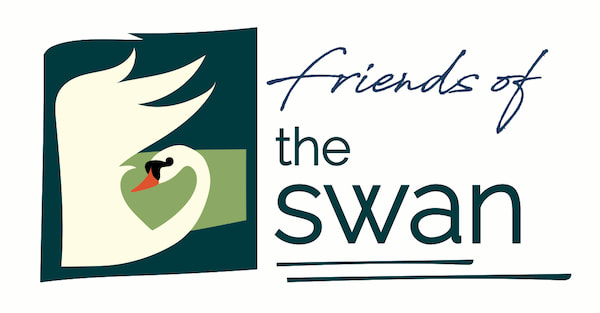 For the avoidance of doubt, there is no subscription or payment for being a Friend, nor any formal sign-up process. Friends simply like to go to The Swan, enjoy themselves, and tell others about it. They promote our key goals, our code of conduct and our 4 principal values: community, sustainability, inclusivity and responsibility.
There is a small, volunteer-based, committee for the FoTS who promote and foster the community aspects of The Swan, one of acknowledged three pillars making up the heart of The Swan (i.e. pub, school, & community). The committee are responsible for communications to the wider FoTS including this website, social media and other channels. They help coordinate events, volunteers, raising of money, and ultimately serve the FoTS.
There is a constitution for the Friends of The Swan that was adopted on 12th June, 2023. It is available to download above. Further information can be obtained by emailing friends@theswanwindsor.co.uk or talking to one of the committee. We are always looking for people to join the committee, please do get in contact.
Website
Welcome to our website.
If you continue to browse and use this website, you are agreeing to comply with and be bound by the following terms and conditions of use and govern our relationship with you in relation to this website. If you disagree with any part of these terms and conditions, please do not use our website.
The term the ''Friends of the Swan' or 'us' or 'we' or 'our' refers to the owner of the website. The term 'you' refers to the user or viewer of our website.
The term 'website' refers to a range of domain names owned by us. This includes:
theswanwindsor.co.uk
theswanclewer.co.uk
theswaninclewer.co.uk
The use of this website is subject to the following terms of use:
The content of the pages of this website is for your general information and use only. It is subject to change without notice.
Neither we nor any third parties provide any warranty or guarantee as to the accuracy, timeliness, performance, completeness or suitability of the information and materials found or offered on this website for any particular purpose. You acknowledge that such information and materials may contain inaccuracies or errors and we expressly exclude liability for any such inaccuracies or errors to the fullest extent permitted by law.
Your use of any information or materials on this website is entirely at your own risk, for which we shall not be liable. It shall be your own responsibility to ensure that any information available through this website meet your specific requirements.
This website contains material which is owned by or licensed to us. This material includes, but is not limited to, the design, layout, look, appearance, graphics, photos, videos and music. Reproduction is prohibited other than in accordance with the copyright notice, which forms part of these terms and conditions.
Unauthorised use of this website may give rise to a claim for damages and/or be a criminal offence.
From time to time this website may also include links to other websites. These links are provided for your convenience to provide further information. They do not signify that we endorse the website(s). We have no responsibility for the content of the linked website(s).
No copyright infringement is intended in the use of the royalty free images on the website. Please contact us to file a complaint if you believe our use is not authorised by, or correctly attributed to, the copyright owner or its agent or the law. No monetisation is made from images used.
Your use of this website and any dispute arising out of such use of the website is subject to the laws of England and Wales.
Licences
On our Contact page, we have used SVGs from Font Awesome. These are licensed under the Creative Commons Attribution 4.0 International license. The use of their SVGs does not imply any form of endorsement from FontAwesome.
Website Security
The website uses HTTPS (TLS/SSL certificates). It means all communications between your browser and the website are encrypted. further to this, we have also implemented a range of further HTTP security measures that are designed to prevent potential hijacking and other attacks. This includes, but is not limited to HTTP header controls:
strict transport security,
x-frame options,
XSS protection,
content type options,
referrer policy,
permissions policy, and
content security policy.
As your safety and security is important to us, we regularly test, review and improve the security of the website. Please do contact us at data@theswanwindsor.co.uk should you have any concerns or questions.
Use of images
Our guiding principles on the use of images on our website:
we have used, wherever possible, our own images,
where donated, we have the requisite permissions,
obtained specific permission where minors or people with additional needs are identifiable,
only use copyright-free images that do not require any credit of the source,
use images that specifically do not require royalty payments or licenses,
have permission from third-party organisations for the use of their logos,
will not be used to generate income of any sort,
are not linked to any identifiable personal data, and
are intended to create absolutely no distress or infringement of rights in their reproduction.
We maintain an image register. To download it, please use the following link:
If you have any complaints about the usage of a specific image, please contact us at data@theswanwindsor.co.uk We will immediately investigate and try to resolve your issue amicably. We are a community organisation, and the website is not-for-profit. We do not intend to cause distress, infringe rights, or any upset in the use of images.
Permission is granted to reproduce our images for your personal and/or educational use only. Commercial copying, hiring, sale and lending of our images is prohibited.
These are a space for us to share news, offers and information about The Swan with you, the people of Windsor and surrounding areas, and the wider world. Also to get feedback and to discuss how The Swan could benefit our patrons, our neighbours, the students of the school and of course the wider community. This includes - but is not limited to - Facebook, Instagram and Twitter. We also post to NextDoor, Tapatalk and LinkedIn.
For this reason, we would like to draw your attention to following rules for our social media platforms:
Obscenities & Offensive remarks:

Please avoid obscenity and other insulting language so as to show respect for fellow users. We cannot accept comments or posts which are either offensive in themselves or to other users. We will not allow any form of discrimination or incitement.

Spamming:

We ask that your comments and posts adhere to the context of The Swan. Posting unsolicited messages (i.e. advertising and promotion), incongruous or off-topic comments, as well as copy/paste messaging across posts or platforms, or posting repeatedly in a short space of time, will be considered spamming.
Comments and posts which do not adhere to one or more of these conditions may be removed. User access may be rescinded in the case of persistent breaches of the terms of participation.
Any feedback or questions should be appropriately directed to:
facebook@theswanwindsor.co.uk or,
instagram@theswanwindsor.co.uk or,
twitter@theswanwindsor.co.uk
Zoom Online Etiquette
We hold a number of events online using Zoom. This allows us to offer the community activities such as quizzes, bingo, book clubs, tastings, etc. We do our very best to make sure that these are as safe and secure as possible.
Whilst online with us, we would ask that you:
are appropriately dressed (e.g. swimwear or underwear only is inappropriate);
do not share personal information such as banking details, passwords, etc.;
do temper your language as there may be kids present;
try not to talk over others, give them a chance to finish;
do not submit to distractions, we can see you and some will get annoyed;
control your environment (e.g. barking dogs, mobile phones, etc.);
remember your microphone and video are still on until you leave the call; and
do not show or share explicit or illegal materials.
We will eject anyone that is being abusive, insulting or misbehaving. Also anyone who has misrepresented themselves or who are acting in a commercial way (unless with prior permission). Please note that in extreme circumstances, we will pass the details of the offender to the authorities for them to follow it through. This information may include your IP address (from which your data provider will find you through a Courts Order) and other relevant details.
We are a community pub and hub, our aim is for people to have fun and enjoy themselves. Please help us achieve that. Thank you.
Privacy Policy
This privacy policy sets out how we use and protect any information that you give us when you enter into a relationship with The Swan Clewer Community Interest Company.
We are committed to ensuring that your privacy is protected. Should we ask you to provide certain information by which you can be identified, then you can be assured that it will only be used in accordance with our privacy policies.
As the company evolves, we may alter these by updating this page. You should check this page from time to time to ensure that you are happy with any changes.
If you think there is a problem with the way we are handling your data, please contact us at data@theswanwindsor.co.uk
We are working hard to ensure our compliance with GDPR and would be happy to discuss any concerns and how we can improve our policies. You also have the right to complain to the ICO if you think there is a problem with the way we are handling your data.
What We Collect - Email
For email, we may collect (but not limited to) the following information:
your name,
email address,
phone number,
geographic address, and
information about participation in our online or volunteering events.
This information is used for the sole purpose of managing our relationship with you and providing you with weekly newsletters, updates or invitations to special events.
For emails that we send to you, we use Mailchimp which records:
we have sent it,
that you have actually received it,
how many times you have opened it, and
for any links or attachments, how often you have accessed them.
This information is used for the sole purpose of helping us improve our email communications with you.
If you want to stop receiving emails from us, there is the opportunity to unsubscribe at the foot of any emails we send to you. If this is not possible, then please contact us at data@theswanwindsor.co.uk.
What We Collect - Website
We do not use cookies yet.
We do use Google Analytics which is a web analytics tool that helps us understand how users engage with the Website. Like many services, Google Analytics uses first-party cookies to track user interactions as in our case, where they are used to collect information about how users use our site. This information is used to compile reports and to help us improve our Website. The reports disclose website trends without identifying individual visitors. You can opt out of Google Analytics without affecting how you visit our site – for more information on opting out of being tracked by Google Analytics across all websites you use, visit this Google page: https://tools.google.com/dlpage/gaoptout.
We have used software plug-ins within the website to provide complex functionality as follows:
To present map information, we use Google's own published and verified map API.
To present our latest Tweets, we use Twitter's own published and verified API.
To present Google reviews we are using static HTML at this time.
In the future we will use further Google, Facebook, Instagram and Twitter APIs to help like and share pages from the website.
What We Collect - Feedback
We use Google Forms to collect voting and feedback information. We will ask for your email address to complete this so that we can enforce a policy of one email address, one vote. Should someone try to vote multiple times, only the first one will be considered with all others being discarded.
Your email address will not be used for any other purpose. If there are any problems, or you wish to remove your email address, then please contact us at: data@theswanwindsor.co.uk
What We Do With Your Data
We will not:
sell or rent your data to third parties,
share it with others involved with us unless you specifically agree, and
share your data with third parties for marketing purposes.
We will share your data if we are required to do so by law – for example, by court order, or to prevent fraud or other crime.
Data Retention
We will only retain your personal data for as long as:
it is needed for the purposes set out here,
you have a relationship with us,
the law requires us to, and
you permit it.
Data Security
We are committed to ensuring that your information is secure. In order to prevent unauthorised access or disclosure, we have put in place suitable physical, electronic and managerial procedures to safeguard and secure the information we collect.
Your rights
You have the right to request:
information about how your personal data is processed,
a copy of that personal data,
that anything inaccurate in your personal data is corrected immediately, and
ask for it to be deleted.
You can also:
raise an objection about how your personal data is processed,
request that your personal data is erased if there is no longer a justification for it, or
ask that the processing of your personal data is restricted in certain circumstances.
If you have any of these requests, please contact us at data@theswanwindsor.co.uk. It is our intention to replace email with electronic forms.
Children's privacy protection
This website is not designed for, or intentionally targeted at, children 13 years of age or younger. We do not intentionally collect or maintain data about anyone under the age of 13.
Swan Clewer CIC
The drive to initially Save, and now Support, Our Swan the Swan Clewer Community Interest Company was started with Richard Allen, Executive Head of The Green Room School, and Willie Calvert, a partner at the Windsor & Eton Brewery. The Clewer Group registered The Swan as an "Asset of Community Value" with the Royal Borough of Windsor and Maidenhead. The Swan Clewer Community Interest Company (number 10382258) was created to run the community hub as a social enterprise that will use its profits and assets for the public good. Further support came from Windsor Neighbourhood Plan and The Windsor and Eton Society.
The stated objectives of the Company are to carry on activities which benefit the community and in particular (without limitation) to:
purchase the freehold of the Swan, Mill Lane, Clewer
renovate and refurbish it to reopen as a community pub
provide a space for indoor and outdoor community events
The CIC's values are simple:
COMMUNITY: we contribute to making our local community a better place to live.
SUSTAINABILITY: we run the site in an environmentally and economically sustainable way.
INCLUSIVITY: we're open and welcoming to all, including those most at risk of being marginalised.
RESPONSIBILITY: as individuals we take responsibility for our actions and promote a culture of personal integrity.
CIC Details
Company type:

Community Interest Company.

Company status:

Active, registered in England and Wales with Companies House.

Registered number:

10382258

Registered address:

9 Mill Lane, Clewer, Windsor, SL4 5JG

Directors:

William G Calvert
Richard W Allen

Honorary Treasurer:

Richard Douglas (to be replaced by Martin Payne at next AGM)

Address for correspondence:

9 Mill Lane, Clewer, Windsor, SL4 5JG
Annual General Meetings
As part of the CIC there is a requirement to run Annual General Meetings so that investors and general stakeholders can get an update on the current position of The Swan. Also of plans for the next year. To access these, please click below.
Windsor Cycle Hub
The WCH are a registered charity, number 1195024, entered onto the Register of Charities on 1st July 2021.
Objective
THE PROMOTION OF COMMUNITY PARTICIPATION IN HEALTHY RECREATION IN WINDSOR BY THE PROVISION OF FACILITIES FOR CYCLING.
The object of the WCH to promote cycling for all throughout the Windsor community through activities to encourage residents and visitors into or back to cycling, including recycling affordable bicycles, teaching mechanical skills, sharing knowledge and resource, and running events and rides. In doing so it will make Windsor a better and more sustainable place to live.
Activities
Activities that the WCH proposes to undertake to carry out its purpose include: Providing cycle safety and security checks, providing and teaching basic cycle maintenance, organising group rides and cycle hunts, encouraging people to take up or return to cycling.
Relationship
There is no commercial relationship between the Swan Clewer CIC and Windsor Cycle Hub. Swan Clewer CIC are donating space and support to WCH and are allowing them to run events from The Swan, all free of charge as a charitable donation and support the success of the WCH.
More Information
For further details see our Windsor Cycle Hub page.