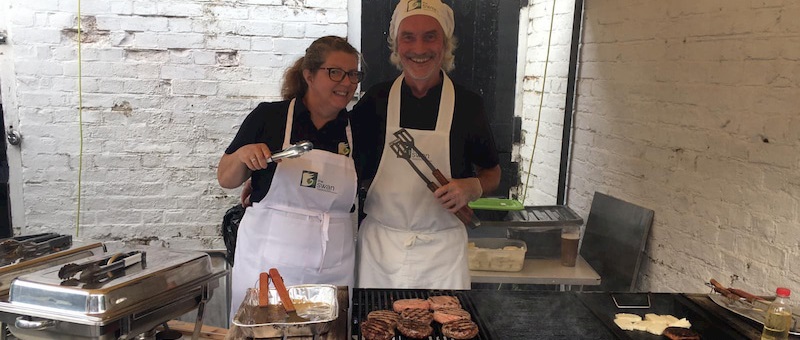 We try to have a variety of organised events at The Swan from the traditional quizzes, markets and live music to different and interesting ones such as creative drawing, illusionists and coffee mornings. With our on-site school also organising events such as Epic Thursdays and the Winter Fayres, there is always something going on at The Swan.
Our calendar of forthcoming events is presented below. And after those, we suggest you have a look at our Events Diary showing what has been happening since we re-opened in 2019.
Future Events at The Swan



We are constantly monitoring our response to the Covid-19 threat and amending it appropriately. We do ask that you familiarise yourself with our Covid Guidelines before coming to an event at the pub. Where appropriate, we will use The Courtyard and ensure the pub is well ventilated.




CHEESE and WINE

The CheeseMunger is coming back to present a fine selection of cheeses themed for the Six Nations (was extremely popular last year!). The exact menu will be published on social media shortly before the evening. Micky &Connor will have some fine wines on special offer too.

See previous our previous Cheese and Wine Nights to get a flavour.

CHEESE and WINE

Tues 25th Jan

7pm

THE SWAN BOOK CLUB

It is a book discussion group and we talk individually about the books we recommend. For more information, please email:

book-club@theswanwindsor.co.uk

Everybody welcome. In The Pub where it is warm. Hosted by Theresa Rooney and Marilyn Morrison. Why not try something different?

THE SWAN BOOK CLUB

Tues 25th Jan

7.30pm

THE SWAN QUIZ

Our quizzes are back up and running and are very popular. Martin is our quiz master and usually sets five rounds which vary each time. £1 per person, six max per team.

To avoid disappointment please book a table, information on how to do so is on our Bar page for more information.

See our Quiz Night page for more info.

THE SWAN QUIZ

Wed 26th Jan

7.30pm

CREATIVE DRAWING

Local Creatives is an art academy offering leisure based art sessions for adults taught by professionals. Dean will be offering a mix of drawing and painting sessions ideal for complete beginners or those with some previous experience. £5 for the first session, £20 per session thereafter.

For more information or to join, please contact lcreativesuk@outlook.com or call 07557 226263. See also www.localcreatives.co.uk.

Some photos of the first drawing class are in our diary.

CREATIVE DRAWING

Wed 26th Jan

7pm

EPIC THURSDAYS

Epic Thursdays are when our sixth form students open the pub from 11 'til 1pm, offering coffees, cakes & themed meals. We hope to see you again as another epic journey begins!

See also our Epic Thursdays page for more info and to get a feel.

EPIC THURSDAYS

Thurs 27th Jan

11-1pm

WHP COFFEE AM

We are pleased to host another Coffee Morning with proceeds going to the Windsor Homeless Project. Why not come down and have some delicious coffee & cake, a wee natter, and contribute to a very worthy local cause.

We have seating inside in The Bar and in The Coach House, and also plenty outside in The Courtyard. If you can, why not donate a cake too so we can raise as much as possible.

See more on our Coffee Mornings page.

WHP COFFEE AM

Fri 28th Jan

10.30am- 12.30pm

LIVE MUSIC

Providing a final flourish to our fundraising for Windsor Homeless Project, The Free Ranger returns to provide musical accompaniment to the coffee morning and again in the evening. Please support him as he delivers his services free with the sole aim of raising funds for charity.

Find out more about The Free Ranger's charitable activities.

LIVE MUSIC

Fri 28th Jan

7pm- 9.30pm

WINDSOR CYCLE HUB

The Bike Kitchen will be running from 11-Noon. Want help with puncture repair, chain lubrication, tyres pumping, safety check, or just a good old chat about anything bike–related? Pop down in this hour and we will be happy to help.

Weather dependent, there should be a guided ride from 11.30am (ish). For more info, please go to our WCH page.

WINDSOR CYCLE HUB

Sat 29th Jan

11am

DEFIB TRAINING

The Defibrillator was been proudly installed on the wall of The Swan a little over a year ago. We are delighted to announce that David Bullock, from the Windsor Community Defib Project, will be running the first open-to-all training sessions.

Spaces are limited so please book via the main pub email address.

DEFIB TRAINING

Tue 1st Feb

10.30am

CRIBBAGE CLUB

Not everybody knows how to play cribbage, and thus, can appreciate the tactics and complexities of the game. Once up and running, people find that is very enjoyable, addictive and a great night out.

There is an informal group currently meeting at The Swan with a view to playing on a regular basis. You don't need to know, the experienced players will be explaining all the rules and helping novices through the whole process.

CRIBBAGE CLUB

Tue 1st Feb

7pm

GAMES NIGHT

Simon, our local games inventor, is hosting an evening of exciting board games. Some you will be familiar with, some will be totally new. He will help setting games up and getting you going. Also with any questions you may have during the game. Feedback is also welcomed.

Why not come down, meet some new people and try a game over a pint?

Everybody welcome, all ages, no need to book a place.

Hosted by Simon Russell.

GAMES NIGHT

Mon 7th Feb

7pm

MINDFULNESS WORKSHOP

If we are not happy, if we do not have peace, we will not be able to share peace and joy with others, even with loved ones who live under the same roof.

If we are at peace, if we are happy, we can smile and flourish, and everyone in our family, throughout society, will benefit from our peace.

Cost is £20 for three hours, book through pub.manager @theswanwindsor.co.uk

By Andreas Sira.

MINDFULNESS W/SHOP

Thurs 10th Feb

7pm

BINGO

Bingo is back and we are now playing once a month. It's a traditional 90-ball game with three to four games per night. A card costs 50p and a strip £3. Richard Allen is your regular Bingo Caller. More informationis on our Bingo page.

BINGO

Thurs 17th Feb

7.30pm
Our Events Diary
We keep a wee diary of our events. It is split by year and we also are adding 'look-up' by event type (e.g. quiz nights). We include photos, videos and a little description of what it was all about. We will continue to grow this as the pub matures.
Did you attend of our events? If you have any photos or feedback, we would appreciate if you would share on our social media sites. Thanks in advance. We really want to build a good history of The Swan going forward. Suggestions, photos and stories are most welcome.
Organise Your Own Event
The Swan has three different rooms available for you to use. Rates are depending upon the occasion. For more information, just click on the photo below.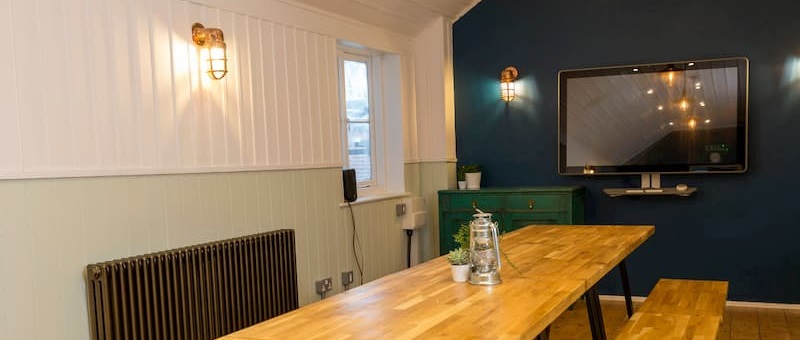 Facilities For Hire