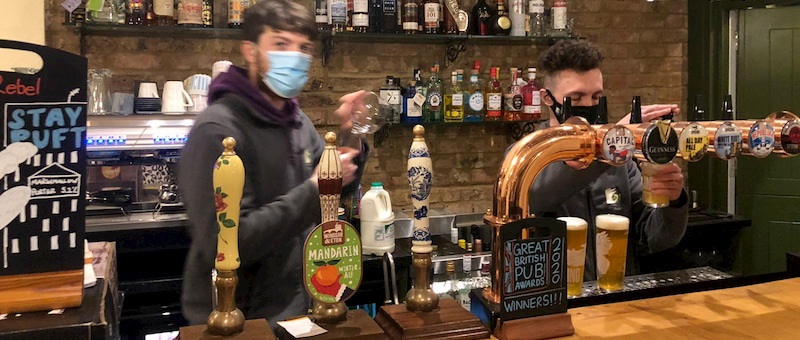 During The Pandemic
During the pandemic The Swan has done its' best to keep everyone safe: customers, staff, students and volunteers alike. We have adapted through three different lockdowns and various periods of restricted operating. We have recorded it all here fr posterity - who will believe this in 20 or 30 years?
Please visit our main covid page for the latest operating procedures within The Swan. We ask that you support us and the staff with these. Thank you.
Monday 19th July
Lockdown restrictions eased as of Monday 19th July. The government pushed the onus onto businesses and individuals to operate in a cautious manner that does not increase the spread of Covid, and in particular the Delta variant. At The Swan, we decided that we would continue to operate in a safe and responsible manner.
Face Coverings: Staff would continue to wear face coverings for the next couple of weeks as a minimum. They would ensure that their mask is covering both their mouth and nose. We would encourage Guests to wear masks around the site although this is not mandatory.
Physical Distancing: Staff would keep a 2 metre distance where possible from our Guests.
Lateral Flow Test: Staff would be completing a lateral flow test Monday and Thursday each week for the foreseeable future.
The reason we extended the current rules at site, is to keep us all safe. Confirmed cases were spiking throughout Windsor and we needed to be on the same page to keep EVERYONE safe.
If you were coming into the pub, we kindly requested that you continued to wear a face covering to show support please. Also please do not come if you are feeling unwell or are isolating. Thank you in advance.
Monday 12th April
Opening again!
We're delighted to welcome you back to the Swan from Monday 12th April. However, while there's no early curfew or food requirements, we do need you to follow some revised rules. These are clearly set out on our covid-19 page and we ask for your support of these when you visit.
There is one rule that has changed significantly since previous lockdowns, that of recording your visit. Whilst you no longer need to send a text message to the pub phone about your visit, EVERY person must either log the visit using the NHS QR code or have an entry in our diary for the day. There is no exception to this and we may ask you to leave if you refuse to do so.
Please enjoy your time with us. We are opening for longer and are providing bar food to make your stay enjoyable. We do look forward to seeing you in the near future.
Saturday 10th April
Courtyard Clear-Up
A few folk, neighbours and passers-by popped into The Swan to help clear up The Courtyard. For four months it has been used for renovation activities and now it was time to turn it back into a beer garden. A huge thanks to all those who turned up and helped.
Wednesday 6th January
Note to The Investors
As we hit our third lockdown in a year, both for hospitality and education, we'll again put the pub into hibernation – until the spring. Although it puts pressure on our funds, we'll continue to install the kitchen during the closure to launch a food offer soon after re-opening, subject to ongoing review. All staff are furloughed and we'll take advantage of all grants and reliefs available.
Remarkably we expect our accounts for 2020 to show that we managed to break even over the year, in spite of obvious trading difficulties. That is 100% down to the spirit and loyalty of all of you as shareholders, volunteers and customers of the Swan.
No doubt the Friends of the Swan will continue to keep in touch with you all and to organise the range of lockdown entertainments that won a national award during the first lockdown, such as the 2020 Swansong last week. Unfortunately new restrictions prevent us from re-starting our Friday drinks takeaways, at least for now.
So thanks for all your support in 2020 and we look forward to welcoming you back to the Swan in the spring.
Warm regards, The Directors
Wednesday 16th December
Following the Government announcement today, The Swan will close from Saturday. On Friday evening there will be a varied food offer including pizza and discounted draft beer – till 10 pm - as long as we're allowed to open.
We'll do some takeaways from next week – but haven't worked out when yet.
For now, the Doctor Bike session being run by Maidenhead Cycle Hub from the Coach House during Saturday day time will go ahead. There are still a few spots left to get your bicycle checked and minor repairs done – to book it in e-mail Julie Lyons.
We will continue to update you as and when we get more information and a much better understanding of what the new Tier 3 regulations mean to us.
In the meantime, thank you for your support and please stay safe.
Regards,
Will, Richard & Richard
Wednesday 2nd December
The Swan will re-open at 5 pm this Friday. We'll operate as before lockdown, but can only serve alcohol to customers who each have a substantial meal. You'll still have to be seated, with table service only, text for contract tracing, and wear masks except when seated. Single household groups apply in the pub and coach house, and rule of six in the covered and open courtyard. Last orders will be at 10 pm (Sun 9 pm) with pub closed an hour later. Whatever you think of the regulations we ask you to follow them both in name and spirit.
You don't need to book but should do so to be sure of a table simply by texting the pub phone (07458 300026) with your name, number in party, any meal order and arrival time, which will be retained for 21 days as your contact tracing record. We'll allocate tables in order – in the pub, then coach house, then covered courtyard (all of which will have heating), then open courtyard - until we're full. If you wish to be outside (eg if your party of up to 6 are from different households) say so – otherwise by making a booking you are confirming that your party are all from the same household.
For the first week our 'substantial' food offer is planned to be: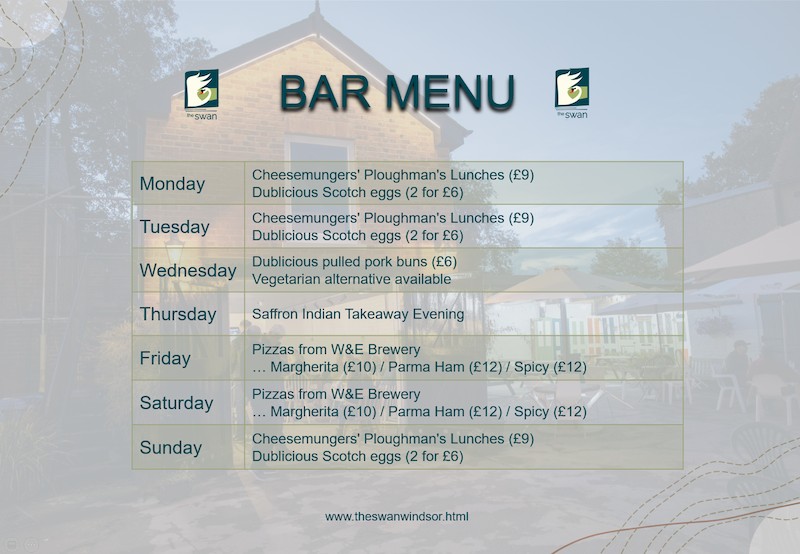 At all times we'll also offer starters (breadsticks or crostini with houmous or guacamole, or a bowl of olives) for £4, and Gu individual desserts for £3. These aren't a substantial meal in themselves, but are great value to extend your meal.
This is not how we planned December but we count on your continuing fantastic spirit and have priced our food offer at little more than our cost to make it very affordable.
Our Friday Feast takeaways from Dublicious and fresh cask beer carry-outs will continue on Fridays between 6-7 pm.
Please keep checking the website and social media for further updates as we learn about these new ways of operating and as we recevie further government guidance. Thank you.
Willie
You can find more information on our covid-19 page.

Last week of November
We were really pleased that a group of volunteers went into The Bar and gave it a lick of paint. They were all socially distanced, etc but managed to repaint all the walls and woodwork which was looking a little tired. A huge thank you to them. These are our Weekend Heroes got in some photos that refreshed The Bar - THANK YOU!.
Wednesday 5th November
AND we're closed again for four weeks, possibly longer ... we wait to see. During Lockdown 2.0 we are going to hold Online Events, continue to offer The Friday Feast, and also offer off-sales too.
Wednesday 23rd September
As of Thursday 24th, the new government guidelines and rules are coming into effect which affect all pubs and restaurants in England. These directly affect The Swan so we are changing our operating practices and hours to reflect.
We do want you to really enjoy yourselves when at The Swan, but in a safe way for one and all and through adherence to the new rules and regulations. For you directly, that means when visiting us at The Swan the following apply:
You MUST wear a face mask:
Upon entering The Swan.
Whenever not seated at a table.
If collecting a takeaway and not drinking.
You MUST:
Provide track & trace details before being served, info is on your table.
Use table service at all times.
Maintain at least 1m social distancing, 2m is better.
Vacate the premises 15 minutes after last orders is called.
Wash your hands regularly for at least 20 seconds.
You MUST NOT:
Come to The Swan if you have any symptoms.
Have more than six people at a table.
Move furniture or participate in table swapping.
There are also other measures being taken by The Swan such as:
All of our staff will be wearing masks at all times.
Ensure that everyone has left by the legal closing time, no exceptions.
The NHS Track & Trace QR code is available for you on entry too.
To be frank - we can be fined, shutdown or even lose our license if these rules are flaunted. Your help and patience with this is really appreciated by all involved. Together we can get through it and still enjoy ourselves in a safe way.
Saturday 4th July
We've re-opened with a number of new ways of working. Here are some of the pictures taken to remember the day. We will also have more photos in our "events" section soon.
Friday 3rd July
Guidelines have been published on our new Covid-19 page.

Tuesday 30th June
Plans are underway to get The Pub and The Courtyard ready for Saturday. We will be publishing more details shortly but it is likely to include:
Do stay at home if you have ANY of the symptoms.
Do take our quick temperature test.
Do wash your hands regularly including on arrival.
Do text your details to the pub so we can record your visit.
Do avoid touching your face.
Do practice social distancing.
Do respect the bar staff and follow their direction.
Do keep kids under control and respect other customers.
Do use the table service whenever available.
Do follow directions when being seated during busy periods.
Please revisit this page before going to The Pub so you can get the latest news. Thank you for your patience.
Friday 26th June
The Swan will re-open on Saturday 4th July when Matt, Connor, Luke and Michael will welcome you back. Initial opening hours will be from 5 pm on weekdays and noon at weekends. Closing will be 10 pm on Sun-Mon but 11 pm on Tue-Sat.
Opening times are constrained until September to safely accommodate building work on The Coach House. When complete we will return to morning opening.
Tables will be placed indoors and out to permit social distancing. We'll operate a one-way system in through front door and out into the yard. We plan to operate a mix of bar and table service but will confirm that when we've fully digested the 43 pages of government guidelines! There will also be a range of other measures which we'll ask you to comply with to ensure that we keep The Swan a safe place to socialise.
Our drinks offer may be a little more limited on start-up but we'll quickly restore a full range. Initial food offer, until the kitchen project is completed, will comprise a range of snacks, Dublicious Fridays and occasional street food vans.
Thanks for your patience during the enforced closure – we're looking forward to seeing many of you again.
Friday 29th May
The Swan is now offering an off-sales facility each Friday evening between 6pm and 8pm. We will be offering a wide range of excellent beers, wines and soft drinks that regulars will be very familiar with.
All drinks will be served from The Bar and will be paid using contactless facilities. Volunteers will be manning The Bar and will have the necessary safety processes and equipment in place.
You will enter through the front door, get temperature checked and invited to wash your hands. The floor will be marked out to allow people to observe social distancing. Exit is through the side door. We must emphasise that there is no eating or drinking within The Bar or in The Courtyard, you must take it home.
Please see our off-sales page for more details.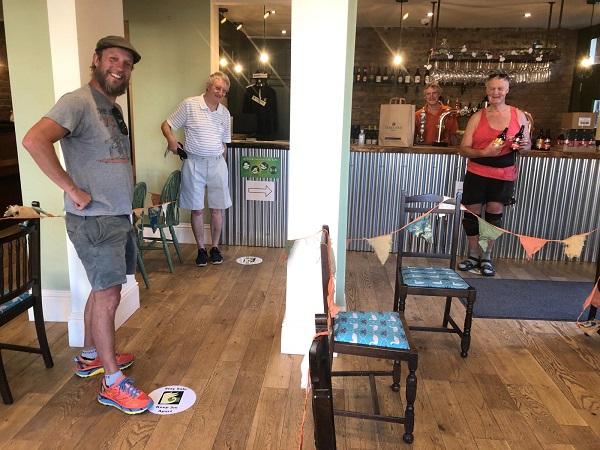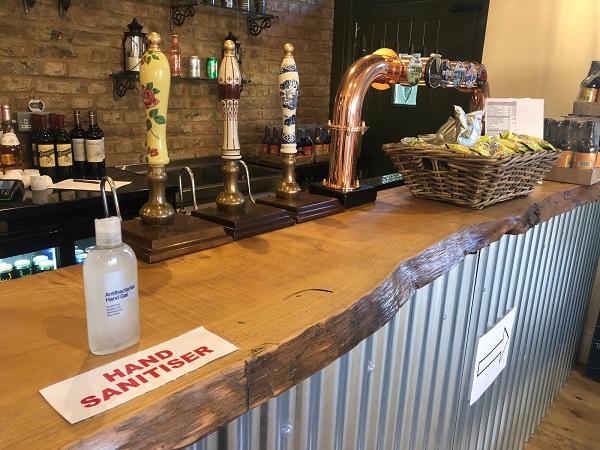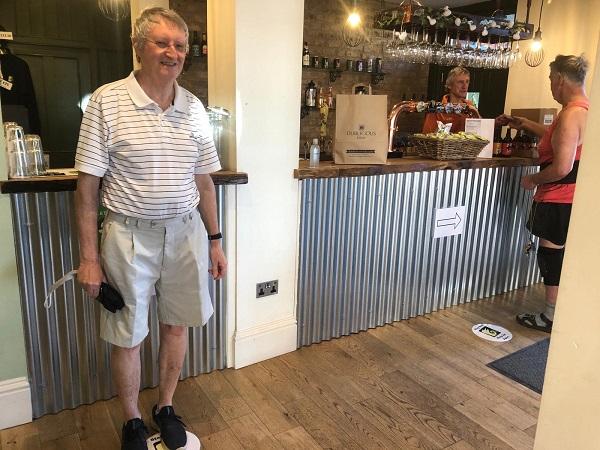 Friday 1st May
With The Swan closed for business for 6 weeks we have had no income for this time yet still have significant outgoings. Triodos bank has generously given us a mortgage holiday but we still have the interest to pay. Sadly utility bills etc also do not go away.
We have established a PayPal account to enable us to receive donations which was first used very successfully for our recent Bingo Night. Players were invited to make a voluntary donation in lieu of a fee to join the game. We raised £305 on the night!
If you are able and willing to make a donation at this time, perhaps equivalent to the price of a pint or a round that you would have bought had we been open, any support will be greatly appreciated. The process is simple via PayPal.
Sincere thanks to everyone who bought gift vouchers under the 'Save Pub Life' scheme. Such was the level of support that we have reached our target of £1,000 which will be matched by Budweiser. Vouchers can still be purchased but will not increase the amount of match funding.
Saturday 18th April
The Swan remains shut at the moment. On a regular basis we do have people going in to clean the beer lines, check the security, ensure the buildings are watertight, and to water the plants in the Courtyard (that were donated). These people all follow the government guidelines.
Starting last week, we have introduced online activities to bring the community together. We've started online bingo and will be introducing a quiz too. These will alternate on a Tuesday night at 8pm. Please watch out on our regular emails and social media for further information. Please check out our Events page.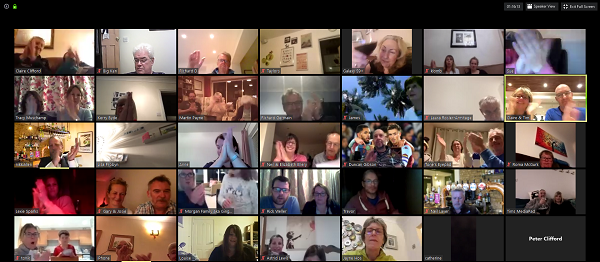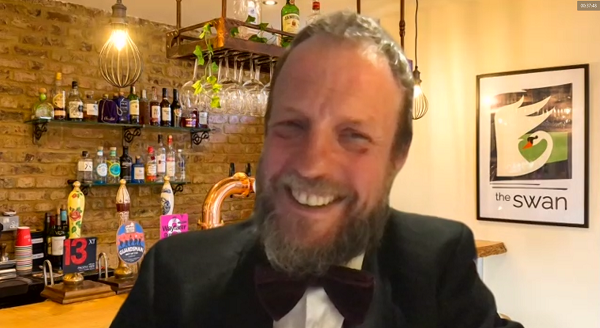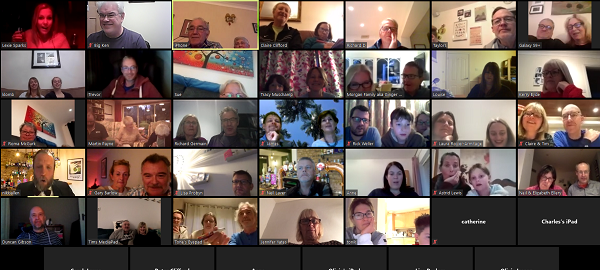 Welcome to our online Swan!
Tuesday 24th March
Following the UK Government's announcement last night, we just like to confirm that The Swan is now closed for all activities. This now includes all of the refurbishment work of the Weekday Warriors too.
Whilst the gates and doors are locked, we would like to advise that security and alarm systems are fully functional. Also the building is being monitored remotely. However, we do ask our neighbours to report any suspicious activity. Thank you in advance.
We do advise all supporters, volunteers and staff to follow the advice of the UK Government and stay in doors. Also, please support our key workers and the rest of our community by keeping them safe.
Sunday 22nd March
We've now closed The Swan as a pub following the Government's announcement on Friday 20th, perhaps for 3-4 months. The Green Room School have already closed activities at the Swan for the time being.
That puts our business at risk which we are trying to mitigate:
All of our staff are now on unpaid leave (they should be able to benefit from the newly announced Coronavirus Job Retention Scheme).
Take advantage of a mortgage holiday offered by Triodos Bank.
Stop all refurbishment expenditure (including the kitchen).
Decisions going forward in these uncertain days ahead will be based on our core values of community, inclusivity, sustainability and responsibility. We know that the community togetherness that you've created will pull us through the tough time ahead.
Friday 20th March
We want everyone to be as safe as possible. On coming to the pub, we therefore ask:
Do stay at home if you have any symptoms.
Do take our quick temperature test.
Do wash your hands regularly.
Do avoid touching your face.
Do practice social distancing.
Do respect the bar staff & needs of others.
We have made further alterations to the pub to create more space. The bar stools and pews have been removed for now and the number of tables and chairs reduced. The Courtyard and Coach House are available for use.
Thursday 19th March
Temperature testing started last evening when the bar opened at 4pm. Customers all approved and whole heartedly supported the move. Thankfully all tested with a temperature less than 37.5°C. We continue to review daily and will update immediately should there be any changes.
We do advise that everyone takes heed of the advice of the relevant authorities. Please stay safe!
Photos by our professional photographer - Doug Seeburg - who is a Swan supporter and volunteer too.
Wednesday 18th March
Given the recent advice from the government and the World Health Organisation, we''d like to let you know how we are adapting to the current situation here at The Swan. We are remaining open. However, we want to give you a place you can come to connect with people responsibly.
The following measures will be in place from Wednesday 18th March…
We are cancelling all our events (eg this week there will be no quiz, bingo or Green Canteen).
The cleaning routine at the Swan has been upped to half hourly cleaning/spraying of all touchpoints (door handles, tables, toilet areas). With a thorough daily clean as usual.
The staff will be washing their hands more regularly than usual and we politely request you all to do the same. (hot water, soap and hand dryers will always be available).
We will be taking everyone's temperature on arrival (with a 'no touch' temperature gun). If you have a temperature over 37.5°C, you will be asked to leave the bar area and advised to go home.
If you have a repeated cough, you will also be asked to leave the bar area.
We are now card only, to stop the handling of cash.
We are removing some of our furniture to ensure you have enough space to feel comfortable.
We will be maximising the space we have in our courtyard with the tables, standing areas, lighting and umbrellas. We know the courtyard is a lovely space in the summer, we will try and make it as agreeable as possible in Spring.
Our daily drinks offers will continue and we will be offering 'take outs'. Don't forget we have an extensive range of bottled and canned beer (including some fantastic craft beer) that are available for take away to enjoy at home.
Our daytime opening hours will reduce to be open from 4pm 'til 11pm (Monday to Saturday) and from noon 'til 9pm on Sundays.
These are uncertain times and everyone will need to do what they can to remain safe and stem the spread of this virus. During this time we will also do whatever we can to remain true to being a community hub. If you know someone who is struggling to get provisions, walk the dog, look after the children, or anything else...please send an Instant Message to our Facebook Group and we will try to help. Even if we are being forced into isolation, we will still need to remain strong as a community and support one another.
We will keep you regularly updated as usual through our mailing list and social media channels. If you have any suggestions, please let us know.
All the very best,
Will and Richard