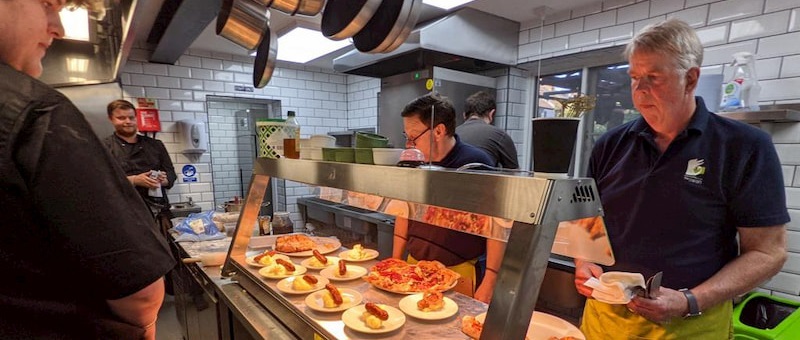 Kitchen Opening Hours
Our normal opening hours for The Kitchen are:
Monday
Closed
Tuesday
Closed
Wednesday
5pm
-
9pm
Thursday(*)
5pm
-
9pm
Friday
Noon
-
3pm
5pm
-
9pm
Saturday
Noon
-
3pm
5pm
-
9pm
Sunday
Noon
-
6pm
(*) During term time, Epic Thursdays will be available from 11am 'til 1pm. Our school students take over the pub and serve drinks and food based on a special theme for that week.
Although not required, table bookings are possible; see below.
Our Kitchen
Our Kitchen is ready to serve you! After almost 2 years of building the kitchen with the help of our incredible Weekday Warrior Volunteers, we are thrilled to be able to offer you Windsors Best Home Cooked Pub Grub. Josh, our Head Chef, has come from GoGo's in Windsor and brings invaluable experience with him. He is Hand Making almost everything from scratch to give you the best meal possible. From our very own Hand Made Pizza bases and Sauce to his renowned hand made and shaped burgers, you are in for a treat! Micky has even released his family secret in the ways of mashed potato to Josh!
While we get the ball rolling, we are starting with a limited menu to test and perfect our food. In the coming weeks and months we welcome Sunday Roasts, BBQs and much more (including themed evenings!).
Keep an eye on our social channels and don't forget to leave us a google review to tell us what you think.
Menus
The Kitchen launched on 13th May, 2022 with a range of excellent homemade pizzas and specials including fish & chips, burger & chips and sausage & mash. As we get more experience and feedback, this will be adapted and fine tuned. To find out more information you can visit our online Food Menu page.
Food Hygiene Rating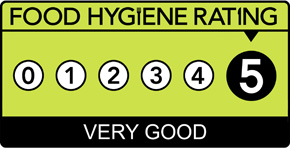 We received our Food Hygiene Rating of the maximum of FIVE on the 15th May, 2022. This is testament to the work of the team to get The Kitchen and internal halls into a tiptop state for serving food.
Our internal procedures and processes, with our trained team, aim to keep The Kitchen and all our food at this level now and the future. Excellent hygiene, excellent grub!
Booking A Table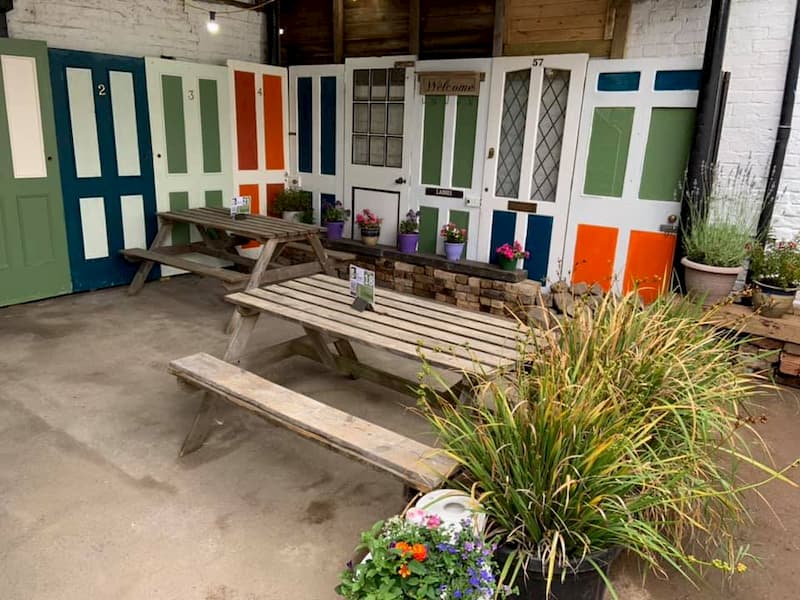 We are pleased to offer number of tables for booking but please note walk-in is very much still possible. The bookable tables are under the covering in The Courtyard (with heaters), in The Coach House and also in The Bar. Bookings can be requested by emailing pub.manager@theswanwindsor.co.uk. Note that there is only a 15 minute grace on your time of arrival. We do recommend booking early to get the table you want and also to avoid disappointment. This is especially true of major events.
Event Catering
Bespoke event catering is a possibility from The Kitchen and our partners. Please do get in contact with us to discuss your requirements. Please email our General Manager at pub.manager@theswanwindsor.co.uk.
The Kitchen Refurbishment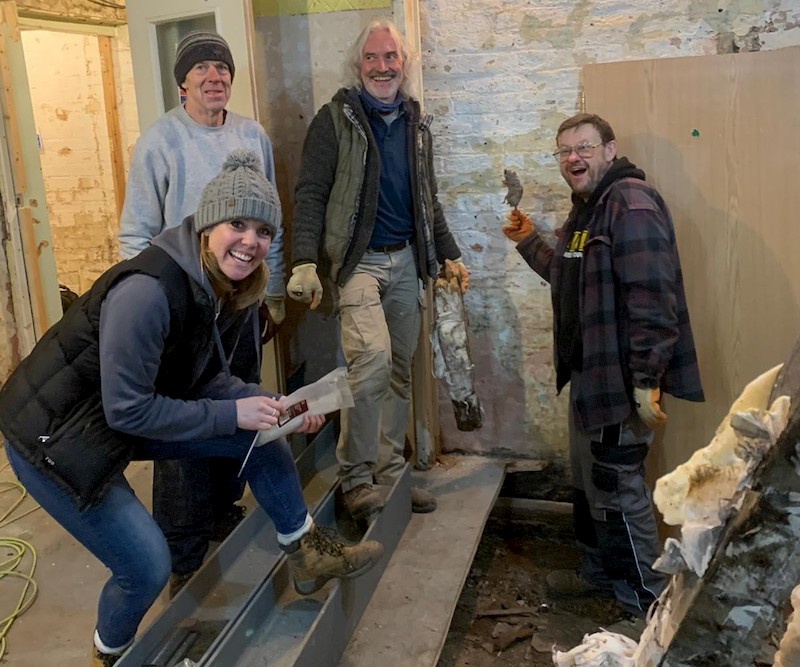 The refurbishment of The Kitchen was only completed at the beginning of May, 2022. This was an extensive piece of work which has required a complete strip down and rebuild from the ground up. Funding has come from ploughing back profits, from events held including those online during Lockdown, and from Coca-Cola for winning a Great Britsh Pub Award.
The Kitchen is used by both The Pub and for Epic Thursdays, training and also special events by The School. Our students will be able to gain skills that are in demand throughout Windsor.
To learn more about what we are doing, and to see what the team had to do to The Kitchen, please see our weekly diary.
Special Food Events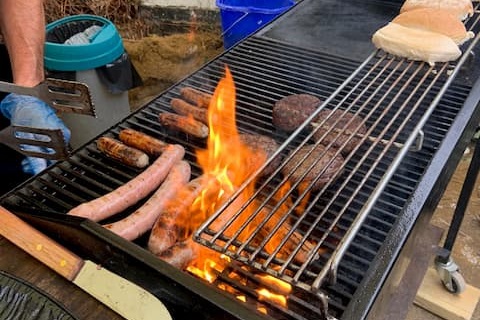 BARBEQUES