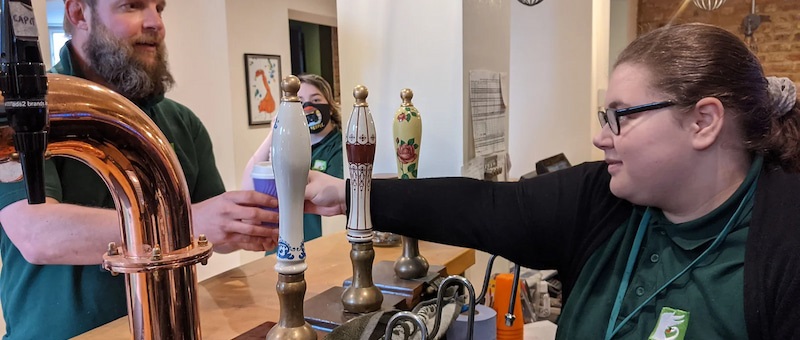 What is the Wings Project?
Some young people who have completed their education require assistance to be able to take on a job and work independently. The Green Room Foundation's Wings Project, based The Swan, has been set up to facilitate this.
The aim of the Wings Project is to assist young people bridge the gap between leaving education and successfully joining the world of work. There is a bespoke programme of preparation and experience which aims to provide practical experience of the skills required and also build confidence in the wide variety of employability and life skills, including:
Use of public transport.
Time management.
Appearance and conduct at work.
Communication and presentation.
Empathy and conflict management.
Health and safety at Work.
Interview.
Customer service.
What does it include?
The programme is quite far reaching and covers a lot of the key skills and support for the transition from education into employment.
Support for work/volunteering opportunities.
Training (eg till training, food safety).
Mentoring sessions with personal mentor/coach.
Employer liaison.
Support sessions (eg life skills).
Help for CV development.
Job seeking support during and after programme.
Pastoral support during and after programme.
Online feedback of progress.
Attendance at annual reviews.
How is The Swan helping?
During term time The Wings Project 'take over' The Swan to provide Wings Wednesday and Epic Thursdays. Our own Bar Staff, along with Green Room College staff, are there to provide education and support of key skills required for the hospitality sector including:
General work experience.
Front of house.
Barista and general bar.
Money including till training.
Customer service.
Food safety & hygiene management.
Practice waiting and service.
Assisting at our events.
We would really encourage our patrons to visit The Swan on these days so that the participants can practice their skills. When The Kitchen re-opens later this year, it is hoped that they will be involved in all areas of food preparation and delivery too. Having access to a community run and supported business allows The Greem Room College to give young people the time and attention they need to learn the skills they require. Participants are far more likely to be successful because of the foundation that they have been given at The Swan.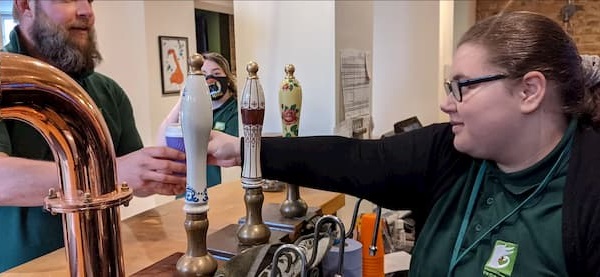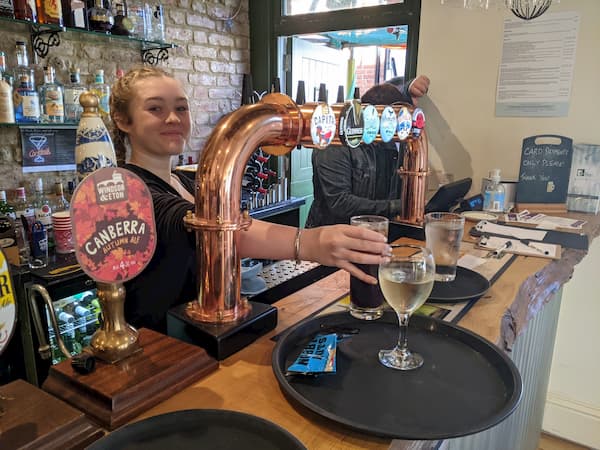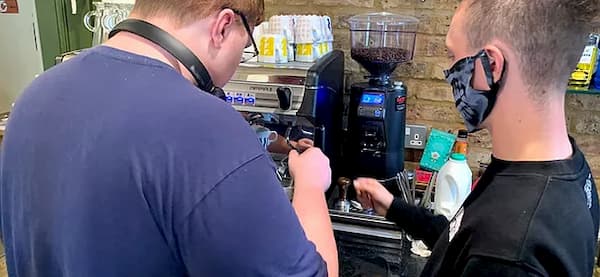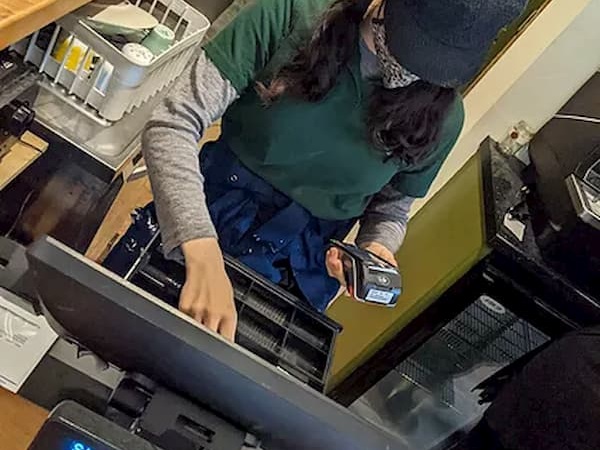 Stay and Play
Carly was a student of The Green Room College (GR6) who ran their post 16yo provision from The Swan pub in Windsor. GR6 help young people who can no longer access mainstream education for a variety of reasons. Carly was first introduced to The Swan in year 11 when the students catered for an evening a week at the pub as ''The Green Canteen' serving delicious professional dinners to the local community. She took to it like a Swan to water and since then has gone from strength to strength building her confidence and skills in the hospitality industry, so much so, that of late she has been hired as an employee by The Swan General Manager.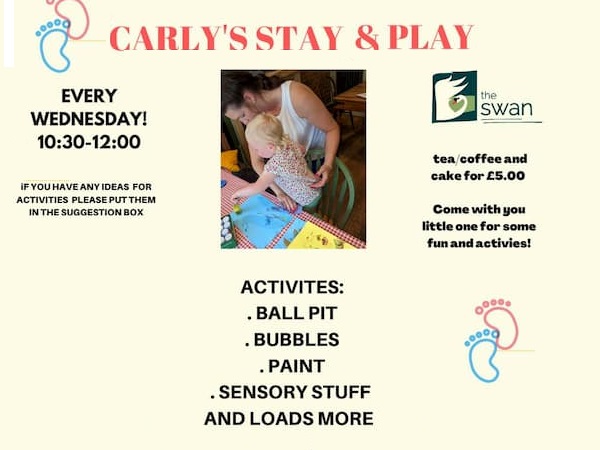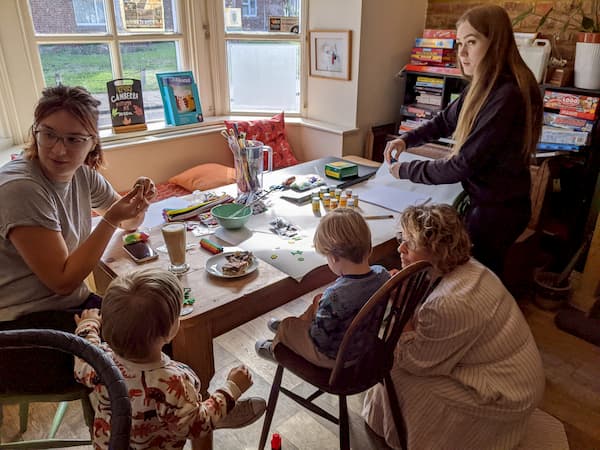 From this new found confidence Carly has ventured into other areas of interest most recently gaining work experience at a local childcare centre. This has led her to show initiative and develop her own 'Stay and Play' sessions within the pub community offering fun and games to young children and their parents on a weekly basis.
In addition to this she has embraced all the opportunities available to her such as growing produce for The Swan kitchen at the neighbouring allotment, reselling unique and vintage clothing on the online store Depop and showing her resilience by climbing Mount Snowdonia with her peers.
The Green Canteen
The Green Canteen is on summer break and will be back in September. Our students will be delivering some cracking, innovative food on Tuesday evenings to whet your appetite and leave you wanting more. Over the years the staff and students have come up with innovative solutions to entertain and feed the community. Now once a month on a Tuesday, The Swan is delighted to host The Green Canteen for some excellent food and customer service.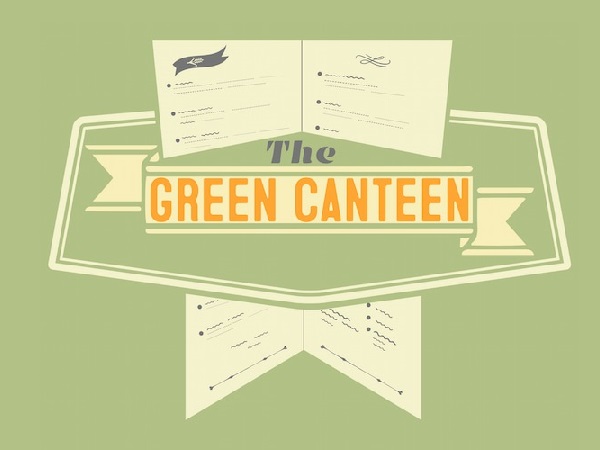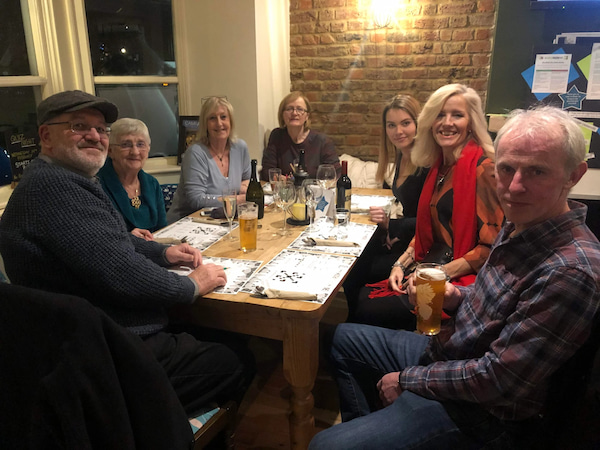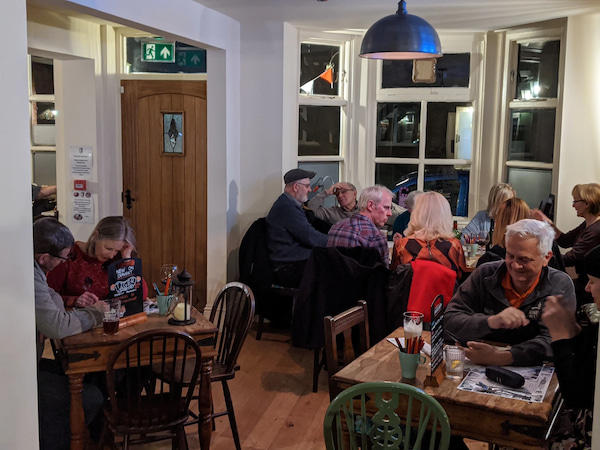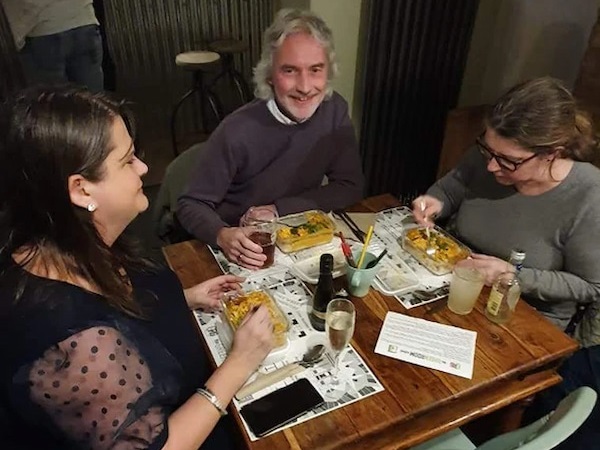 More info
For more information please visit The Green Room College via the button below. Apologies but The Swan cannot answer any questions directly.