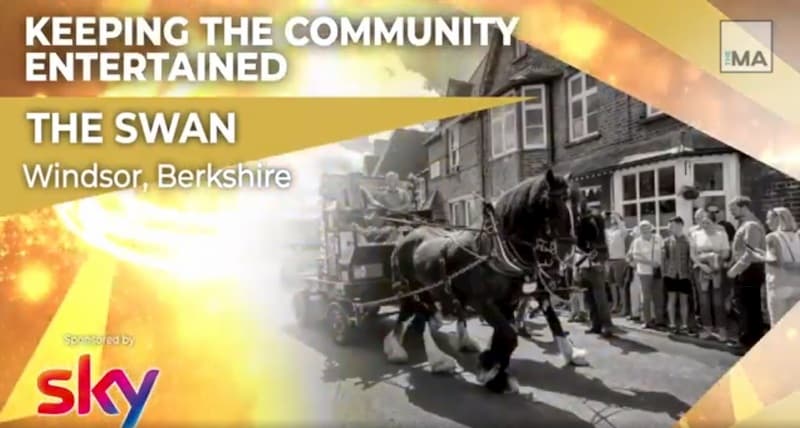 The Award
The Swan won the Keeping The Community Entertained category in the 2020 Great British Pub Awards on September, 24th. Through a community vote, our wide range of activities during the Covid lockdown were recognised. Our blend of pub, school and community both face-to-face and online is unique.
We have received £10,000 for our Kitchen Renovation Project. This is excellent news and has allowed us to negage with contractors to accelrate the re-development. Thank you to Sky and Coca-Cola.
Family Friends
As part of our recent Great British Pub Awards win, one of the sponsors, Coca-Cola, awarded The Swan £1000 to donate to our chosen charity for 2020, Family Friends. We were delighted to welcome Tracy Muschamp and Simon Foy from Family Friends to the pub on Wednesday to be presented with the cheque. Now, more than ever, charities need financial help to keep up their excellent work so the timing of this donation couldn't be better. Thank you to Coca-Cola for your generosity.
These are some of the photos taken by the press to record the event.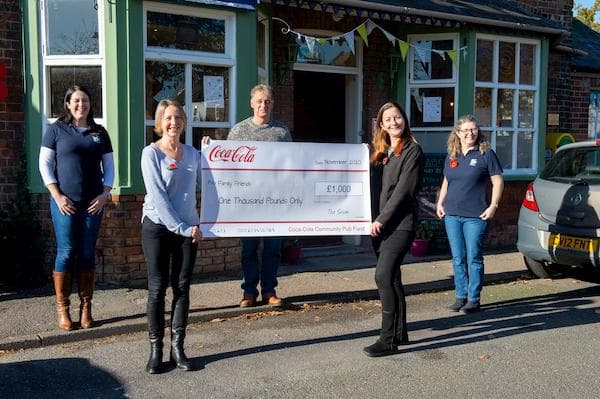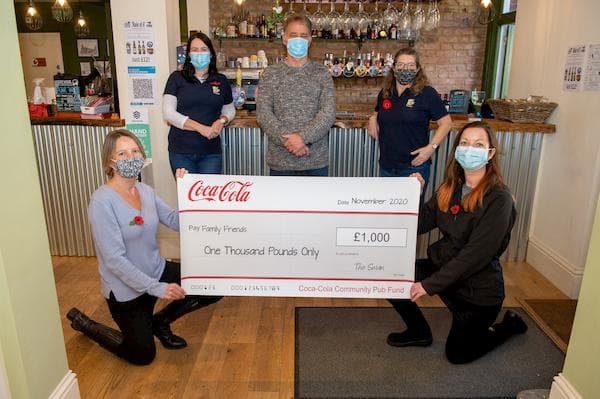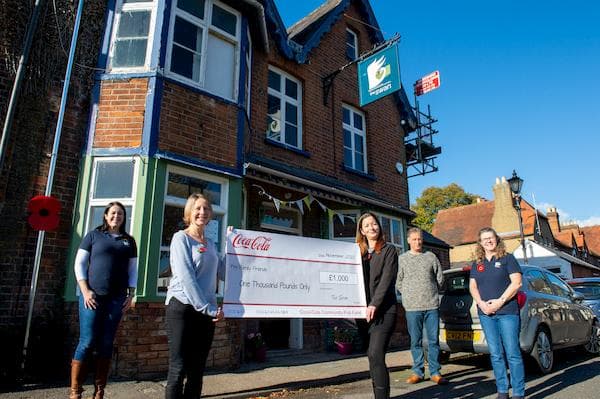 The Annoucement
The event was streamed live with Stephen Mulhern taking us through a roller coaster of emotions. Our category was one of the very first which caught us slightly unaware. The video of that segment is accessible here, just click on the picture below to start the video. We acknowledge that is is from the GPBA and is actually owned by them.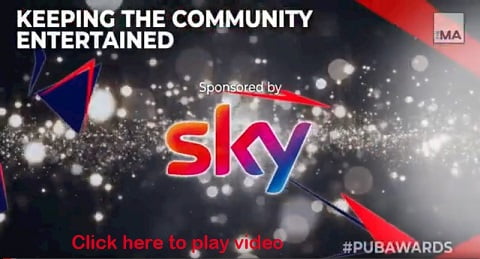 Apart from those who appeared in the video, we would also like to thank all the others who contributed either seen or unseen to the video. Your part was just as essential in getting this fantastic video and the result. Also thanks to Doug Seeburg, photgrapher extraordinaire!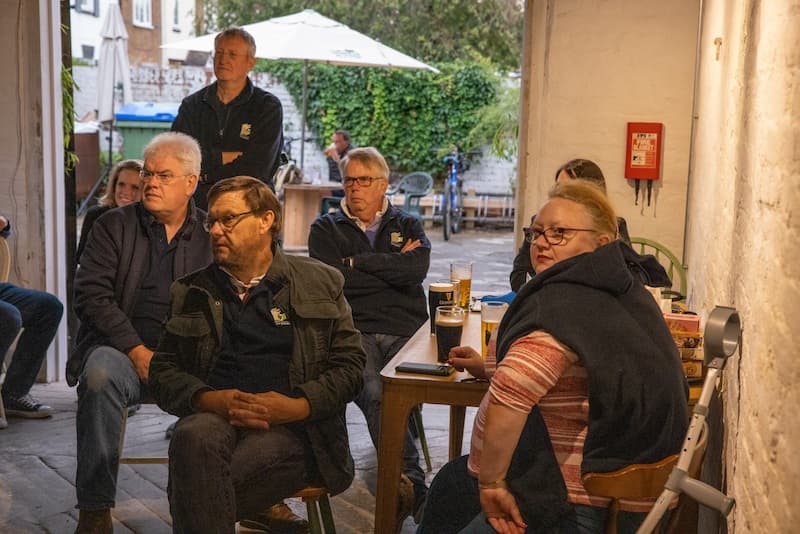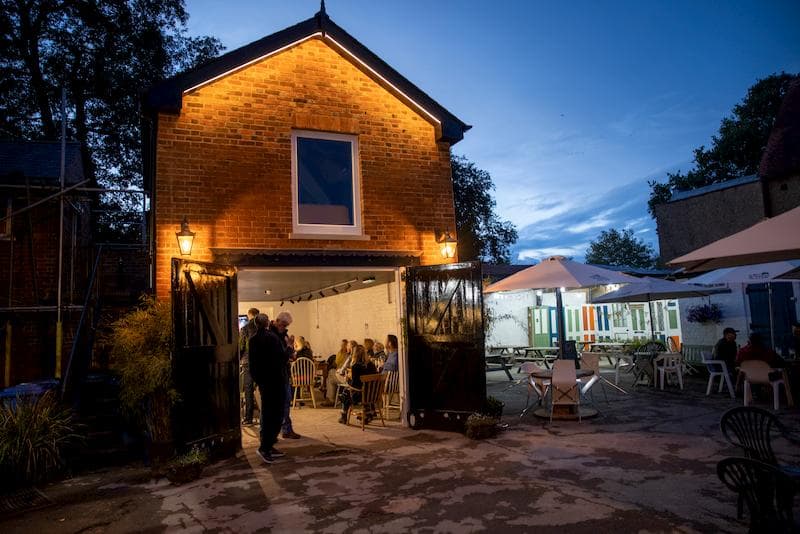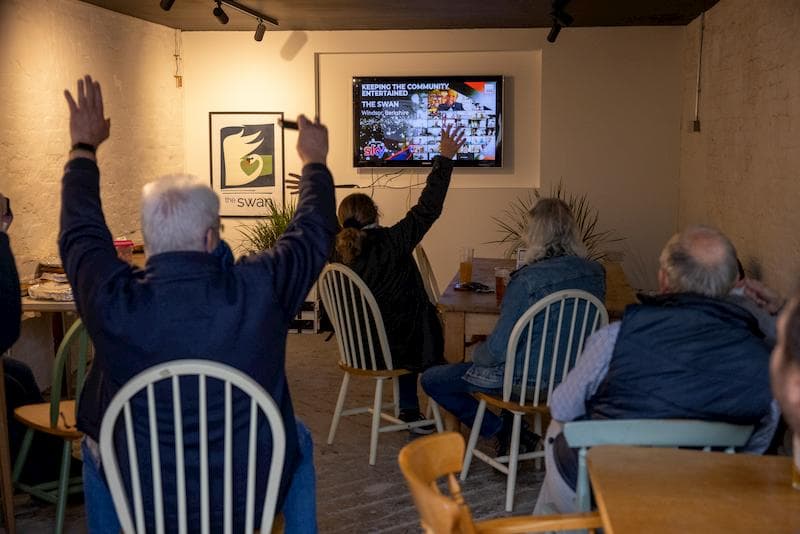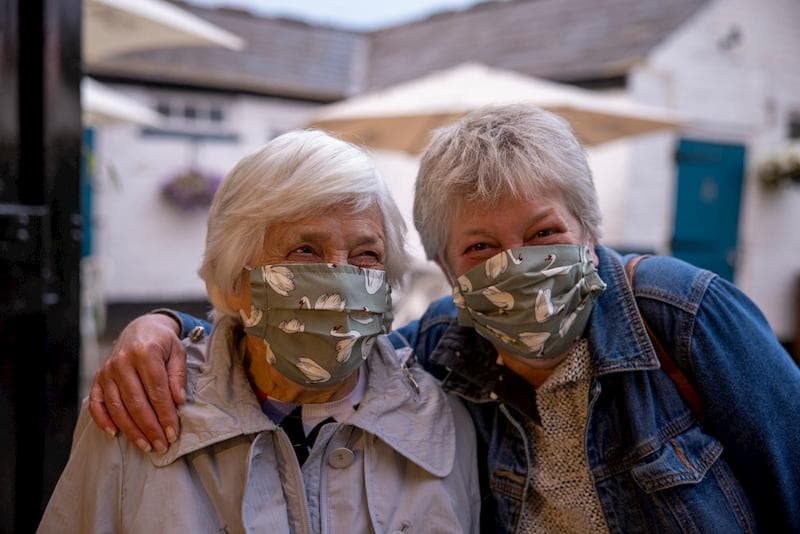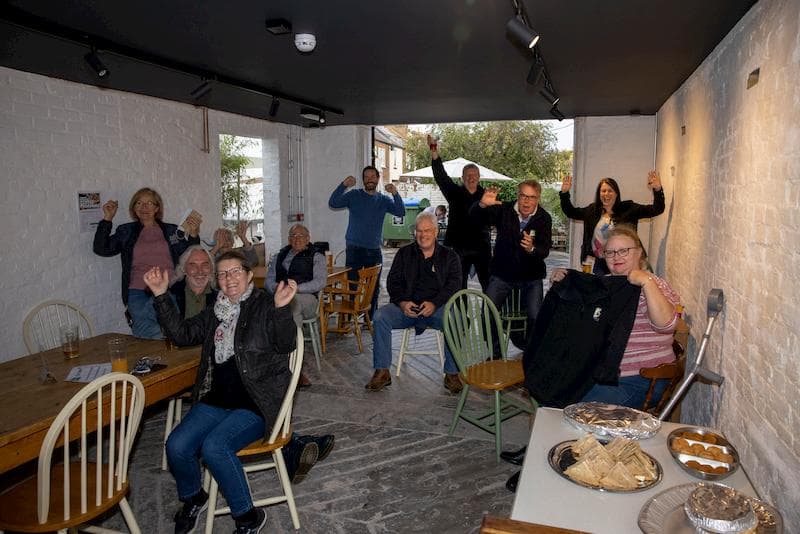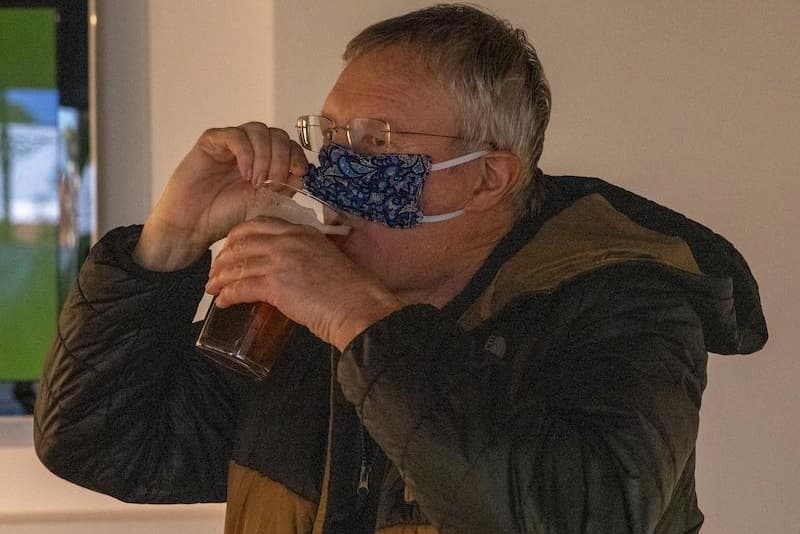 In The Press
We are pleased to say that our success was picked up in both local and national press. It is quite a thing for Windsor and Berkshire as a whole, and a good news story when further covid measures had just been introduced. Here are just a few of the articles that have been produced.
By Amy Horsfield on Friday 2nd Ocotober, 2020.
By Francis Batt on Friday 2nd October, 2020.
BBC Radio Berkshire presented by Bridgitte Tetteh, interview with Anne Tebbatt
Presented by Bridgitte Tetteh on Saturday 26th September 2020.
By Amy Horsfield on Friday 25th September, 2020.
BBC Radio Berkshire presented by Sarah Walker, celebrating last night's news
Presented by Sarah Walker on Friday 25th September 2020.
By Francis Batt on Friday 25th September 2020.
By Kara Godfrey on Thursday 24th September 2020.
By Sophie Harris on Thursday 24th September, 2020.
By Amy Horsfield on Thursday 24th September, 2020.
By the GBPA on Thursday 24th September, 2020.
The Build-Up
A film crew came to The Swan on Monday 14th September. There aim was to interview a cross-section of people who had been involved in The Swan during lockdown. From these they would edit it down to a 3-minute segment that will be published online. And if we win, then it will be plaid on the night.
We have some photos of the morning on our filming for the GPBAs page.
Our Entry
The Swan Clewer Community Interest Company formed in 2018 to renovate a derelict Victorian coaching inn, whilst at the same time creating a community pub with a difference! We share our space with sixth form students of The Green Room – a local school giving young people who have struggled with mainstream education the chance to lead brilliant lives. We are a unique, fully inclusive community hub owned and run by a diverse group of investors, staff and volunteers.
After an encouraging first six months of trading, 2020 started full of hope; planning our first beer festival and first anniversary, but then we had to close our doors…. However, whilst the lights went dark in the pub, the buzz that we had created within the local community was far from quiet! With a very diverse customer base, we realised that in these strange times, our responsibility extended beyond the usual bar room chat. So, The The Friends of The Swan group, who plan many of the pub's events, decided to help combat the potential loneliness and isolation of lockdown. Some of our existing groups immediately moved online.
With people having more time to read our Monday night book club increased their membership and frequency of meetings. Our sewing group also started to meet via Zoom, planning and making bunting to decorate our courtyard post-lockdown.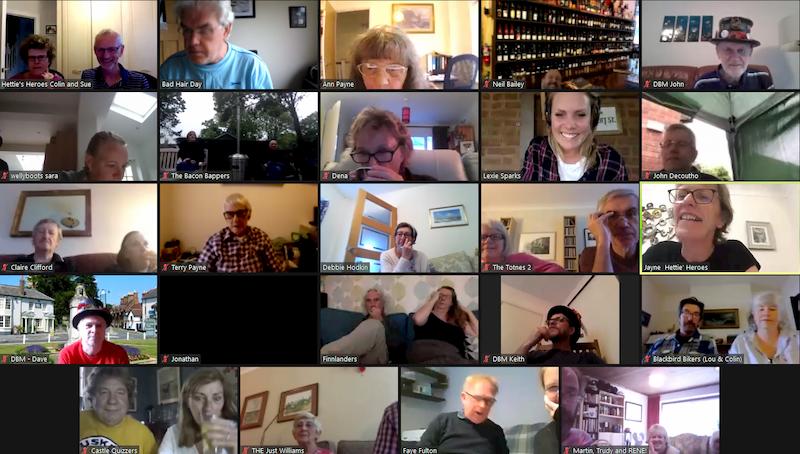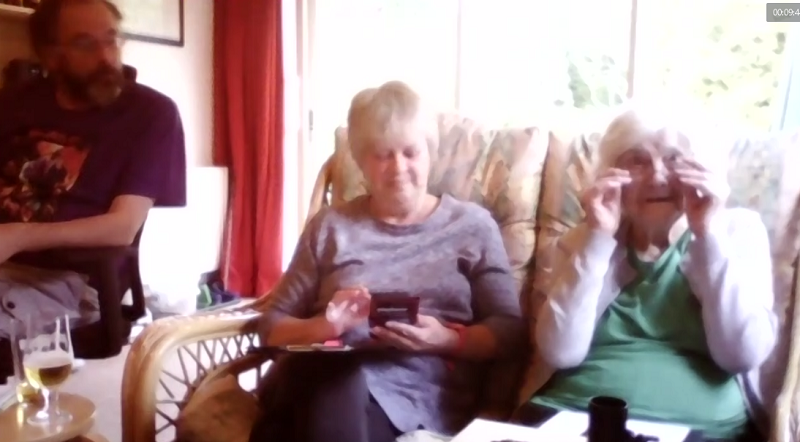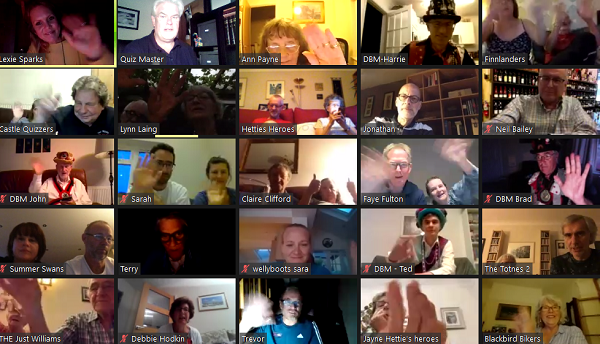 In our first big online event, over 30 households registered via the online booking system we designed, to play bingo on Zoom. There were no prizes, but lucky winners secured a ticket on an "all-inclusive virtual cruise".
Our Quiz is always a popular night, so we launched a Zoom version, introducing a very successful 'guest round', where a local charity, environmental group and others got a chance to share their message in a fun and interactive way.
Sunday teatimes saw us 'Dancing Through the Decades' with a local singing duo via a series of Facebook Live gigs.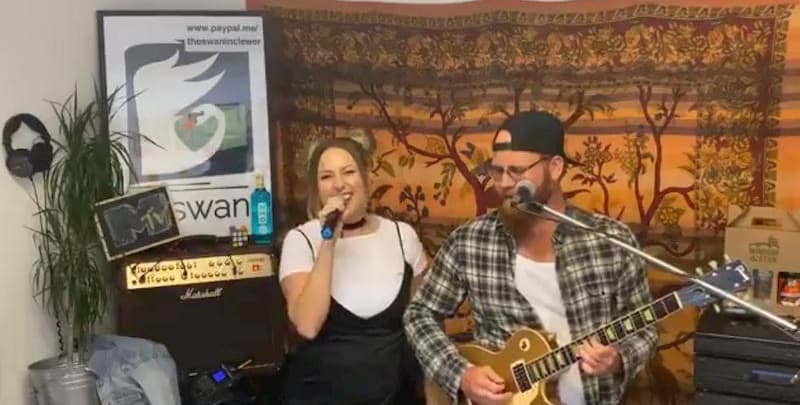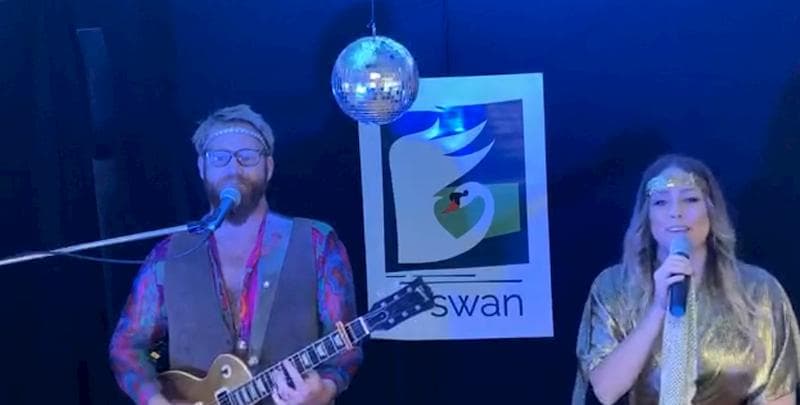 Our YouTube channel introduced 'Rachel Reads' – where one of our volunteers recorded bedtime stories to help frazzled parents.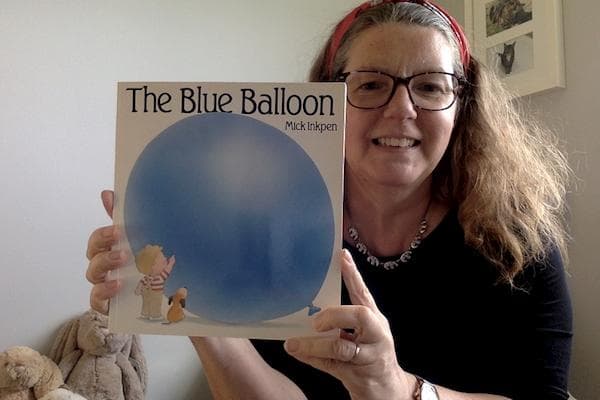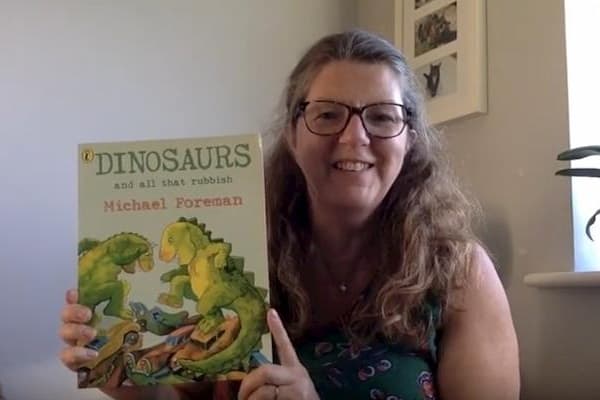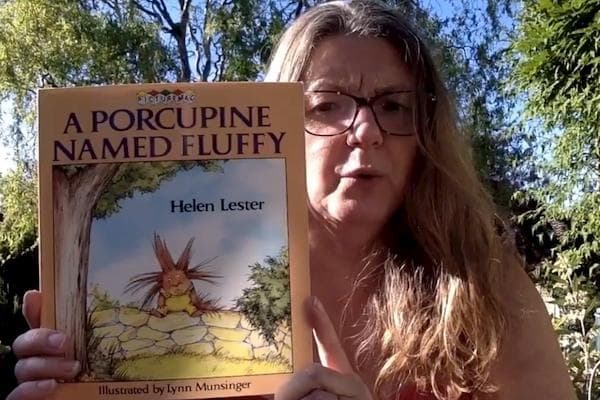 No fees were charged for our events; we just asked for a voluntary donation of the cost of your usual drink in the pub, if you had enjoyed yourself. Funds were shared between our kitchen refurbishment fund and our nominated local charity – raising over £500 for their work with families in crisis.
We kept in touch with the wider community via our weekly email updates that are regularly read by over 600 people. Supported by social media posts across Facebook, Twitter and Instagram; our website and local radio, these provide an update on what is happening at the pub, advertise our events and during lockdown, reassured everyone that we would be back! We found we had more to say than ever!
After over 30 online events across 12 weeks with between 10 and 50 attendees, aged from 9 to 98, plus a range of other communications and activities, we are proud to say, community spirit is alive and well.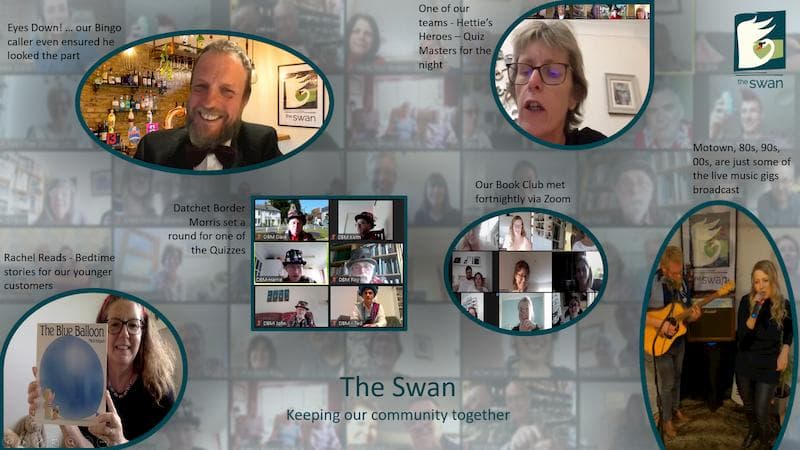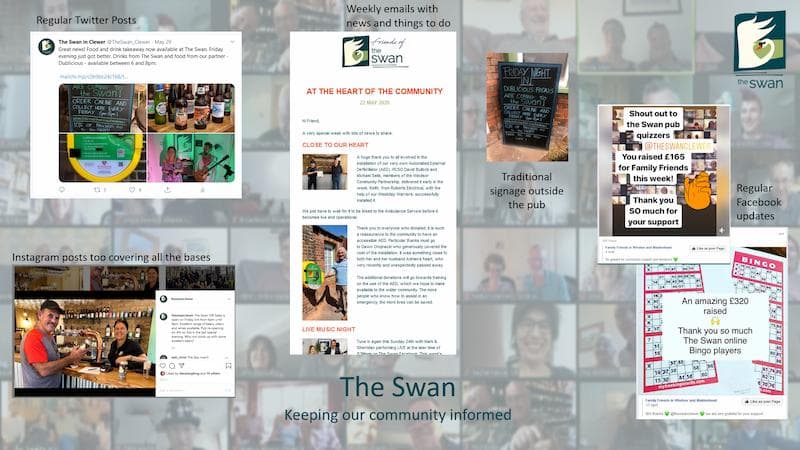 The Friends of The Swan
Here are some of the team that were involved.