October 2023
Here is a round-up of the events at The Swan during October, 2023.
6-8th October: OktoberFest
As usual our OktoberFest saw the community come to The Swan to enjoy the German Bier and Food that was available over the three days. fIan and Lou were at the BBQ, there were plenty of draught and bottled biers and some German wine too. Mark & Sherridan played on Saturday night to a packed Courtyard.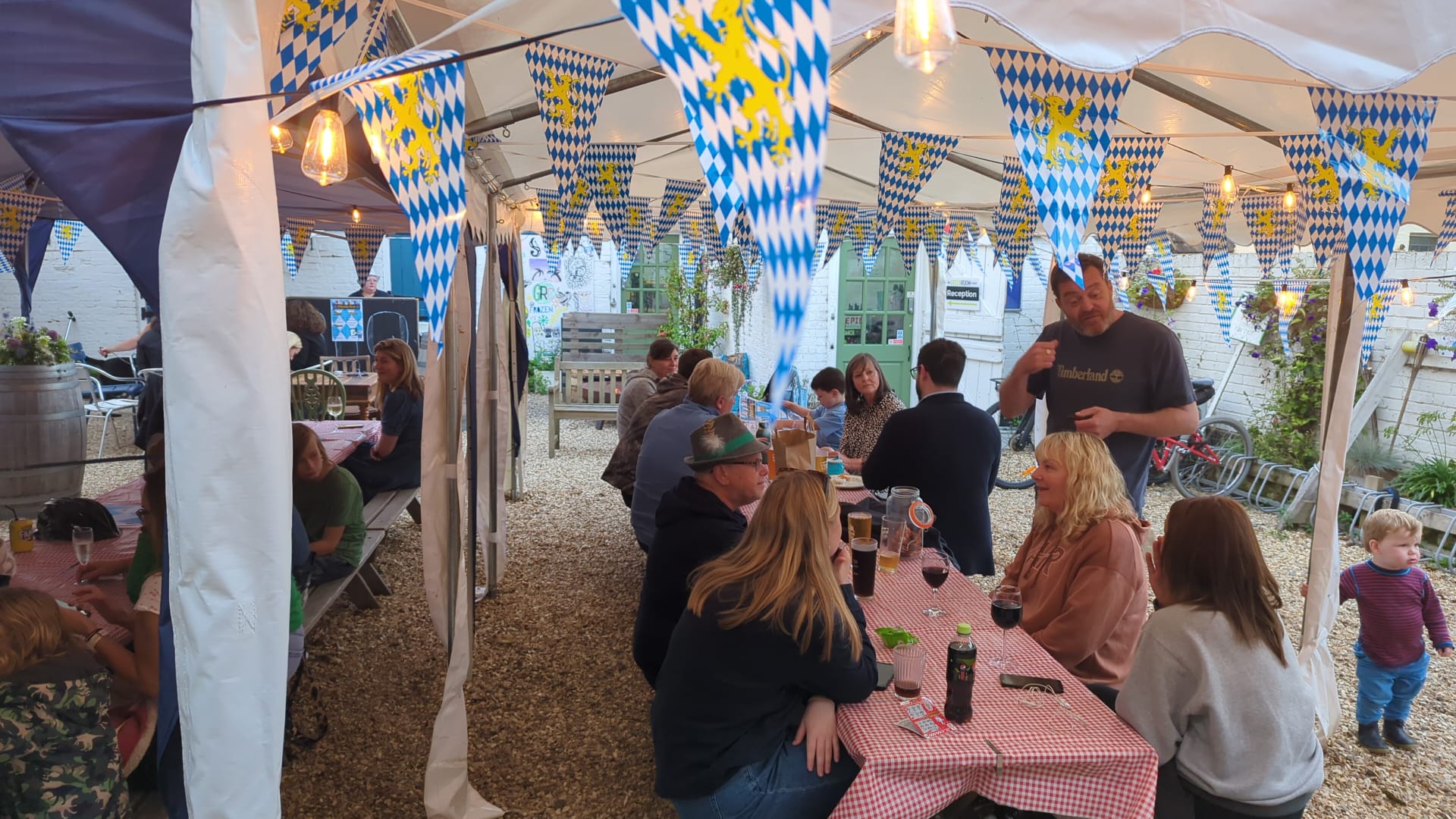 The team have put in a lot of preparation work to get Oktoberfest ready. From selecting and ordering the beer and food, decorating the pub inside and outside, and creating a really great environment.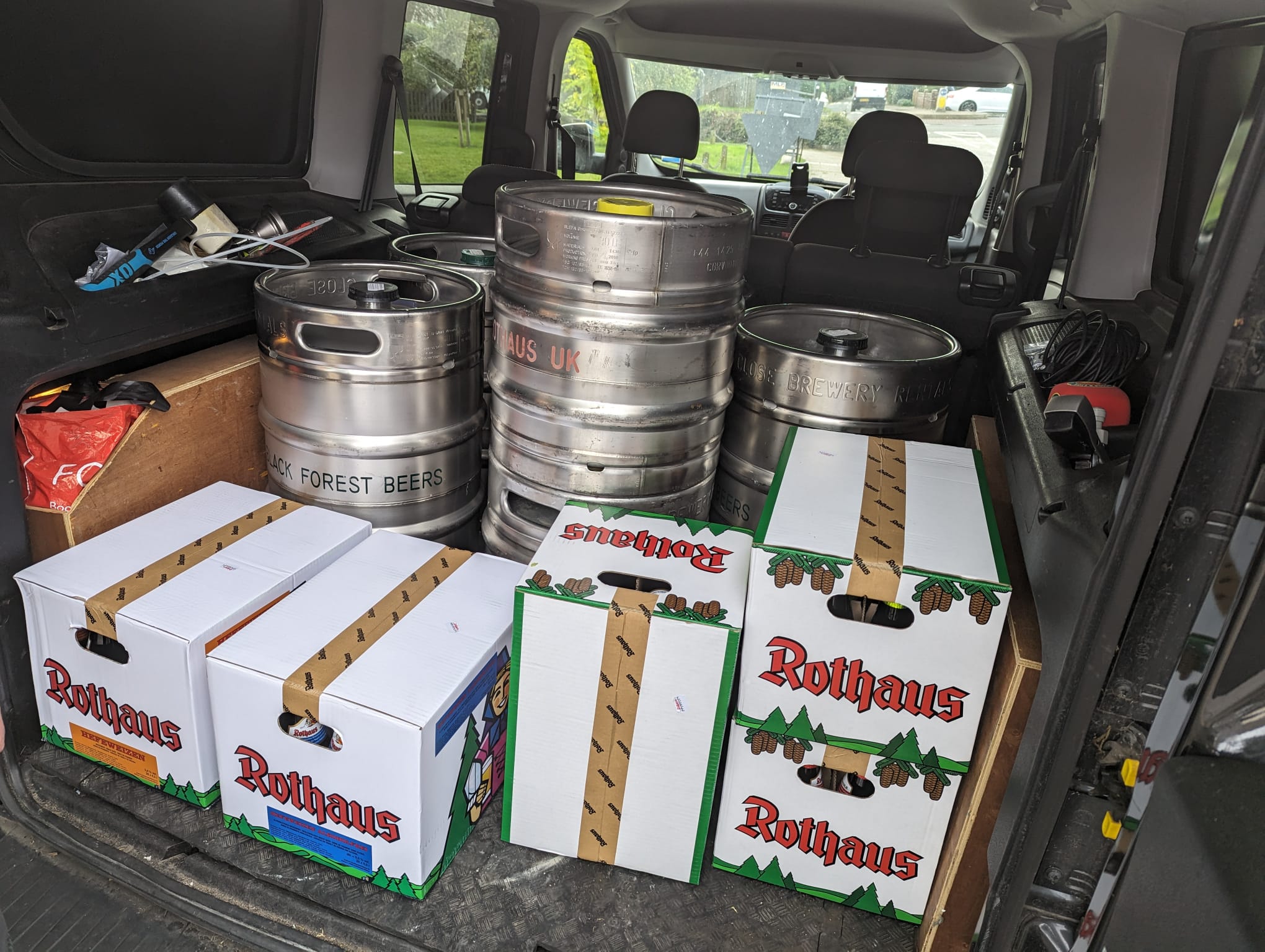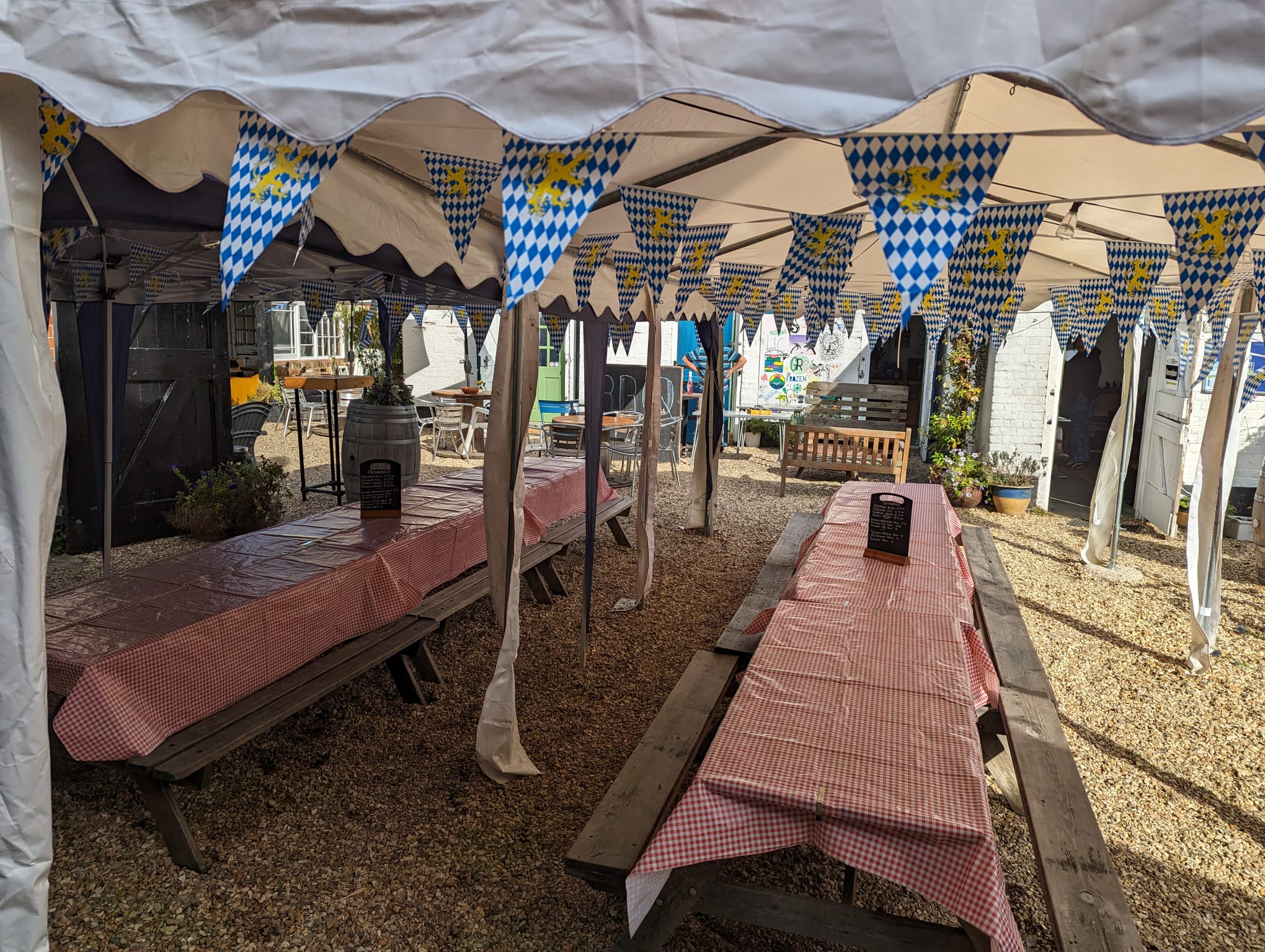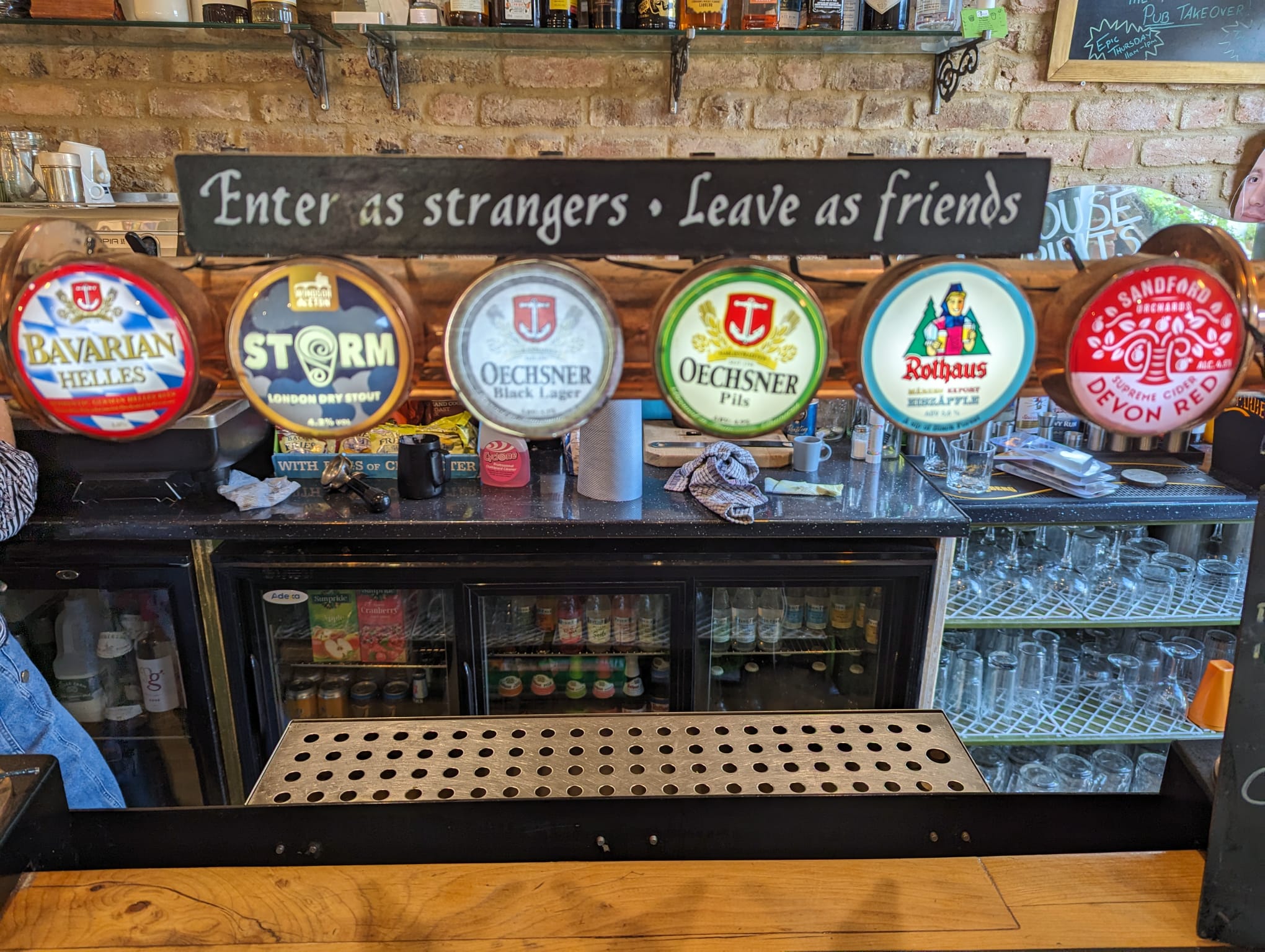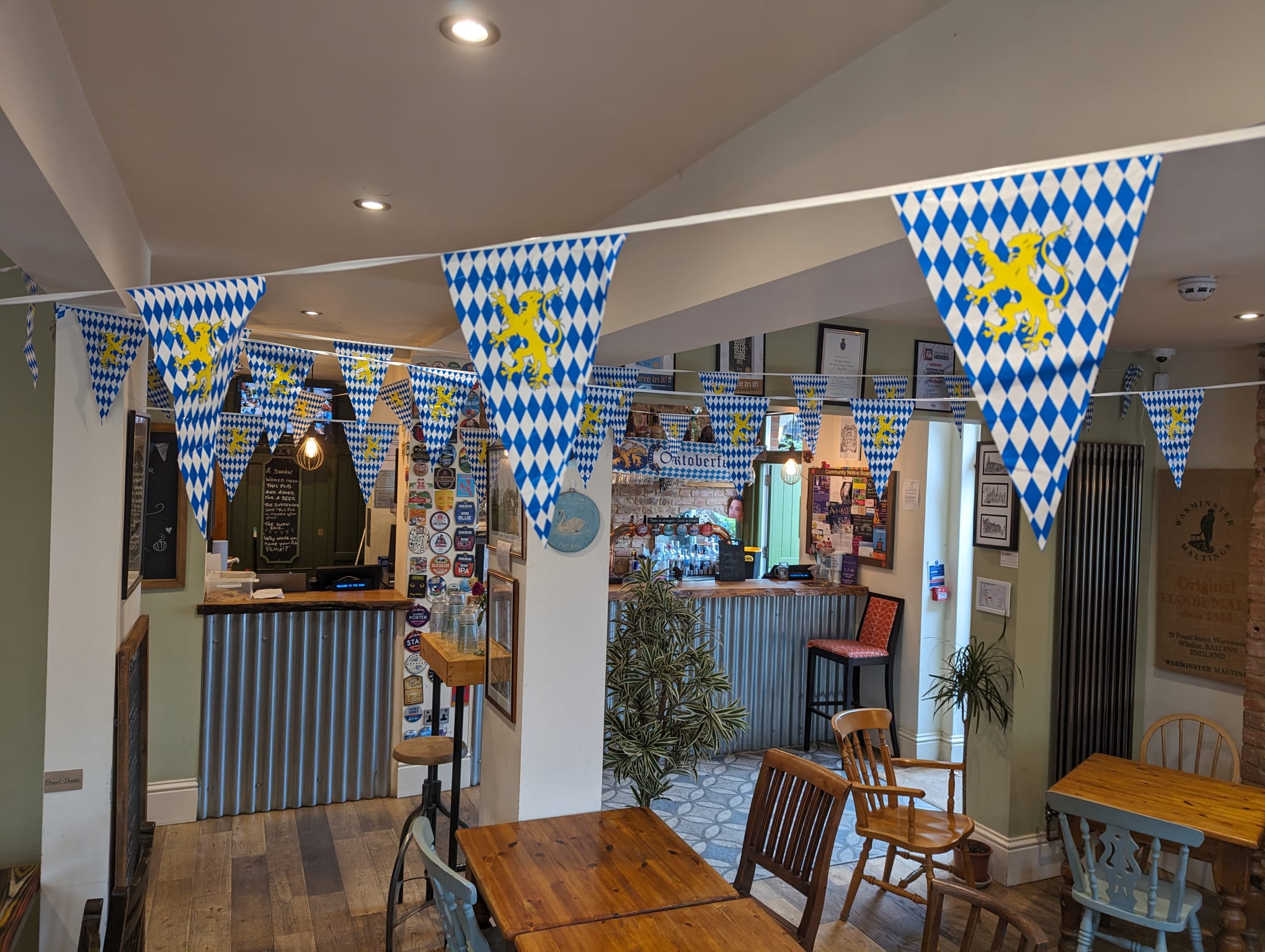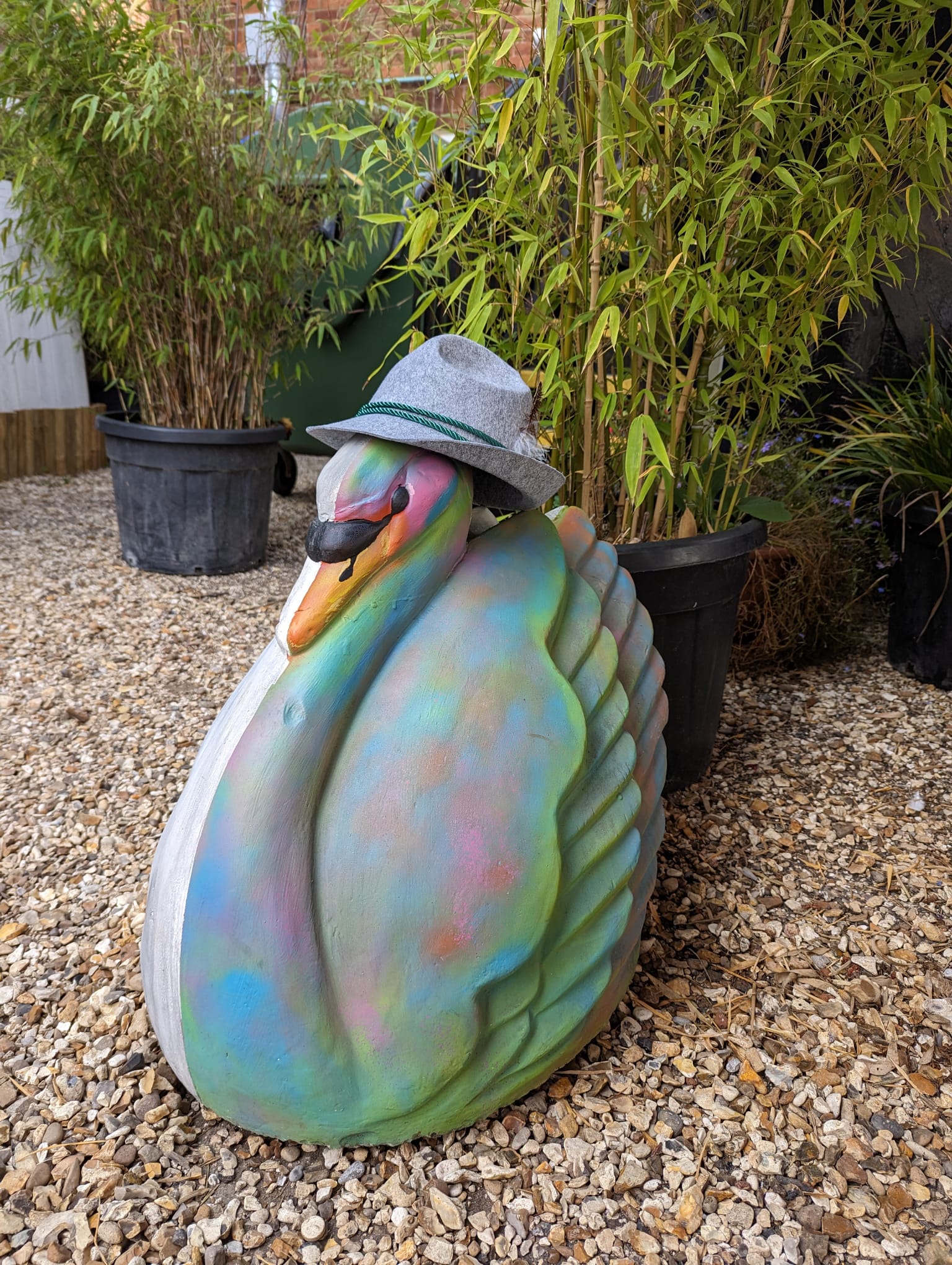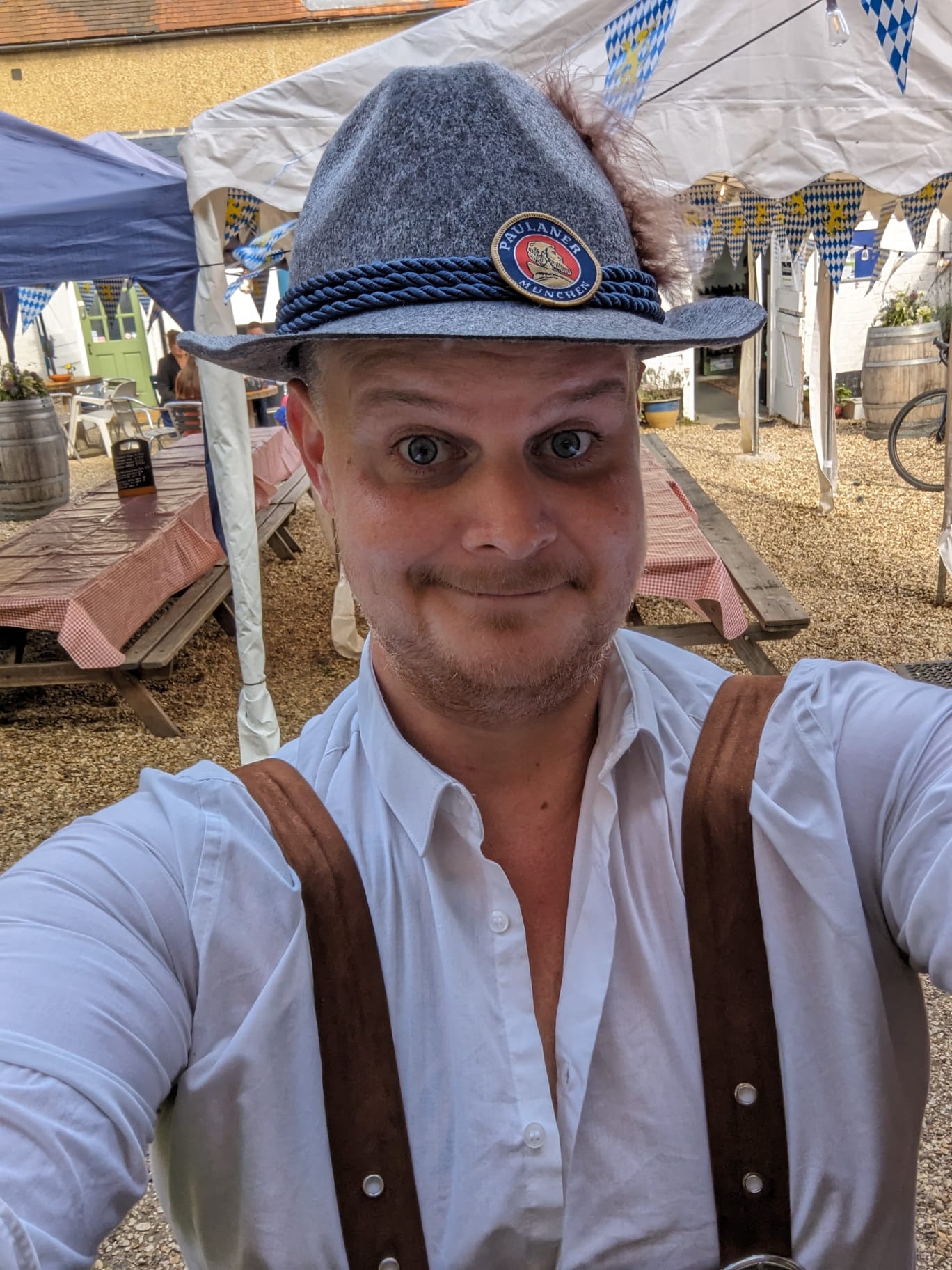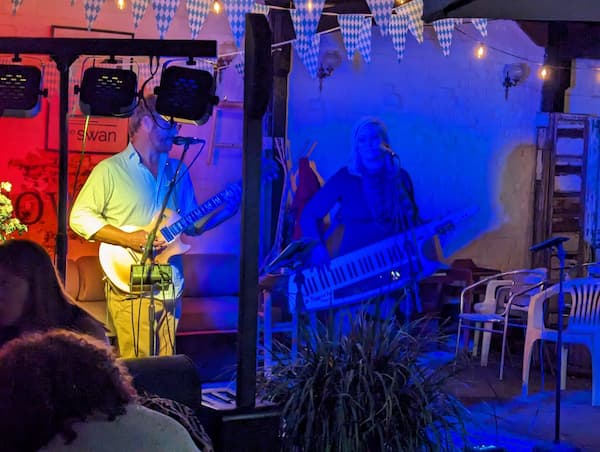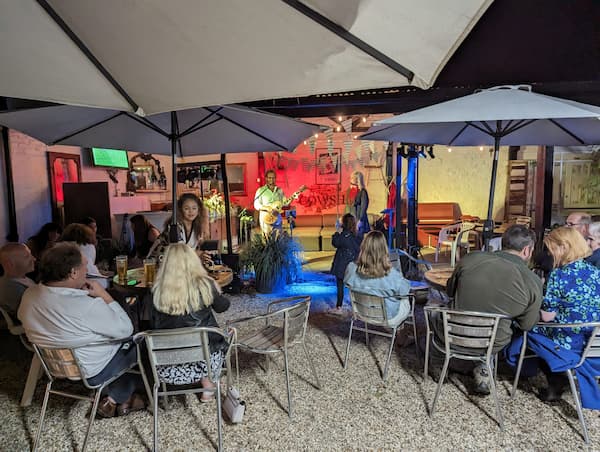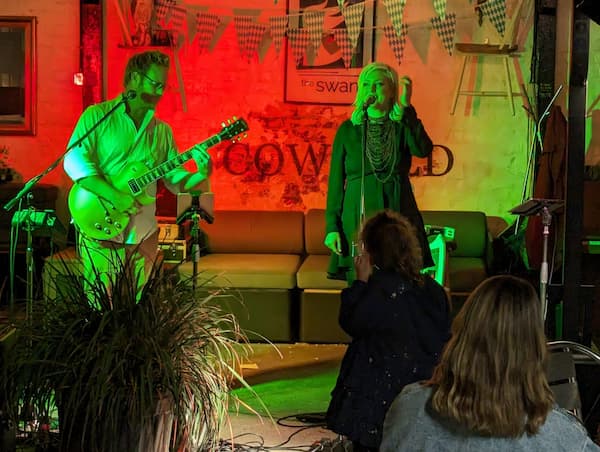 10th October: Windsor Ukulele Group
The Windsor Ukulele Group are based at The Swan and practive every Tuesday from 7pm. All are welcome. They are currently preparing for their second public performance which will be at The Swan very soon. Watch out for announcements in our social media and weekly newsletter.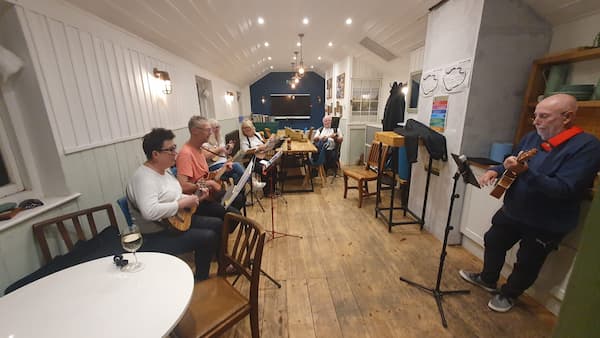 11th October: Quiz Night
The quiz this week was won by regular winners Patrick's Posse.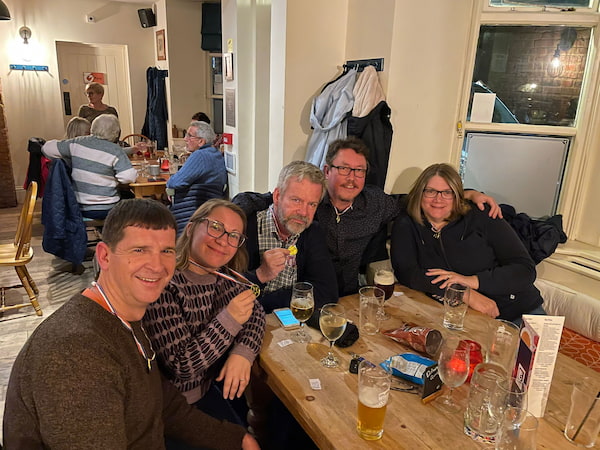 15th October: Rugby Quarter Finals
It was the rugby world cup quarter finals weekend with England, Wales and Ireland all in action. Unfortunately only one of the home nations went through to the semifinals next weekend. A packed enjoyed - on the whole - the rugby with some real nailbiters and close games.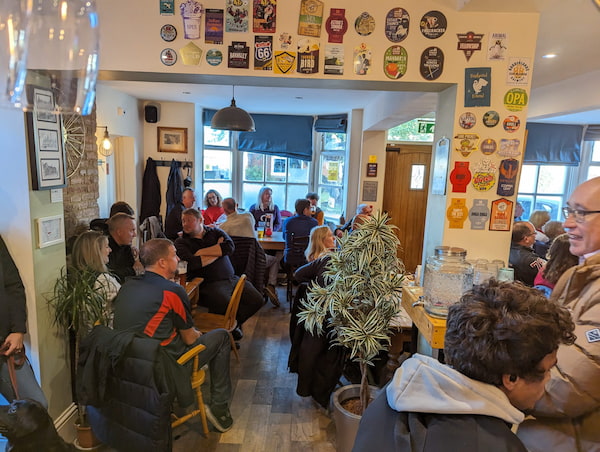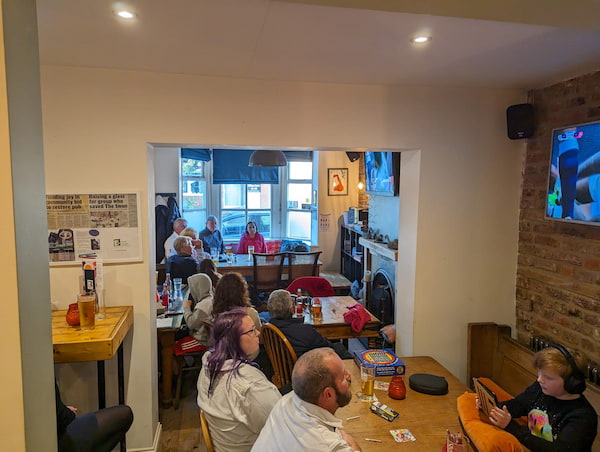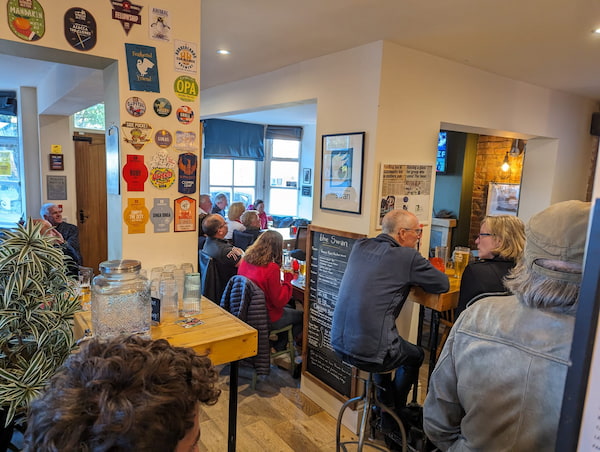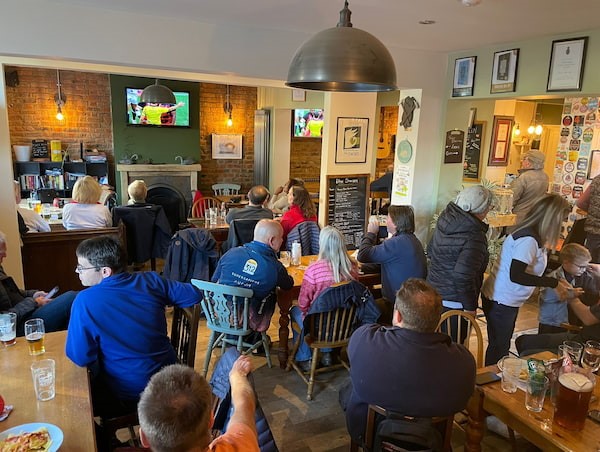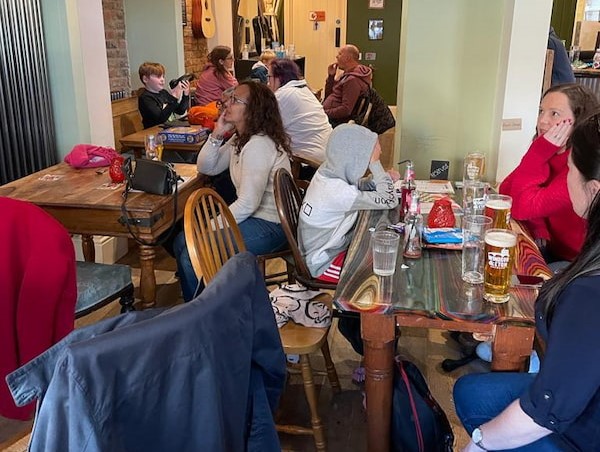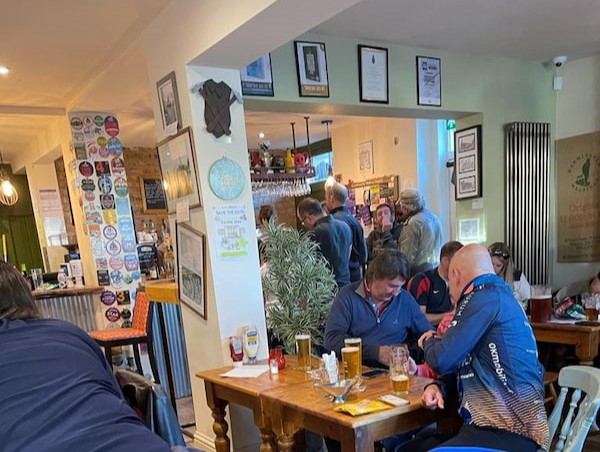 19th October: Bingo
The Coach House was packed for another night of Bingo with our leader Richard Allen.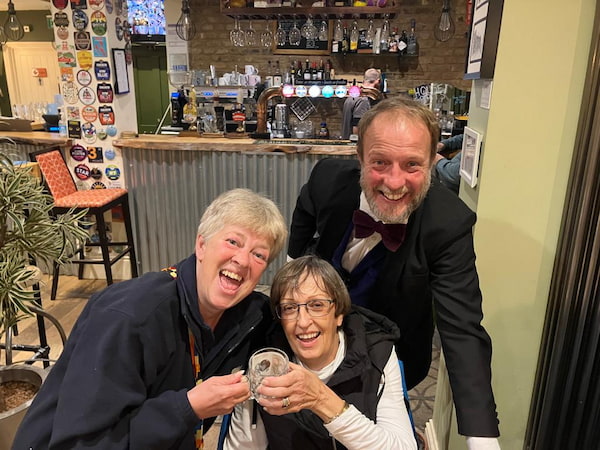 19th October: Libby McGrath
Libby McGrath was the landlady at The Swan between June 1992 and December 1993. She lives up north now but popped into The Swan with her son James to see how the place has changed. Ian Birch hosted them and gave them a tour of the place. More to follow in our history blog.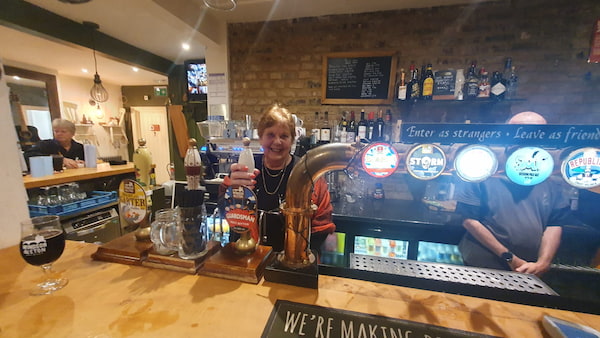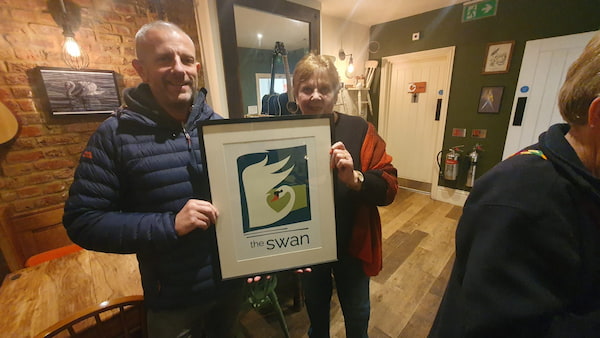 20th October: Wear It Pink
Louise Birch hosted a coffee morning for 'Wear It Pink' to raise money to help fund life-changing breast cancer research and support. This is a charity that is close to Louise's heart. She baked a range of cakes for the morning. David and Mike also had their chest hair rather painfully stripped in aid of the charity. Huge thanks to all those who attended and especially Louise, David and Mike for making it memorable and raising £286.
.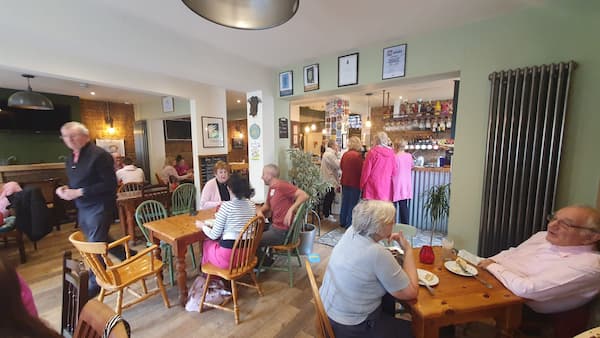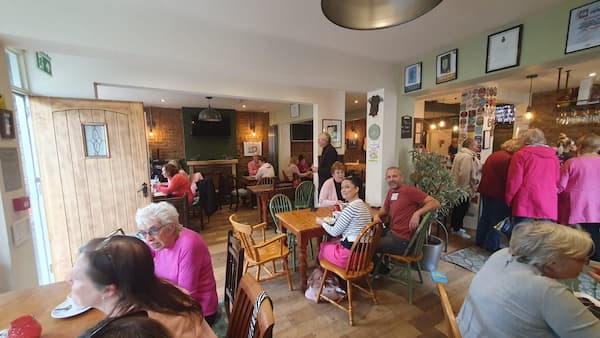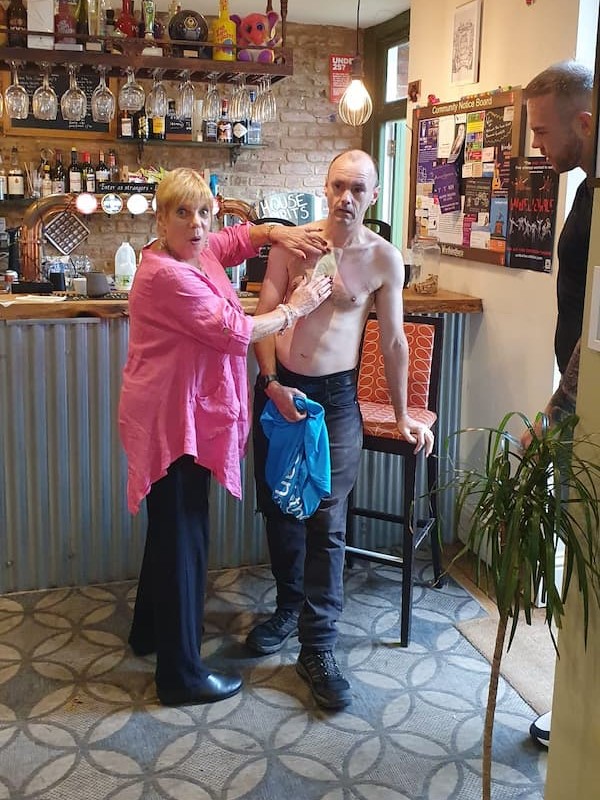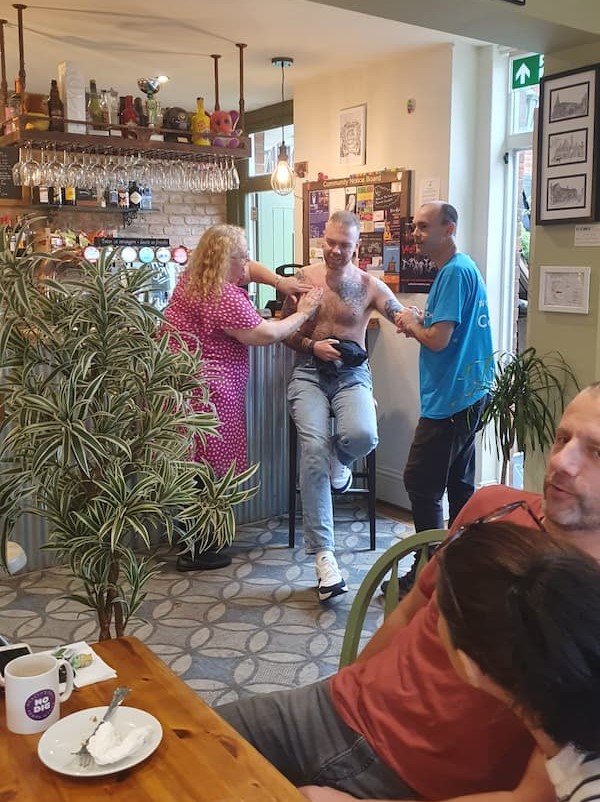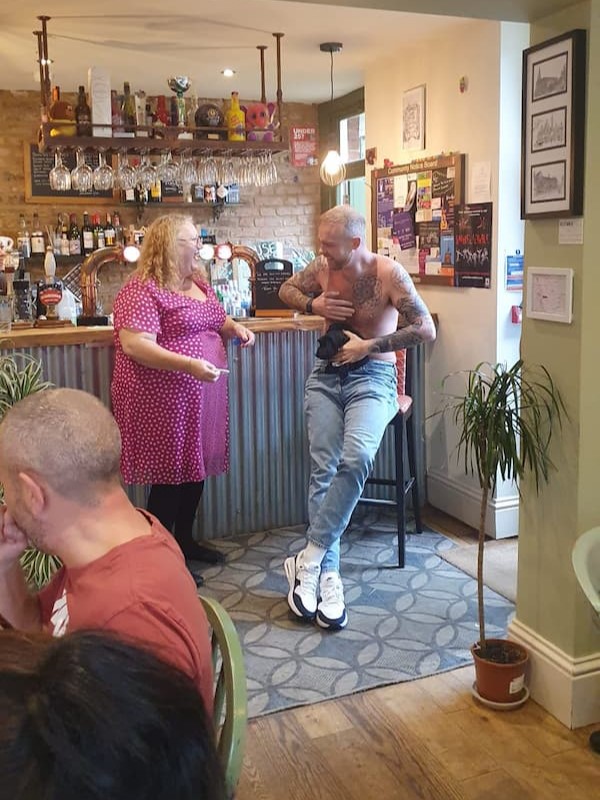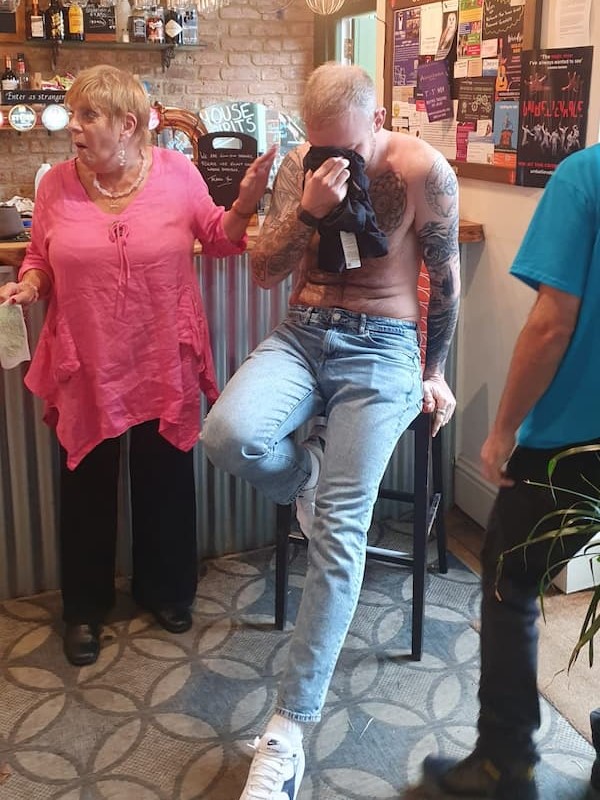 22-24th October: Re-Decoration
To get ready and cosy for the long winter ahead, we gave The Bar a bit of a makeover to freshen up your pub. There was all sorts to be done from general tidying, cleaning & organising, to painting & decorating, to soft furnishing repair and more substantial DIY tasks. Here are some of the photos of the work of the volunteers - huge thanks to all involved.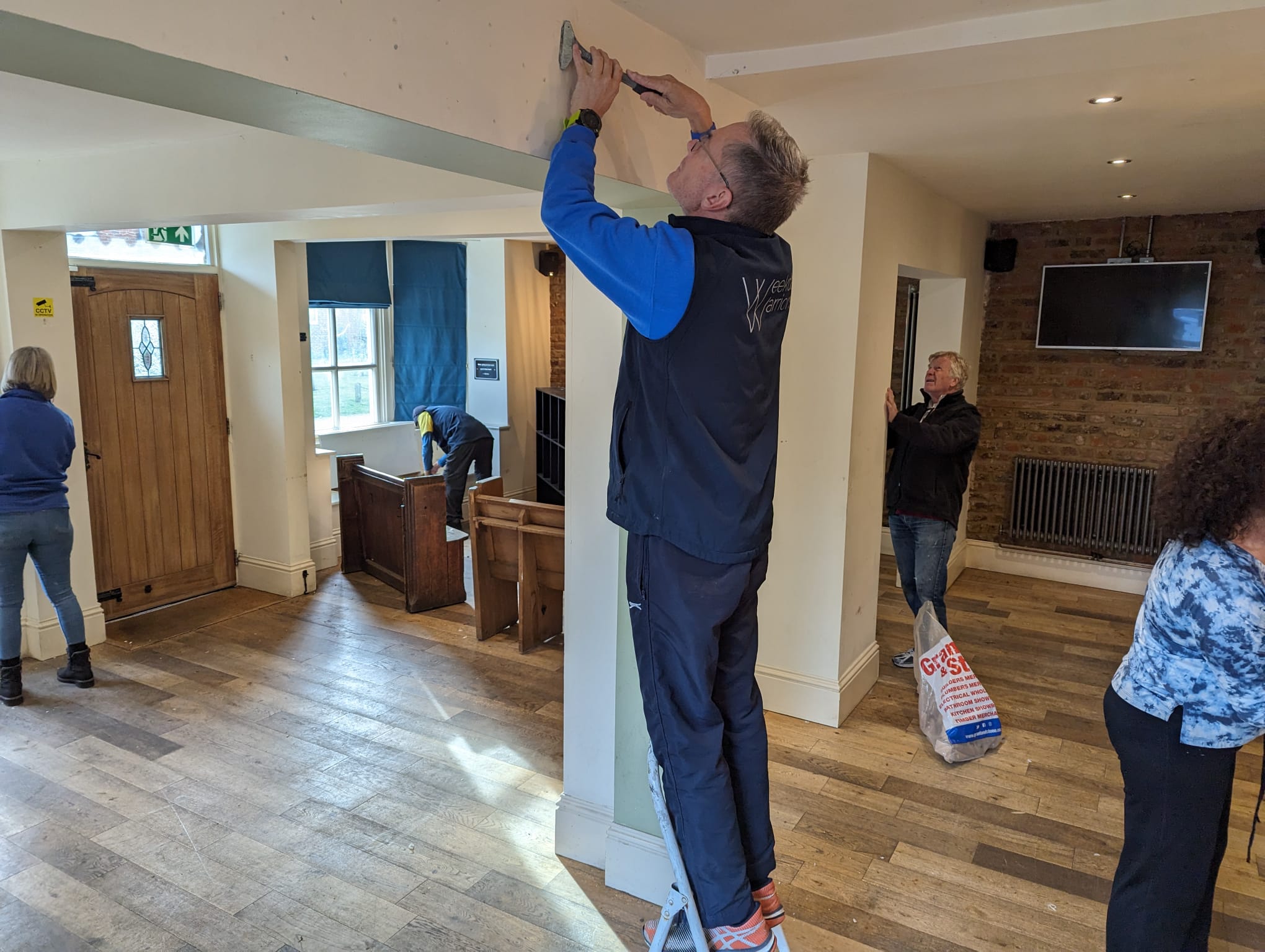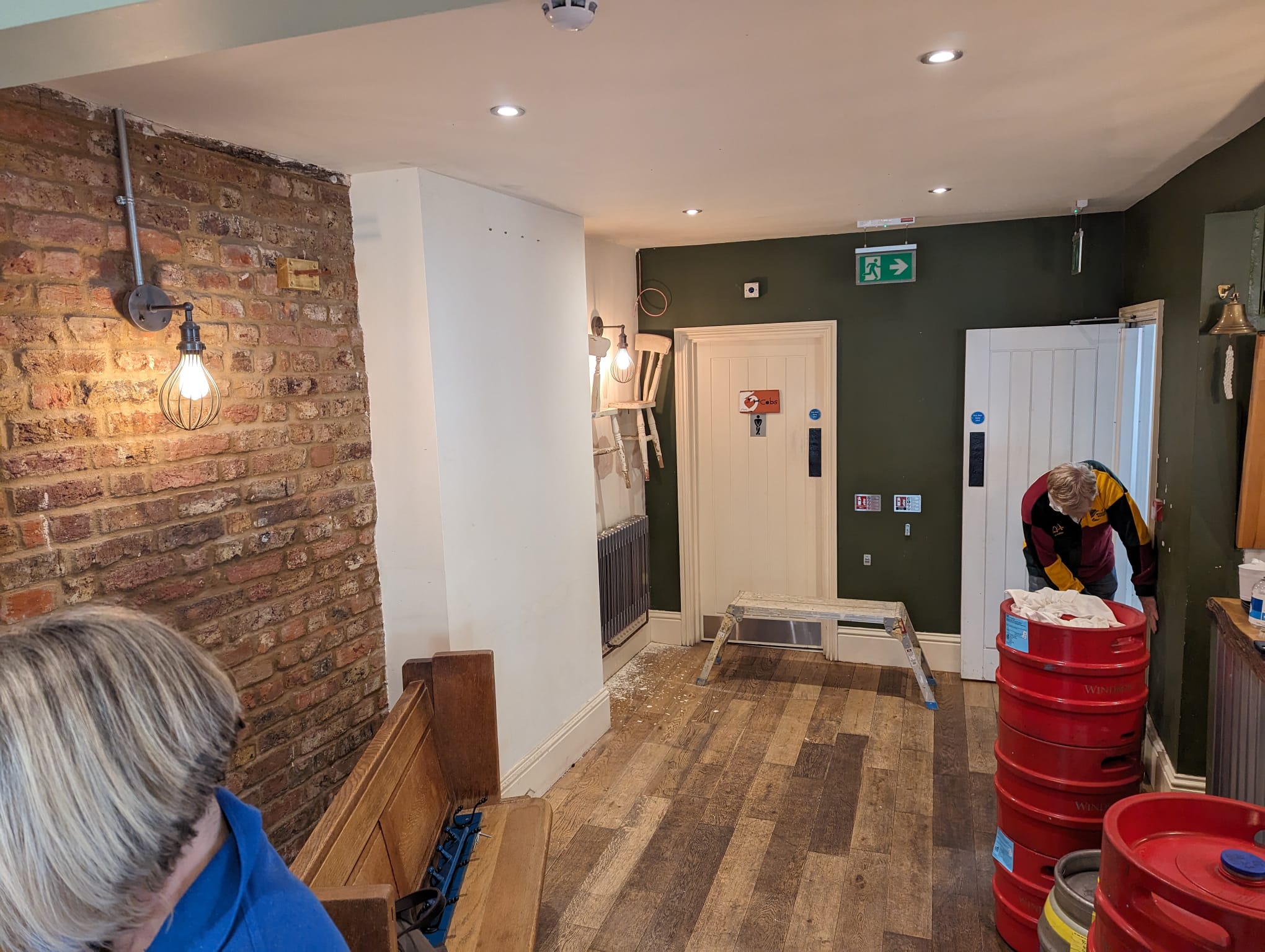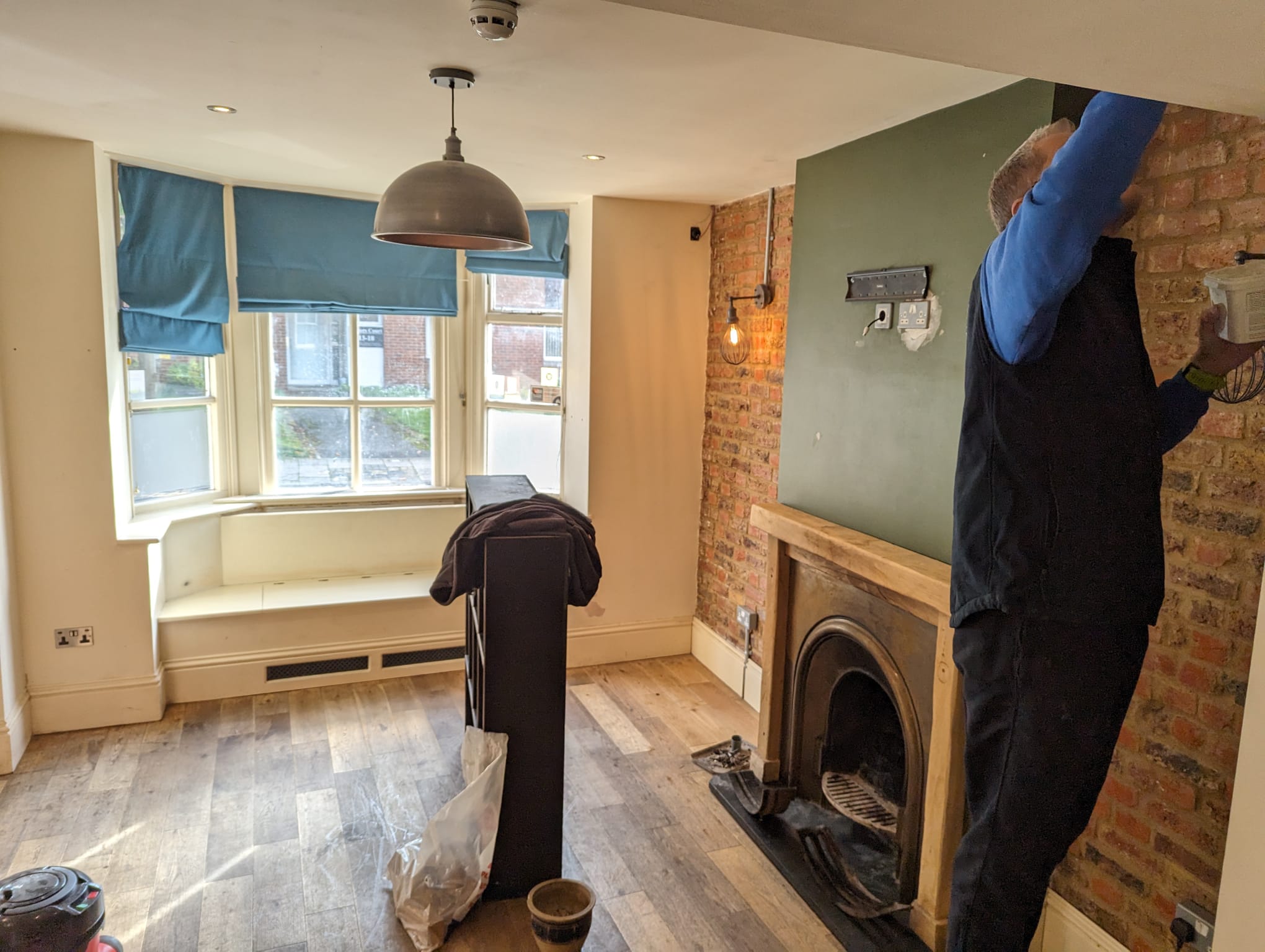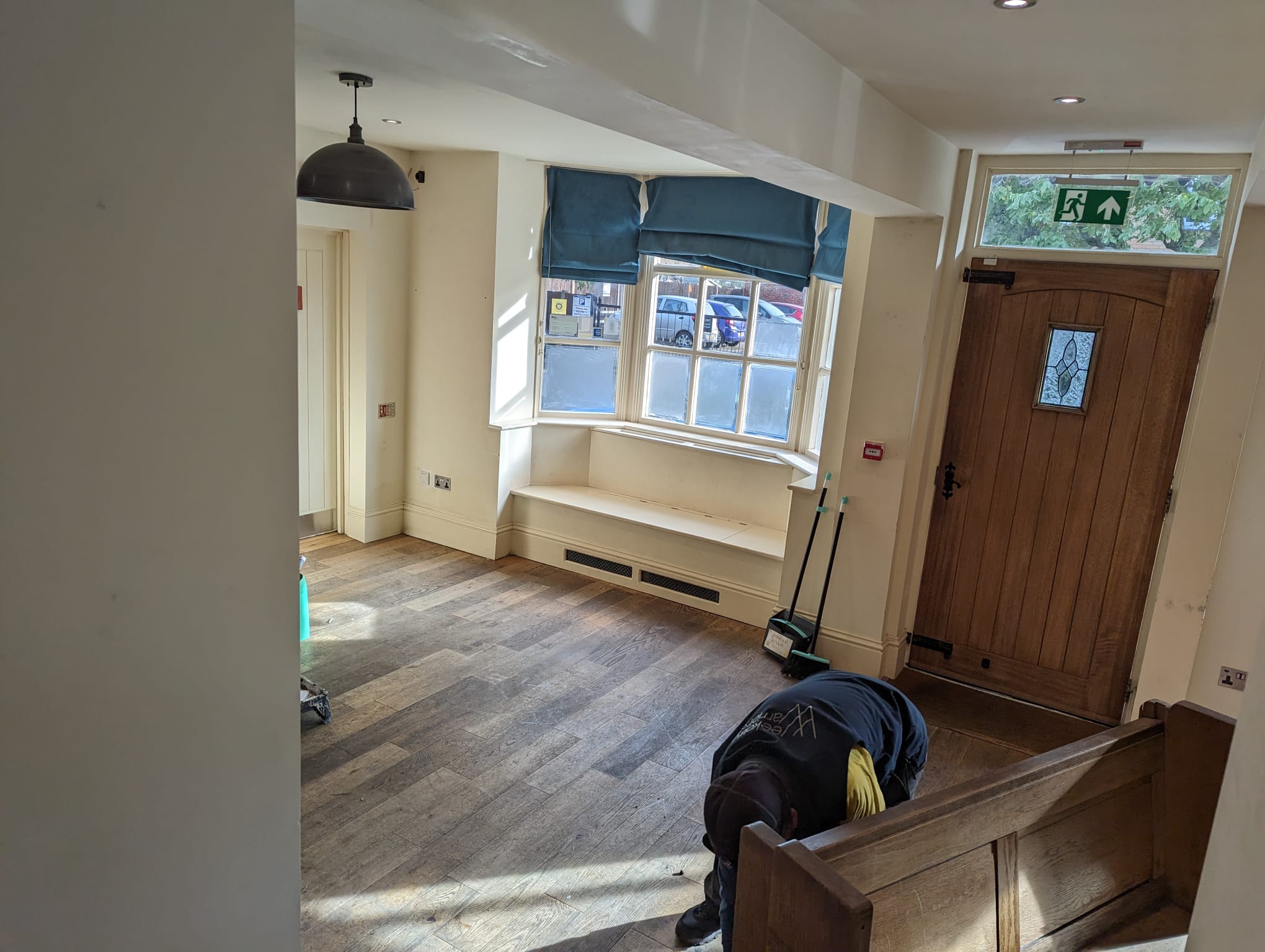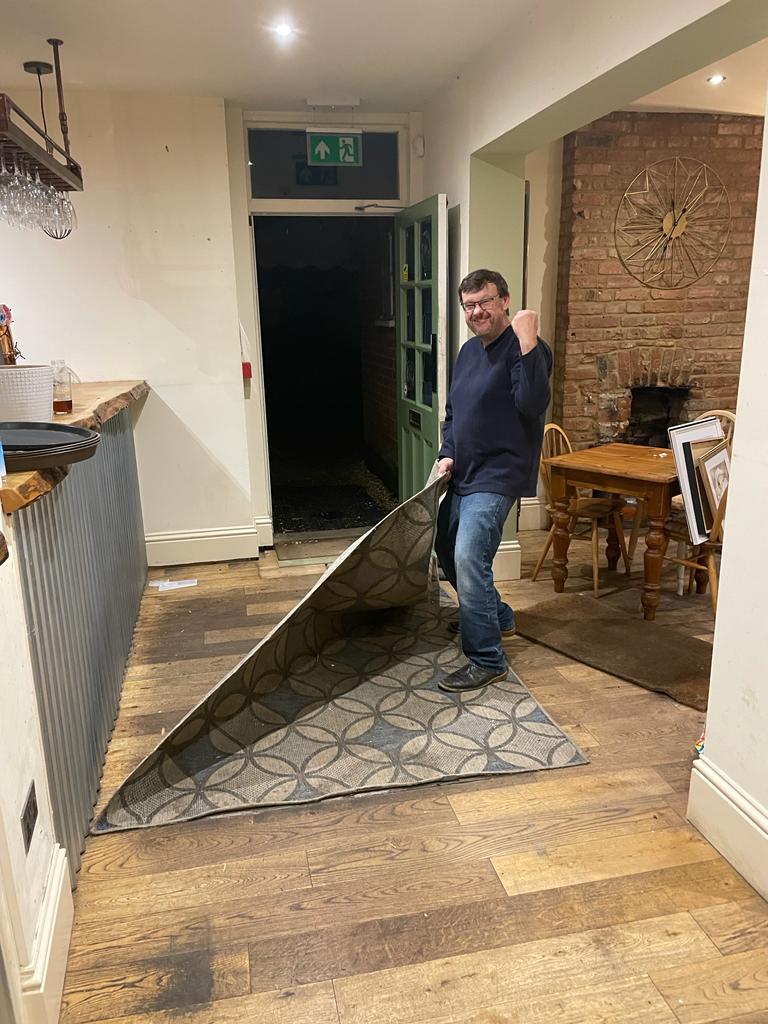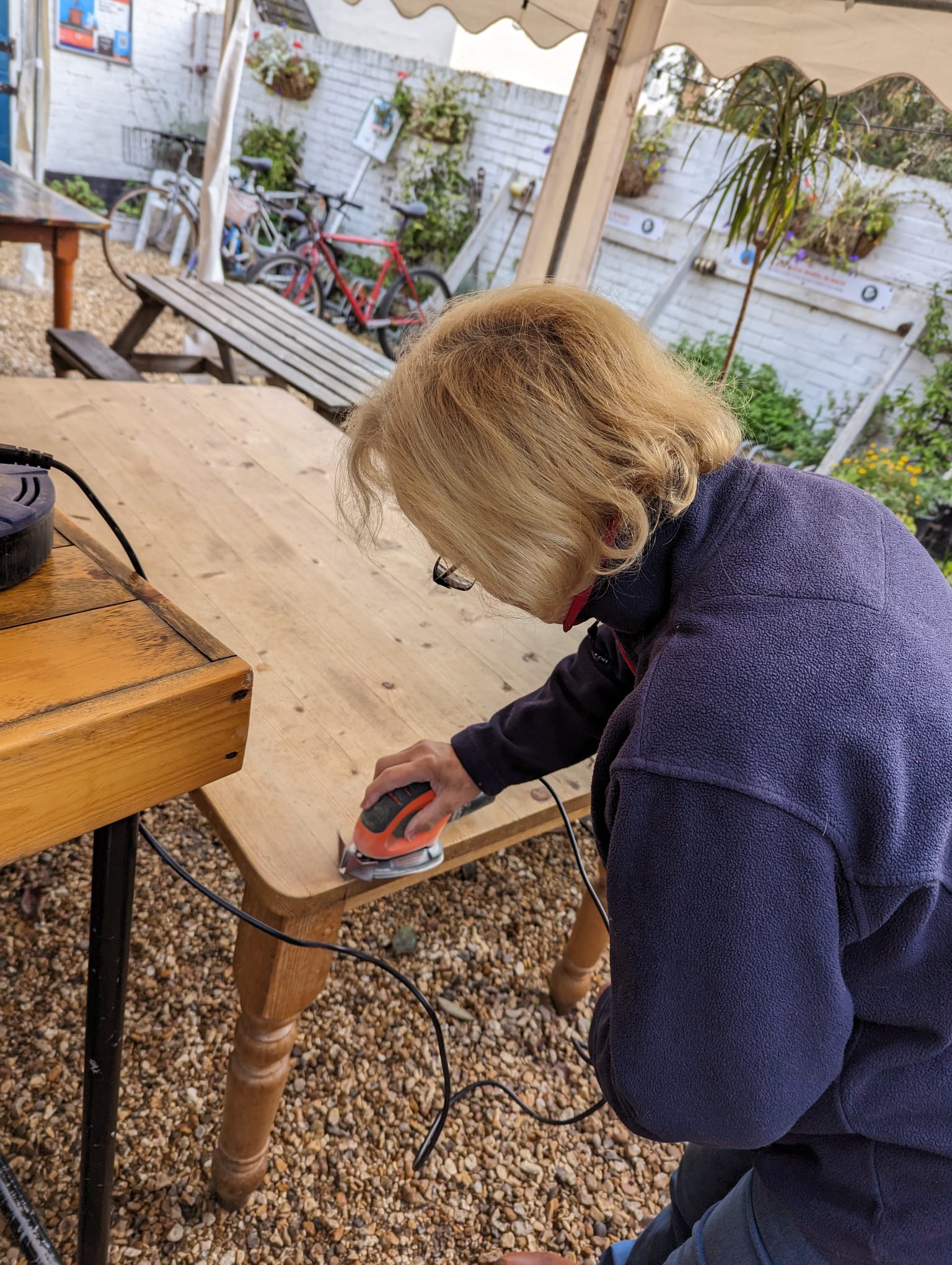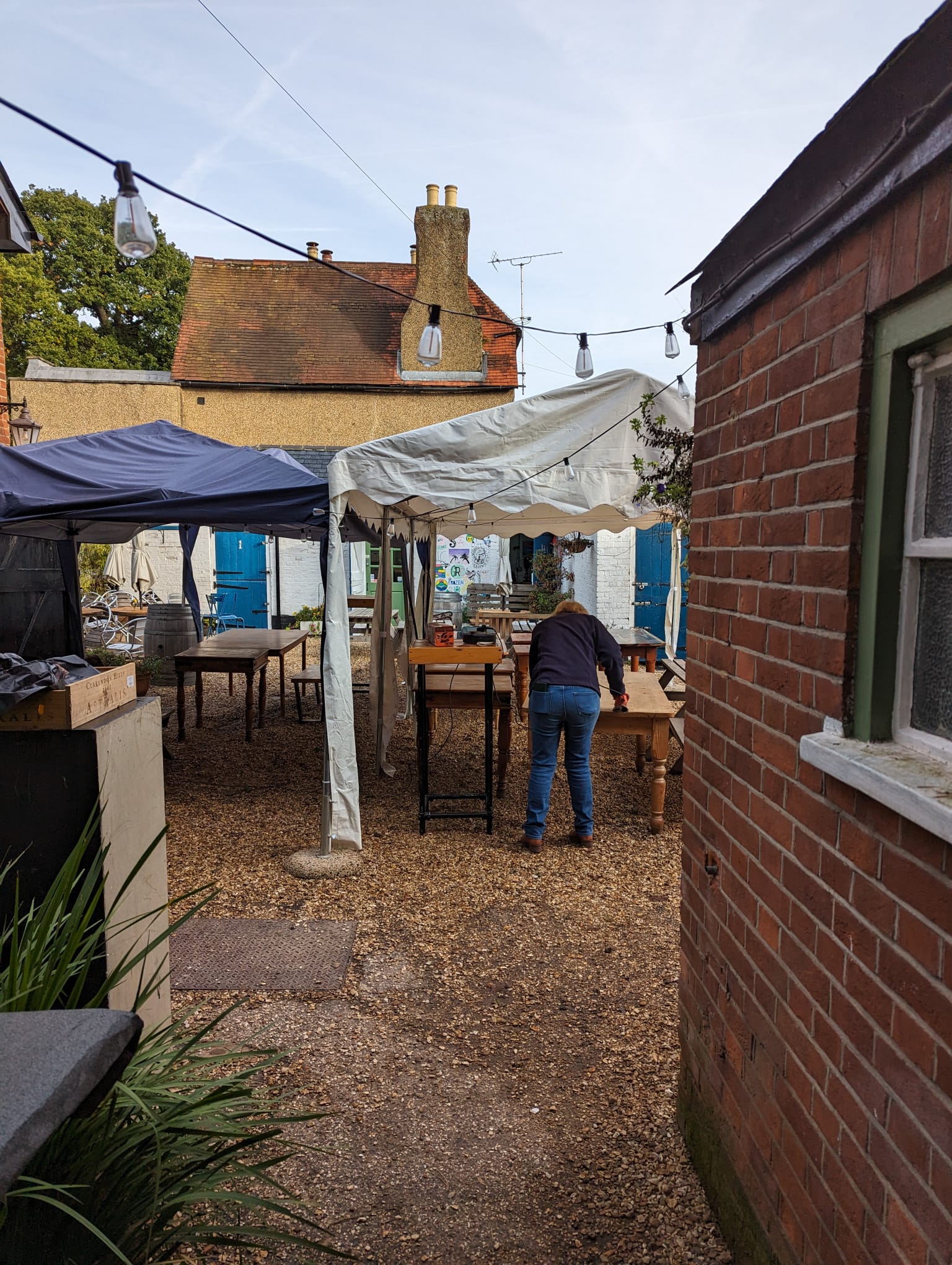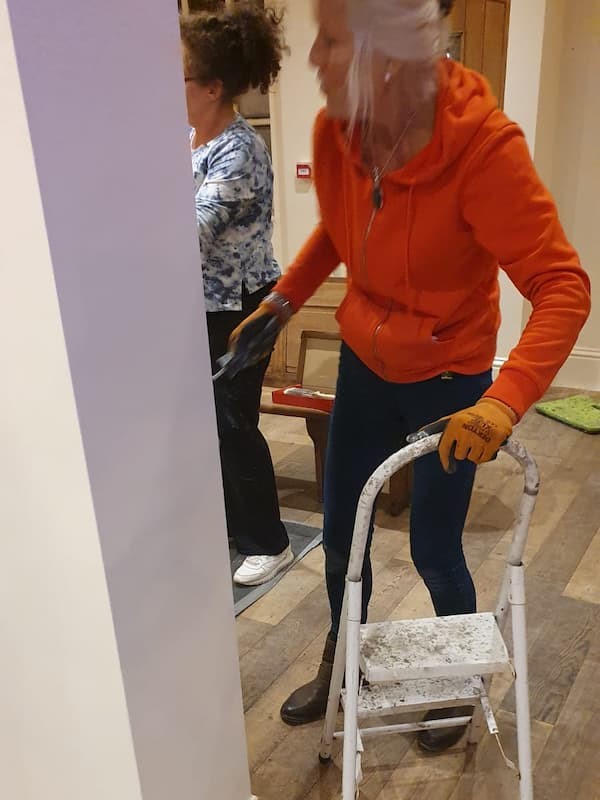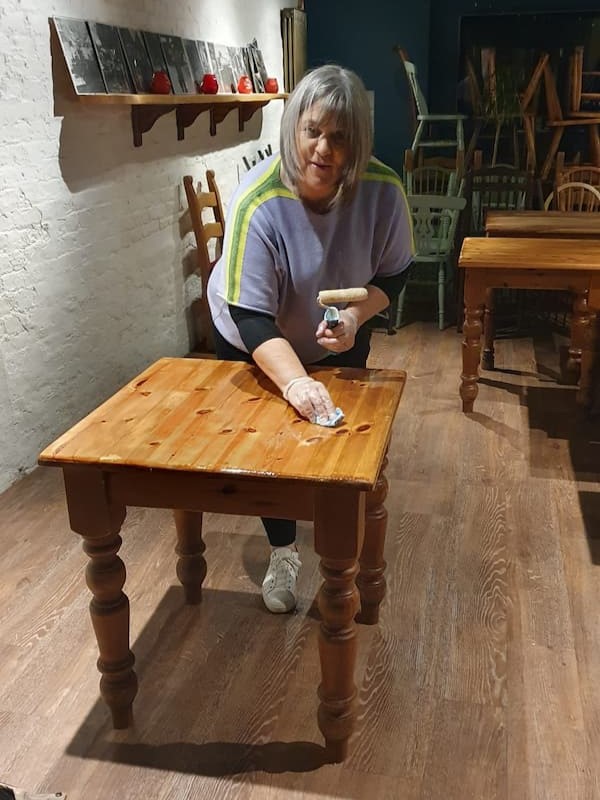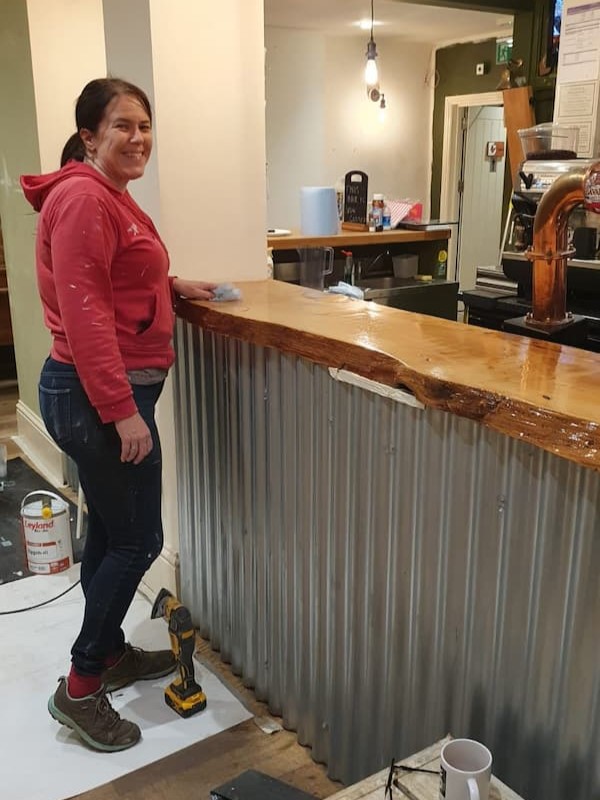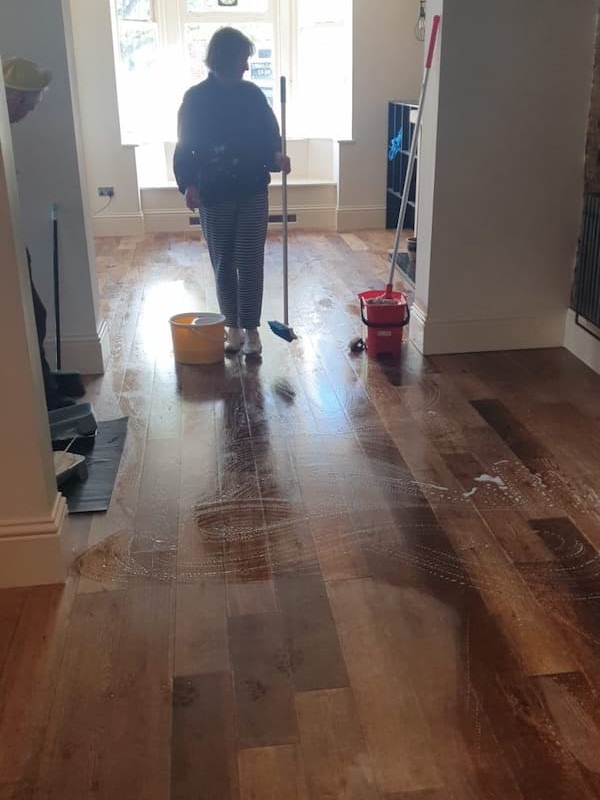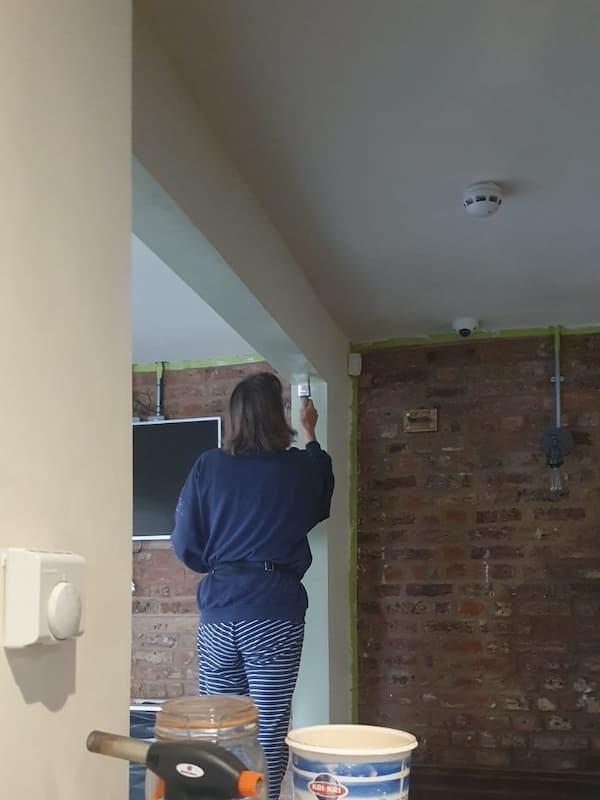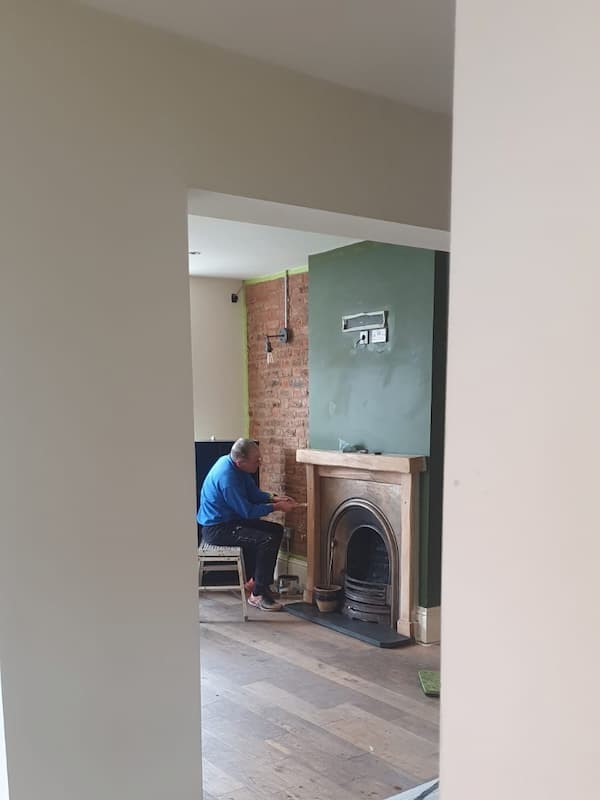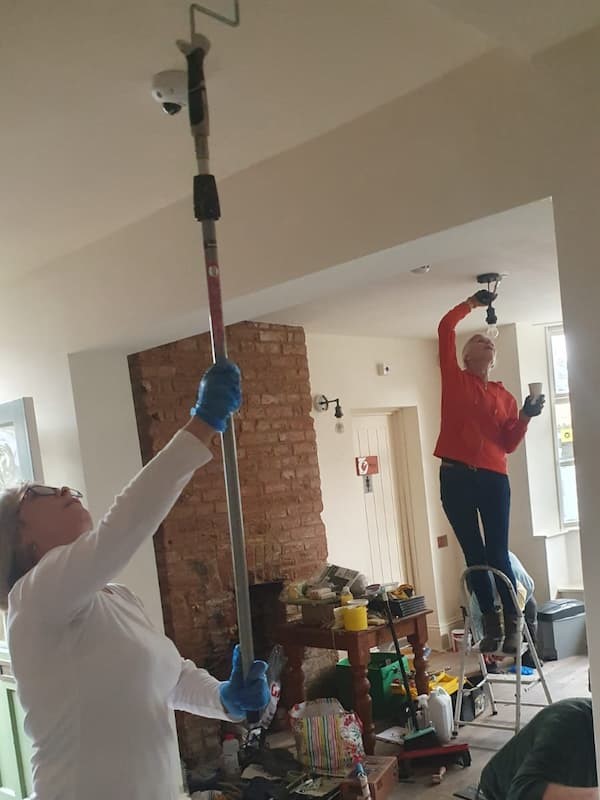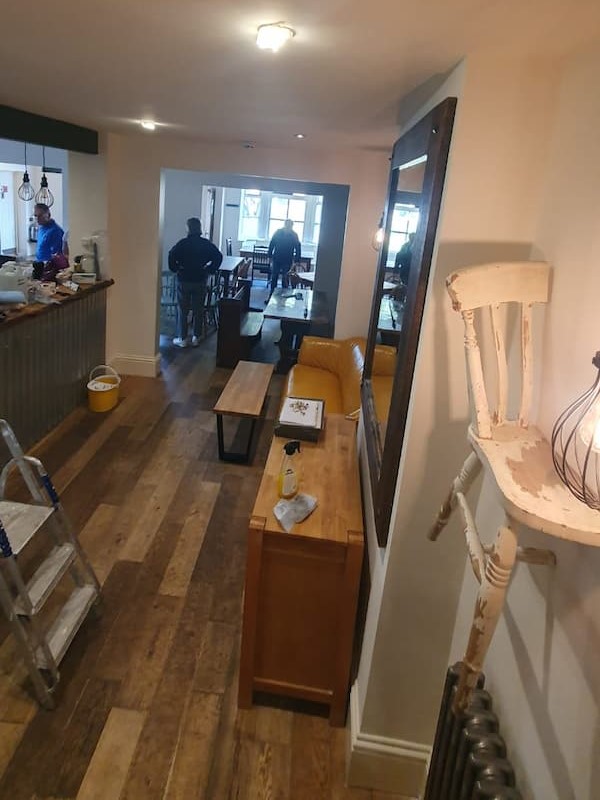 A big thank you from Micky for all who volunteered their time in our pub refurb this week (approx. 170 volunteer hours over 3 days). We have had a fresh coat of paint, a newly sanded and treated bar top, pristine tables that have been sanded back and recoated, a newly laid out Coach House for a more homely feel and a big declutter. Thanks to all the volunteers and The Friends of The Swan for funding the refurb.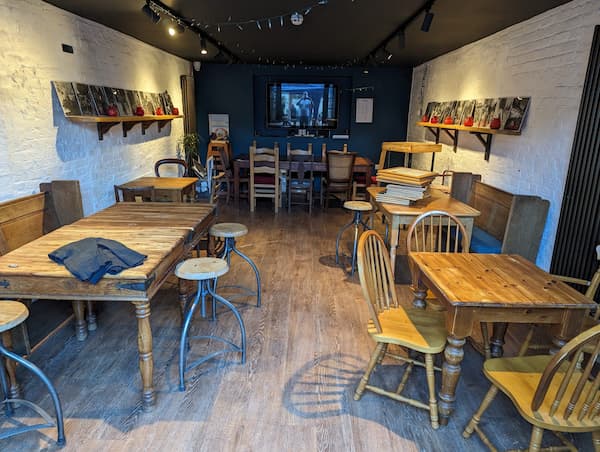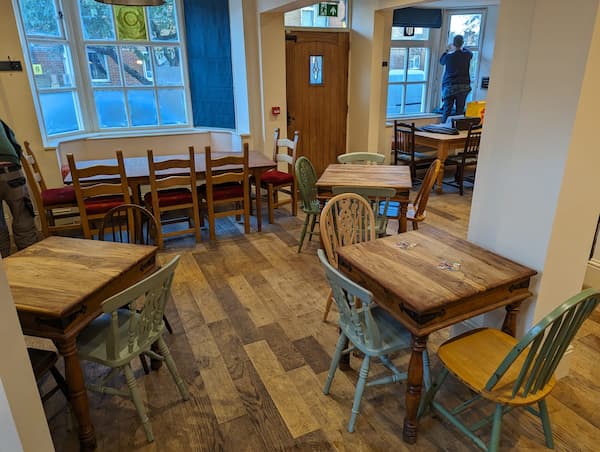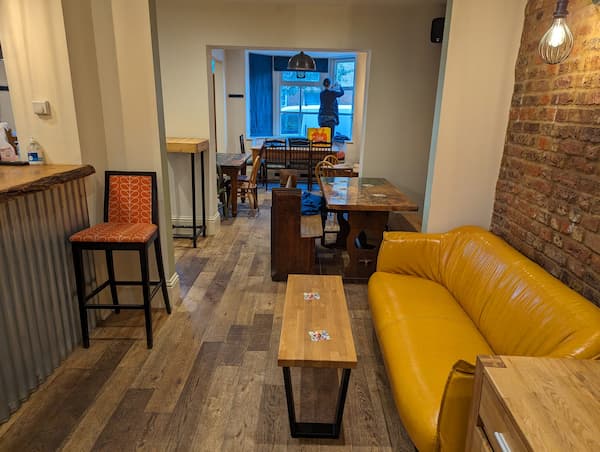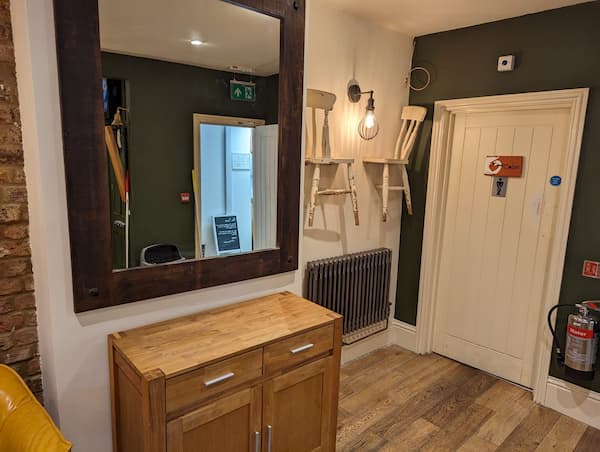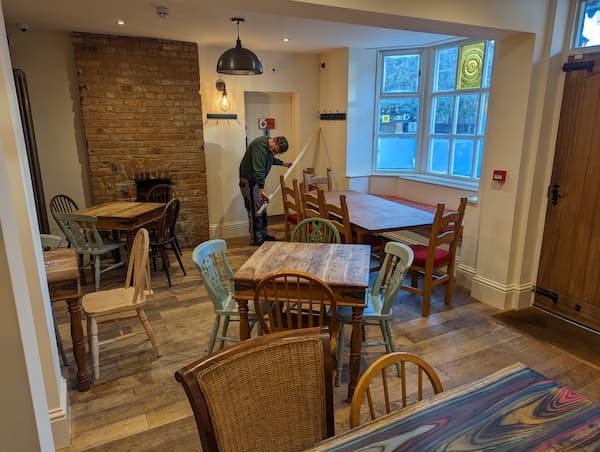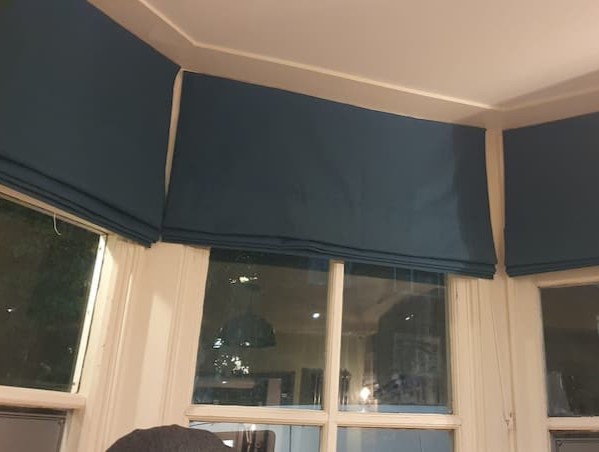 25th October: Quiz Night
Another challenging quiz saw the Armitage Clan as worthy winners of the main event and Meghan holder of the winning raffle ticket. By winning a packet of crisps she ensured that the cash jackpot rolls over to £140 at the next quiz on Wed 8 Nov.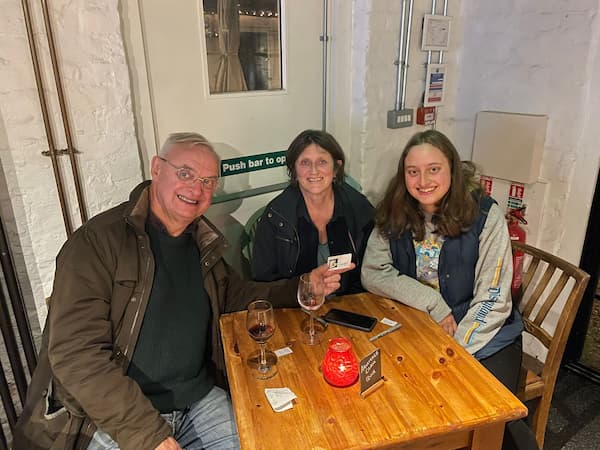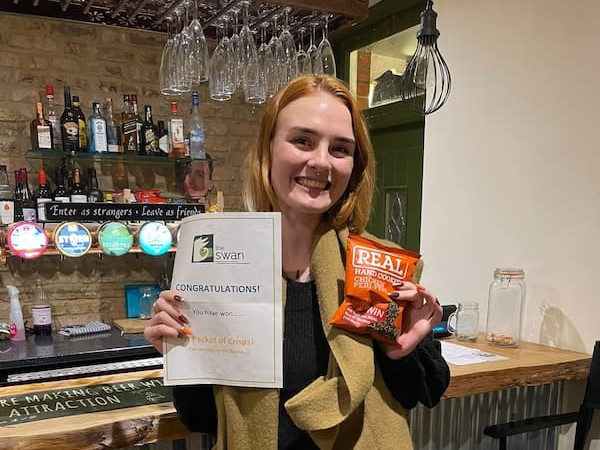 27th October: Coffee Morning
This month's charity coffee morning was the Royal British Legion Poppy Appeal. Many thanks to our bakers who provided an excellent range of cakes, and to Danielle from the bar for all of their help. It was another great success raising a lot of money for a very good cause.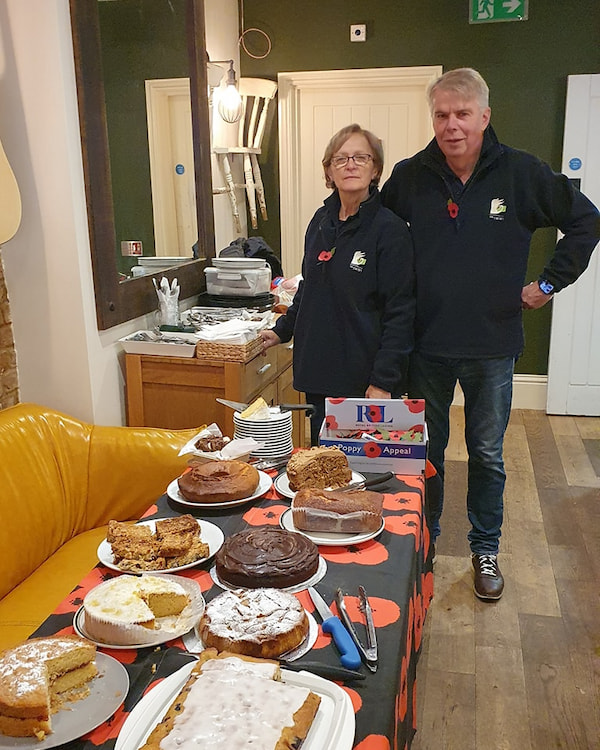 28th October: Windsor Cycle Hub
Another cracking day for the Windsor Cycle Hub. They had a Level 4 ride that went in search of a pot of gold near Bracknell, whilst back at The Swan they fixed loads of bikes and got people back on the road. Every Saturday if you are interested.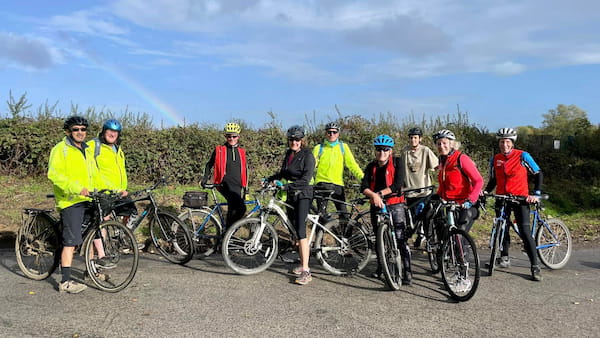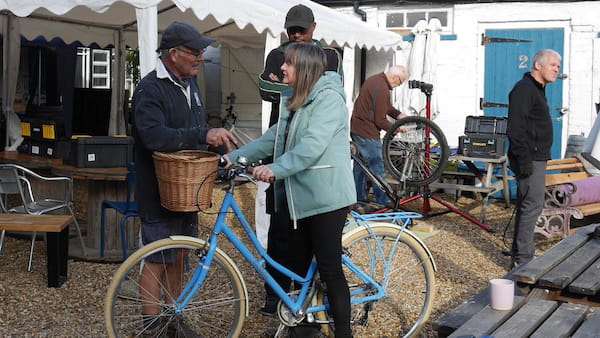 28th October: The Stitch Gang
The Stitch Gang are a lovel bunch of ladies who meet every fortnight on a Saturday afternoon to chat whilst working on their various projects - some knitting, some crocheting, some ... You get the idea. Coffees and Teas are the order of the day but nursed carefully so as not to spill on their works.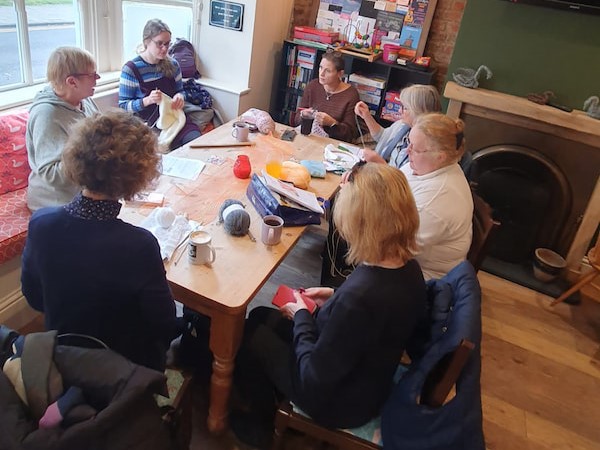 28th & 29th October: Halloween
Over the Halloween weekend customers were encouraged to come dressed up. On Saturday night we had a disco with DJ Micky at the deck and then on Sunday afternoon there was another appearance by the Windsor Ukulele Group. Brilliant!