Why not treat yourself to a Friday Feast from The Swan. Our local, award winning caterers Dublicious Food are on hand at the Swan to get your weekend off to a mouth watering start. And Dublicious are donating 10% of the price of all orders to The Swan. The new menu normally has THREE main options: meat, fish and a vegetarian option. Please place you order by midday Thursday (or until out of stock) for collection on Friday between 6 and 6.30pm. And only for collection at The Swan, you can order a single meal too.
Dublicious are taking a break due to the imminent arrival of a mini-Dublicious in the coming days. We hope that everything goes well and will post an update when we know more.
The Friday Feast will not disappoint. It's a fine way to support your local pub, one of our local businesses and contribute to your daily exercise!
How to Order
Here are the simple steps to a perfect Friday Feast ...
Go to the Dublicious website and make your order before midday on Thursday.
At the checkout, select "I'll pick it up myself" then click on "The Swan Collection".
On Friday, wander down to The Swan between 6 and 6.30pm where your meal will be waiting for you in The Courtyard.
Then take it home, warm it up in the oven for 20 mins and then settle down for a great night in.
Please note that:
orders will be taken until midday Thursday or until out of stock.
meals contains allergens, see the Dublicious website for details.
please always make us aware of any allergen information or dietary requirement.
for collection from The Swan only, you can now buy a single meal.
you can order two meat dishes, or two vegetarian dishes, or a combo (one of each).
to be consumed on or before the Sunday of the delivery weekend.
all meals should be stored in the fridge at 5°C or under; freezable.
all hot elements are best cooked in the oven for 20-25 mins (or can be microwaved for 4-5 mins).
food is delivered in sugarcane pulp packaging that is oven, microwave and freezer safe and are 100% compostable.
Collection
Unless it is raining, collection will normally be in The Courtyard or at The Gates. Chris from Dublcious will be there and personally handing out the pre-ordered meals. Please feel free to ask him any questions or to provide him with feedback. He looks forward to meeting you!
Also Available
And there is more than the Friday Feast available to you! There is also an excellent selection of essentials that can bought too, have a quick look at the "Bakery Favourites" and "Deli and Store Cupboard" below. Why not get some Scotch Eggs or Sausage Rolls to munch on at the bar or whilst walking home? An excellent companion to keep the hunger pangs at bay before dinner.
Also available are Dove gluten free flour and organic strong white bread flour. Dublicious have teamed up with an award winning bakery, so each Friday they can deliver amazing breads and breakfast treats including incredible sourdoughs and almond croissants. Simply why not?
And new for June, 'Chilled by Dublicious Food': prepared meals for your freezer for an easy, delicious main dish to have on hand at anytime. Examples are: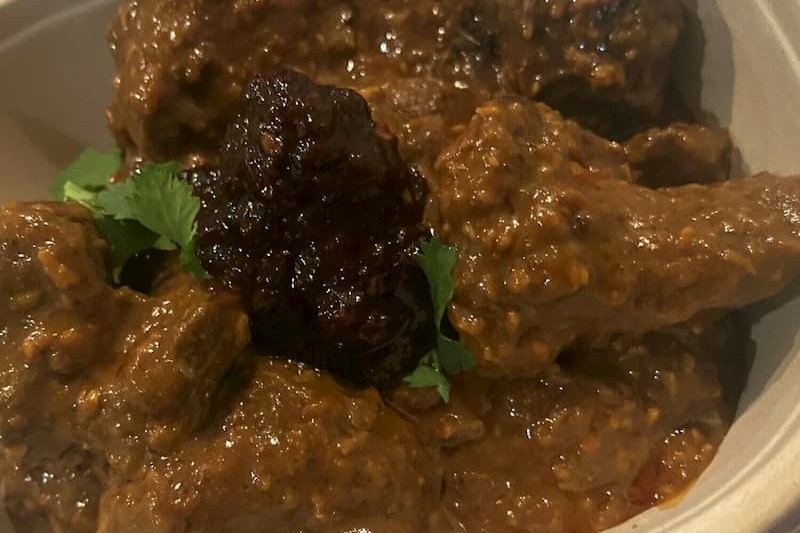 Rendang Curry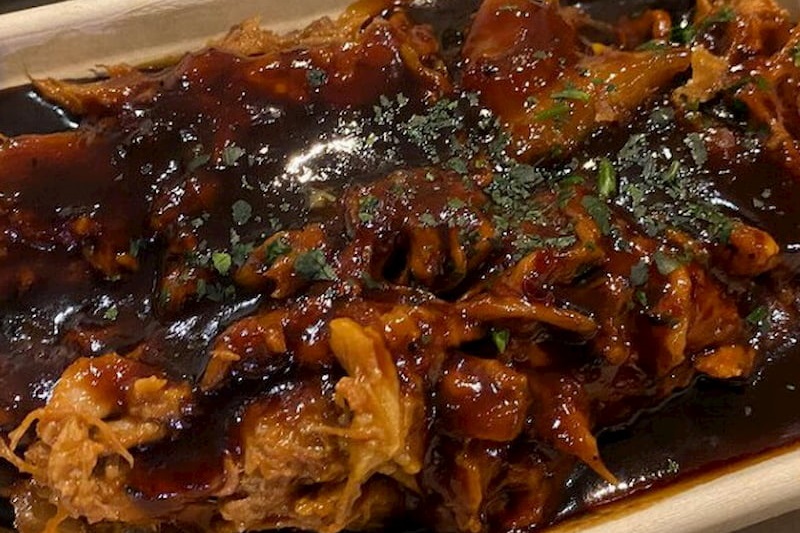 Tennessee Pulled Pork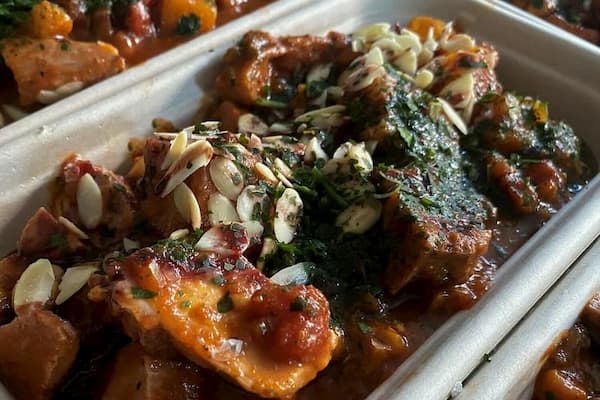 Moroccan Lamb Tangine
NEW: 7-Bean Chilli, award winning Mince Pies, ChilliBeef Lasagna and also Black Lentil Dal
For any of these, go to the Dublicious website