SwanFest Day 1
Kids activities have proven to be popular as SwanFest starts. Face painting, crafts amd bursting balloons are amongst favourites. There is plenty to do over the three days including Micky in the Stocks, a treasure hunt, a family bike ride, and much more!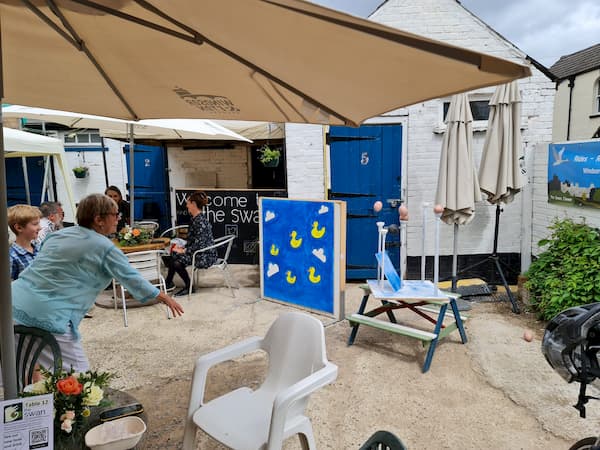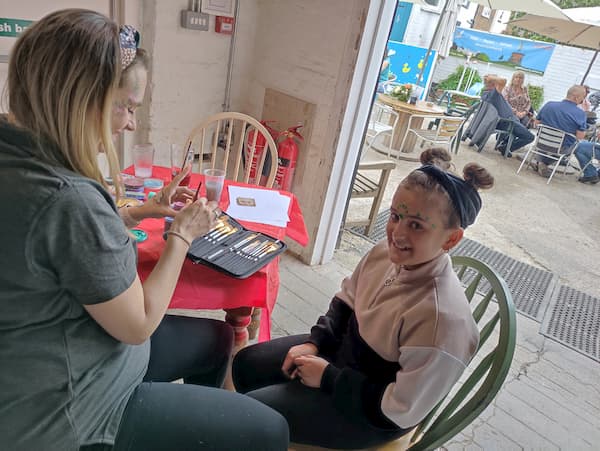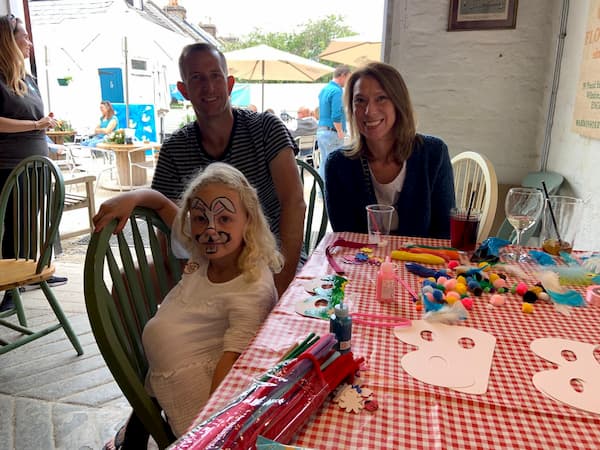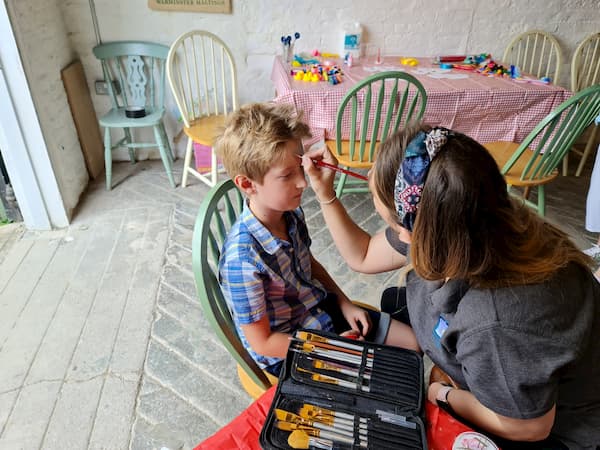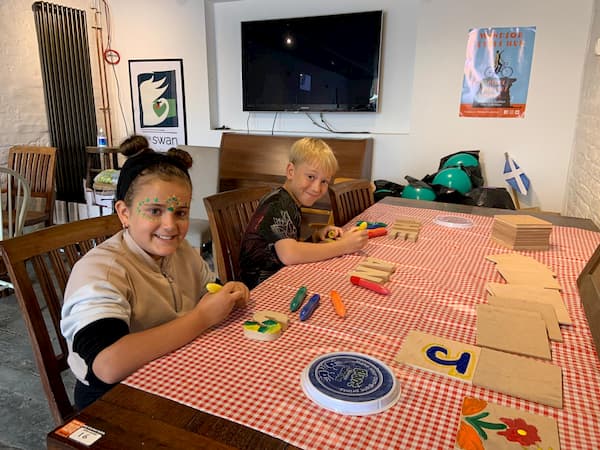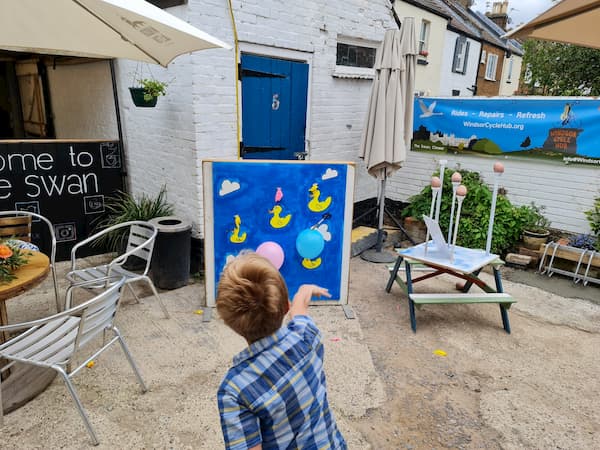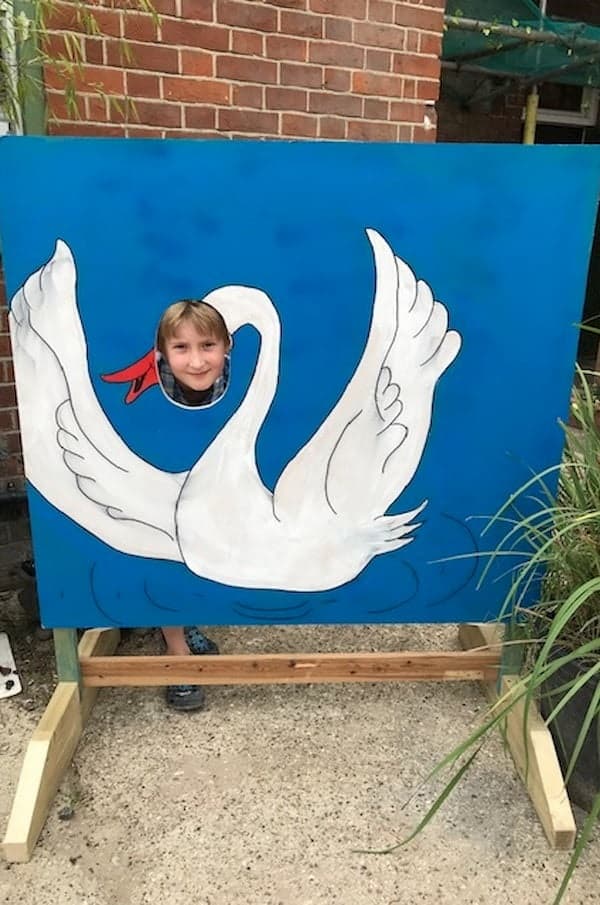 The pub was busy, both outside an in. The guest beers went down a storm and it was one of the best days for our BBQ.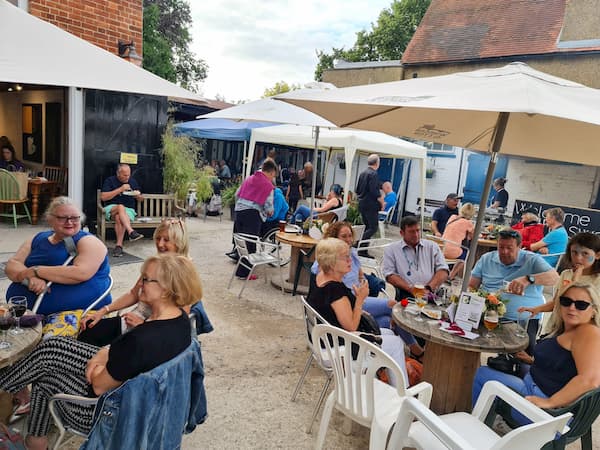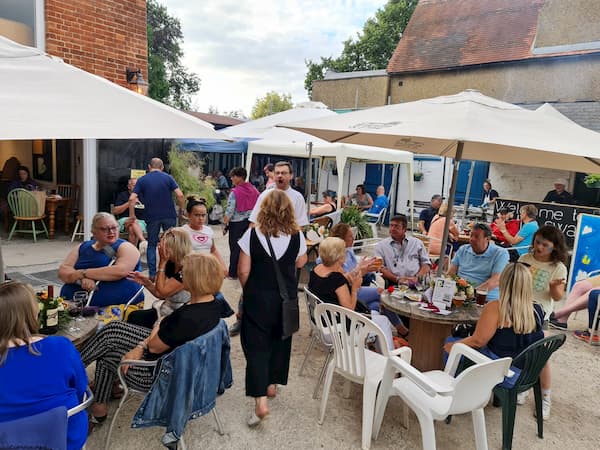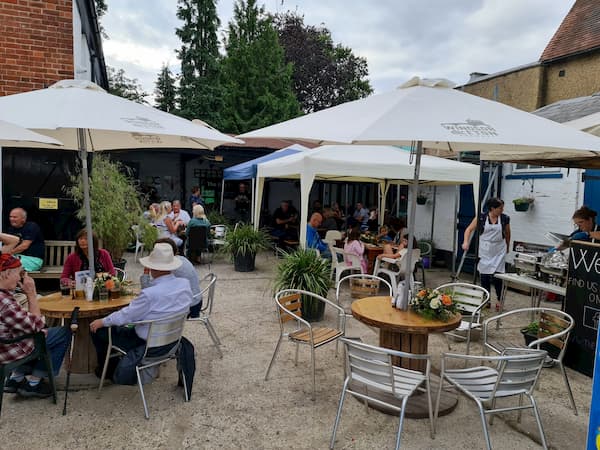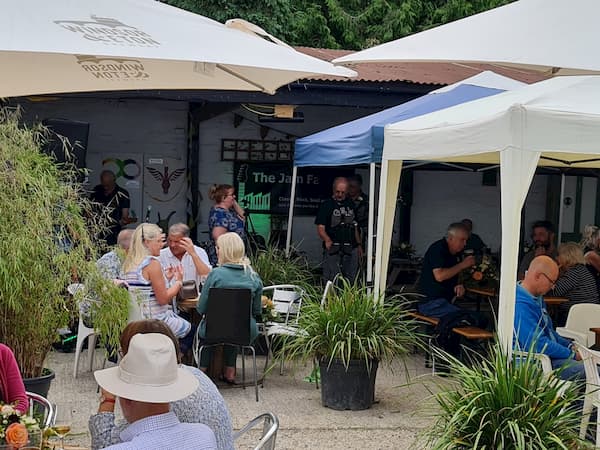 Our band for the evening - The Jam Factory - had people not only singing along, but also up and dancing. They were excellent and well worth seeking out.