Renovation Diary: April 2023
Week 14/23: 7th April
The covered are bar floor has been laid ready for Easter Sunday to welcome James Brown. 12hrs drying time and then we will re-assemble the bar for use; also add back in the external sink too.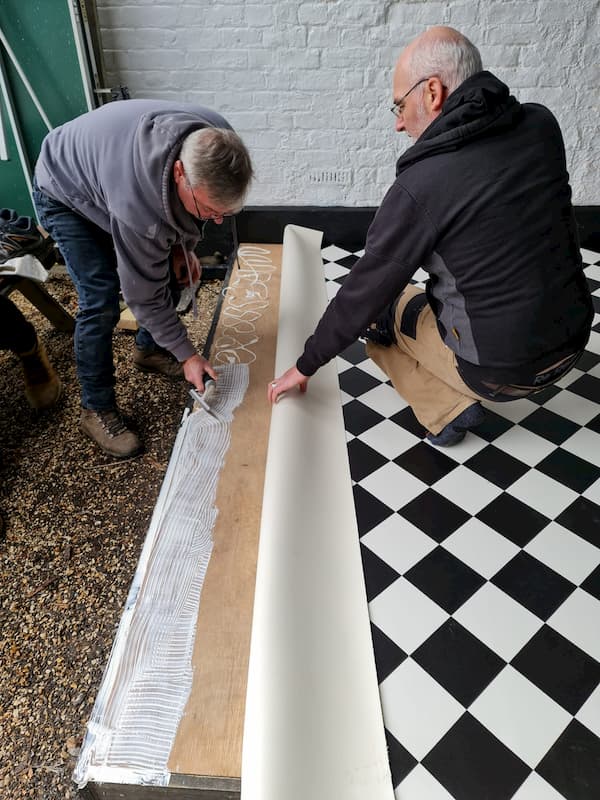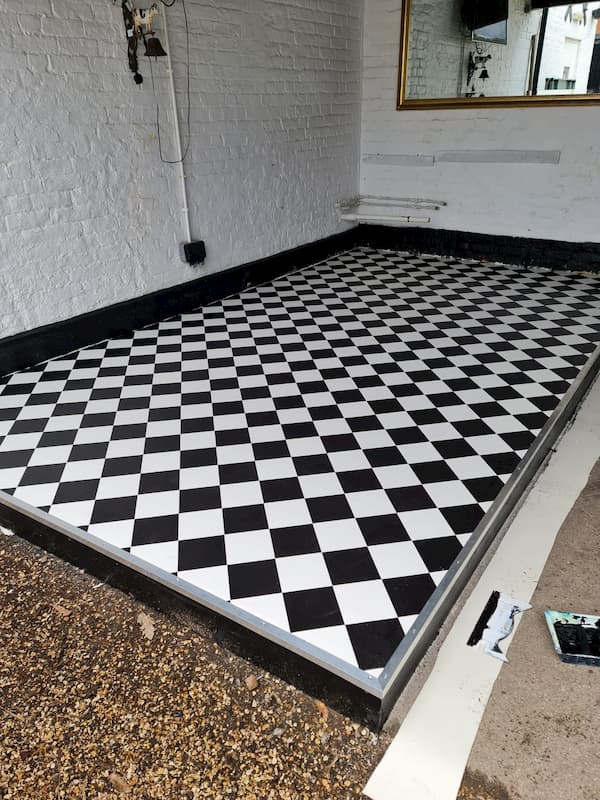 And the result the next day was ...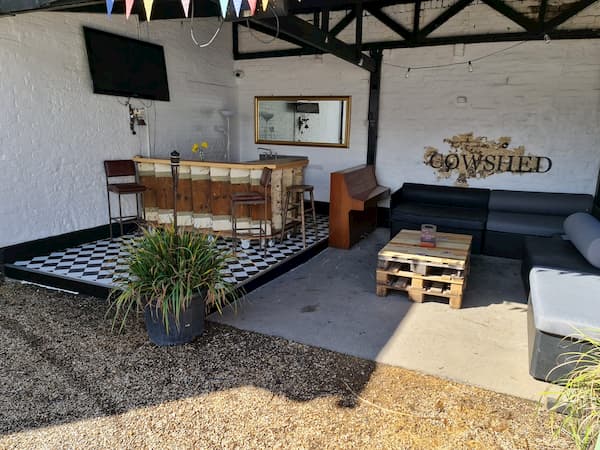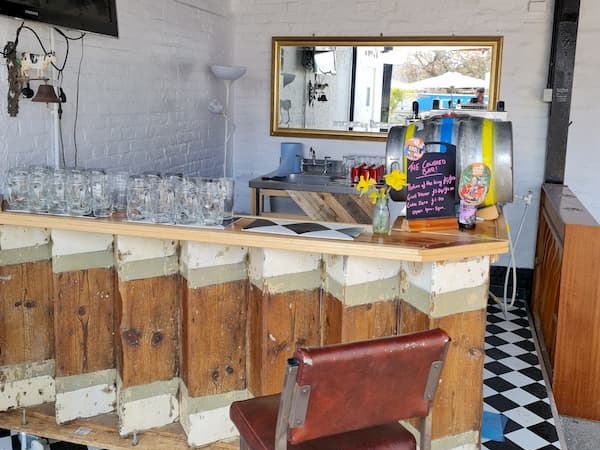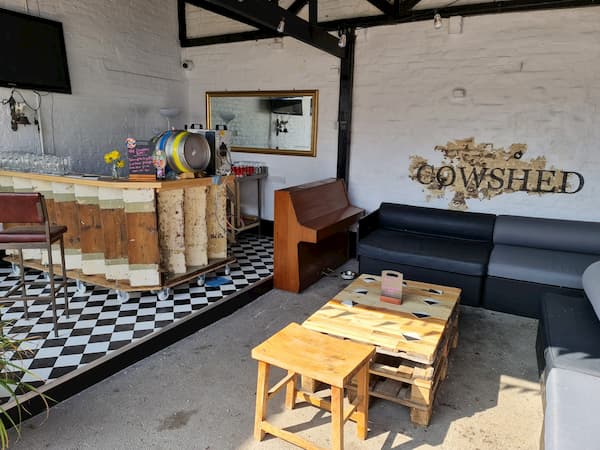 Week 16/23: 21st April
The Green Room College were back with a bang of the breaker this week as Steve took to digging a trench ready for the foundations of the brick wall in the cowshed to go in. So far the only treasures found have been some bits of pottery and an oyster shell! The Students also busied themselves with tidying the area and prepping the remaining walls to be painted. The second phase of Project Cowshed is certainly underway with the goal of making it inviting for the Coronation weekend.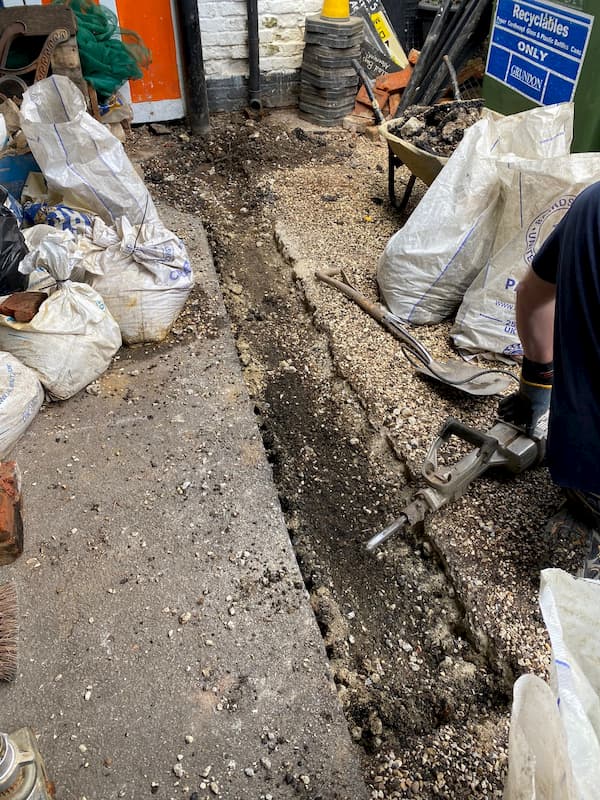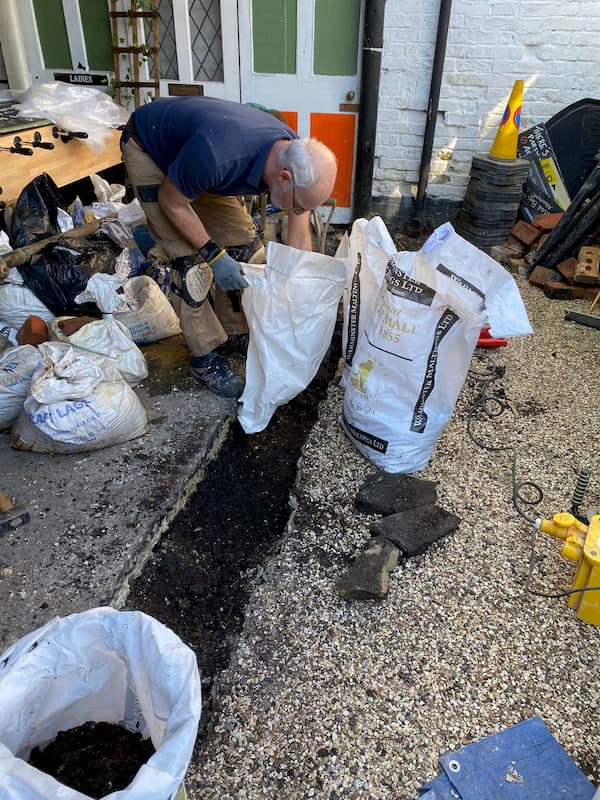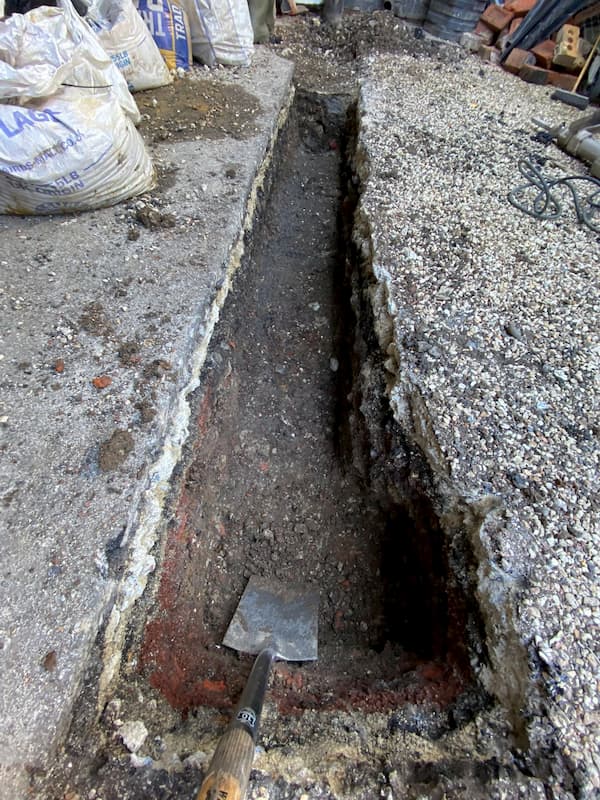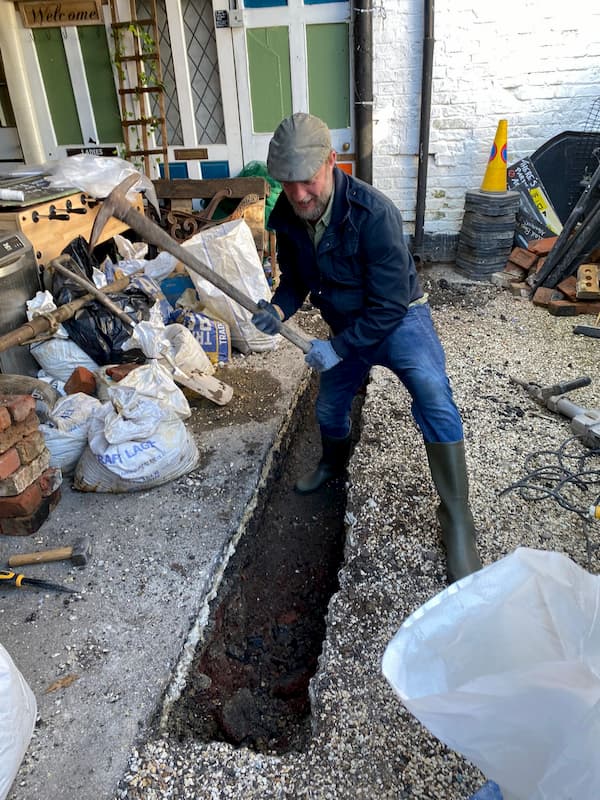 Week 17/23: 28th April
We had Lee Greenwood in this week joining the GRC practical sessions to teach the students some brick laying skills!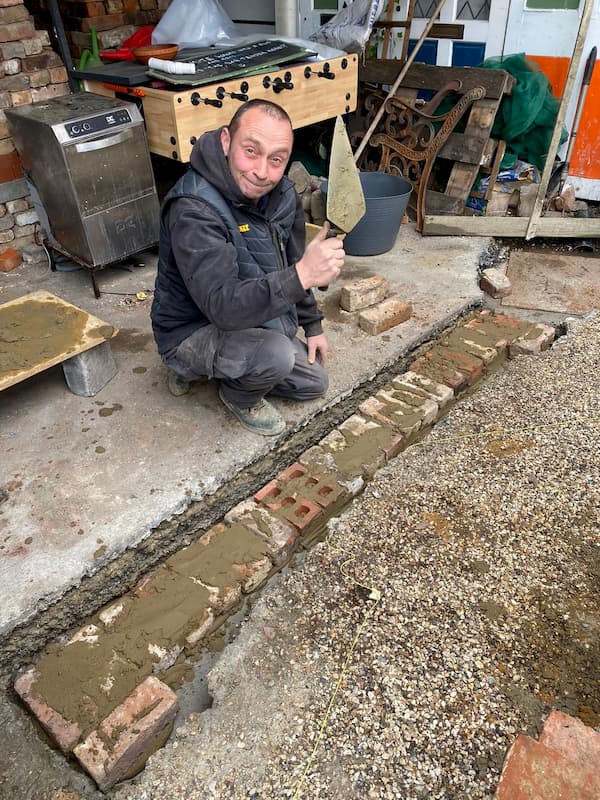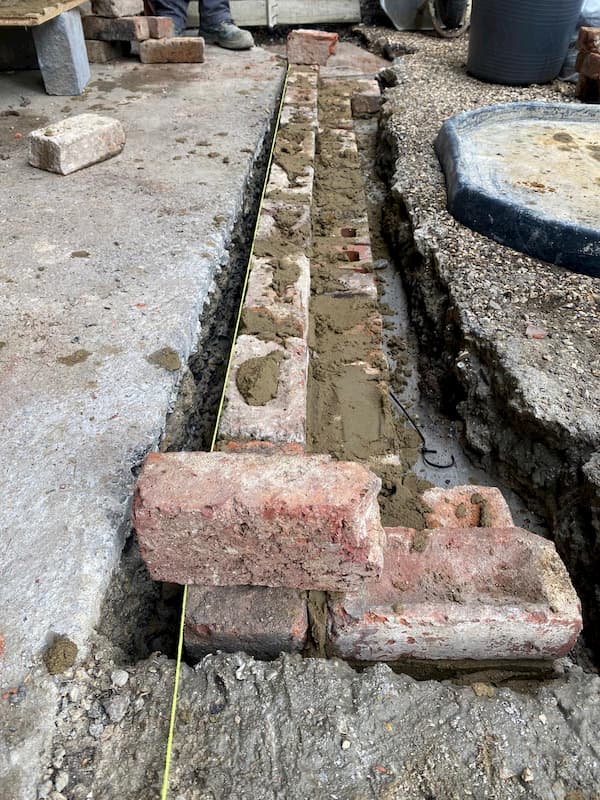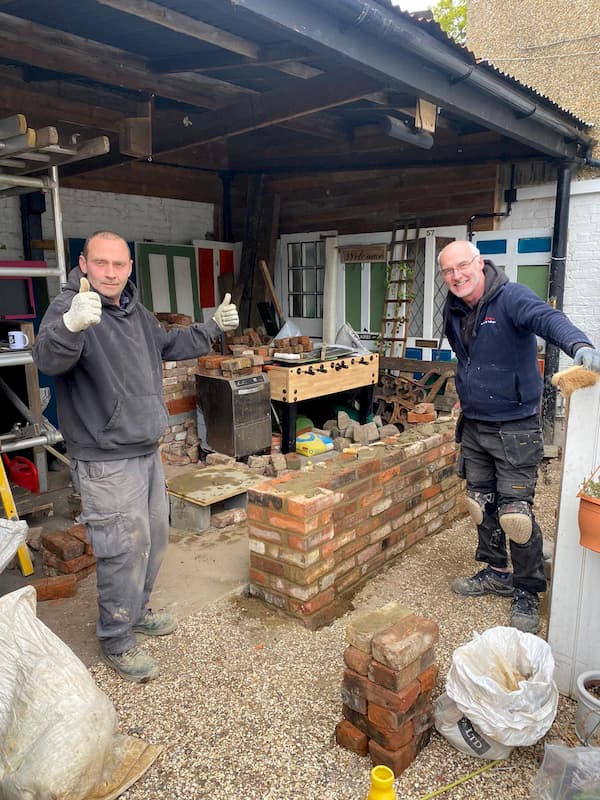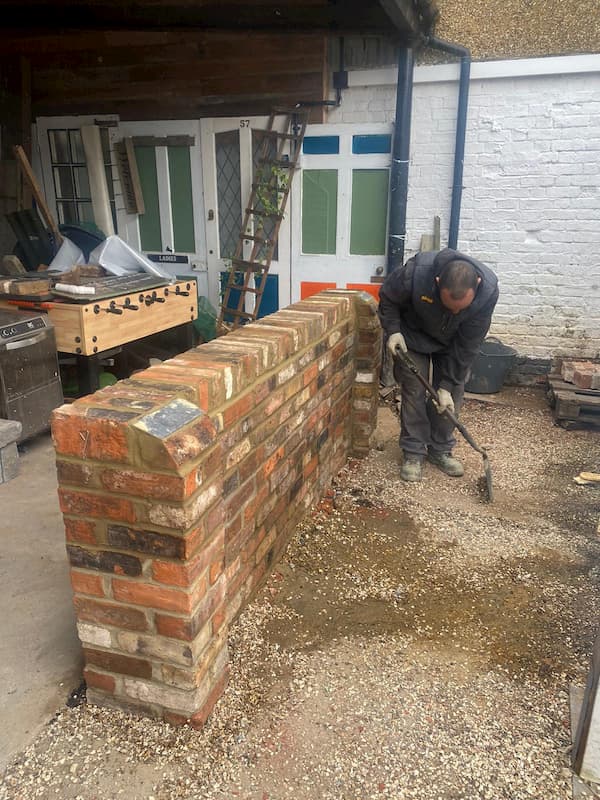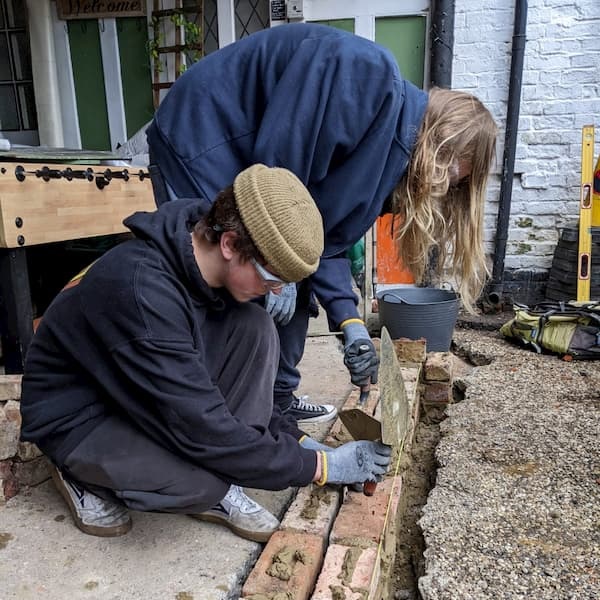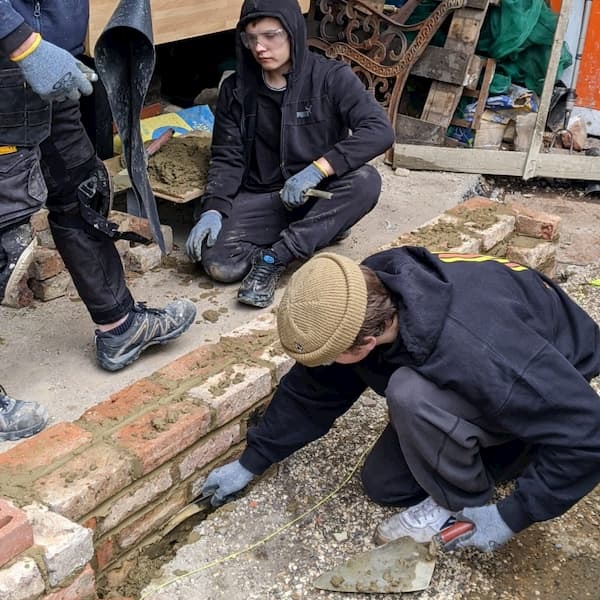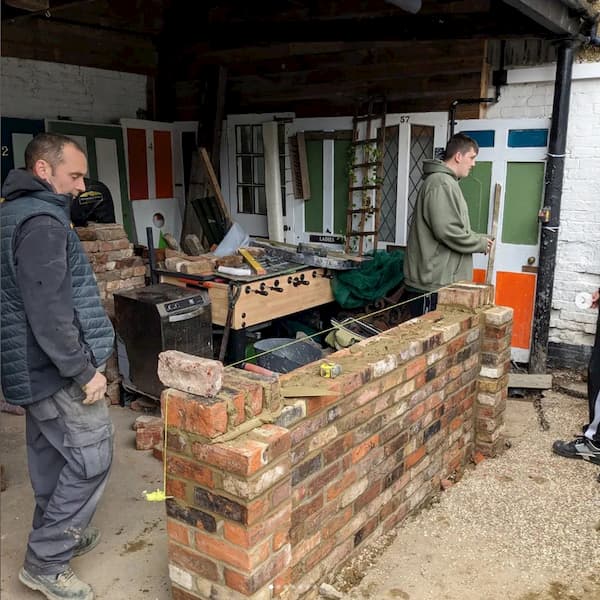 We're happy to say the waist height wall is now complete and looks beautiful with all the many colours of old red brick used from left overs from the pub. The writing is on the wall, as the pupils left their mark on their workmanship by engraving their name into a brick that they laid.
Some of the staff of the GRC gave it a go too, and young Micky too. See the concentration of their faces as they tackle bricklaying for the first time.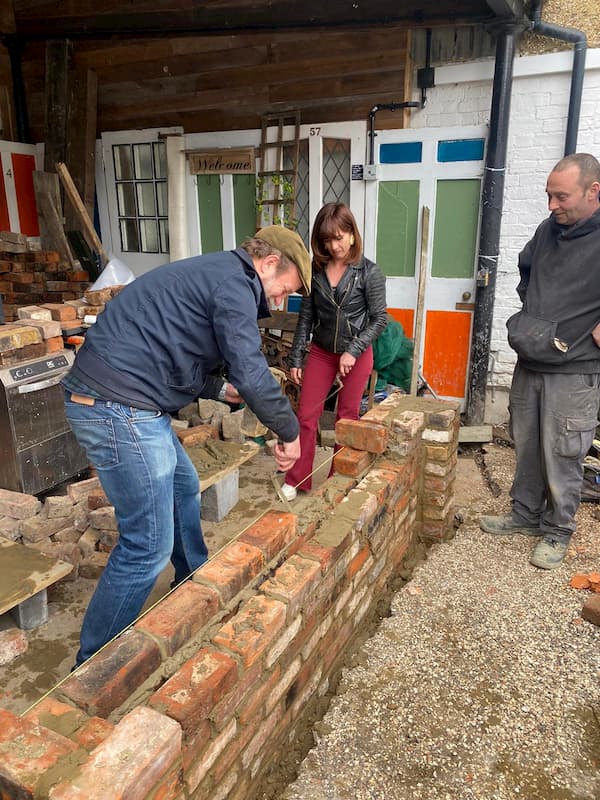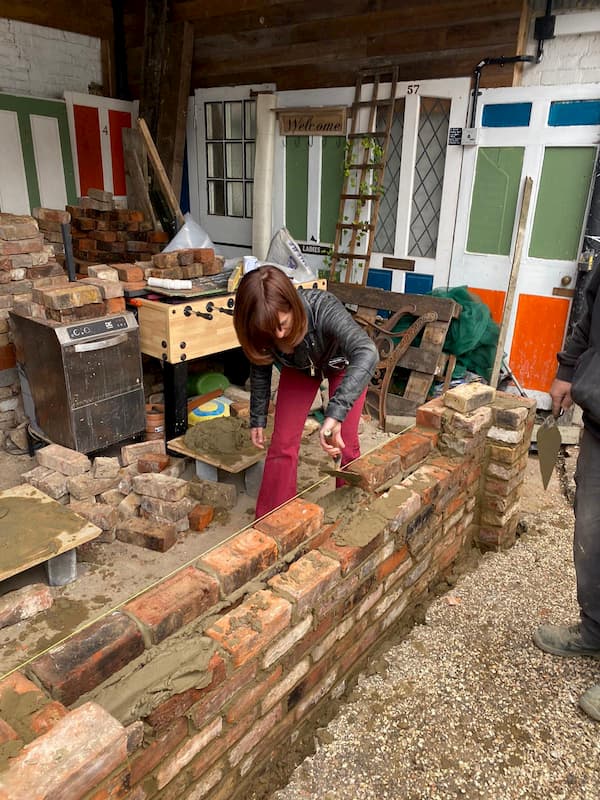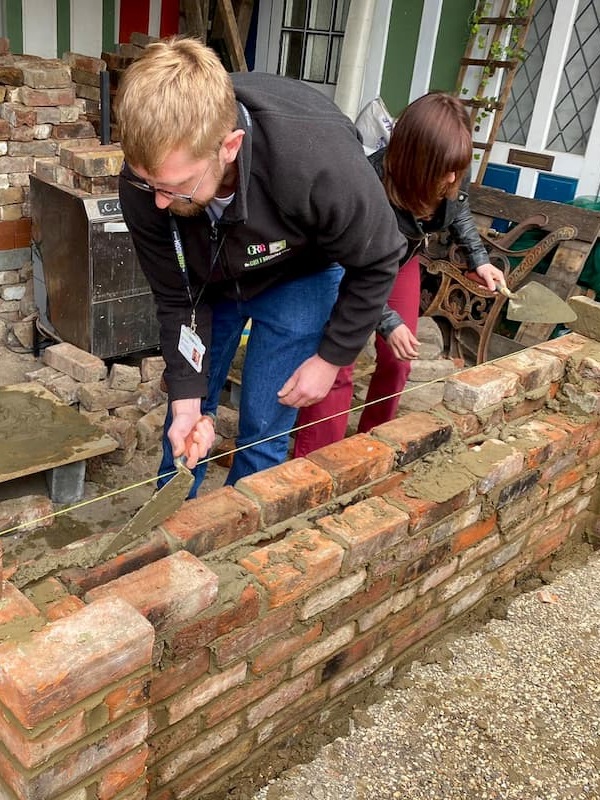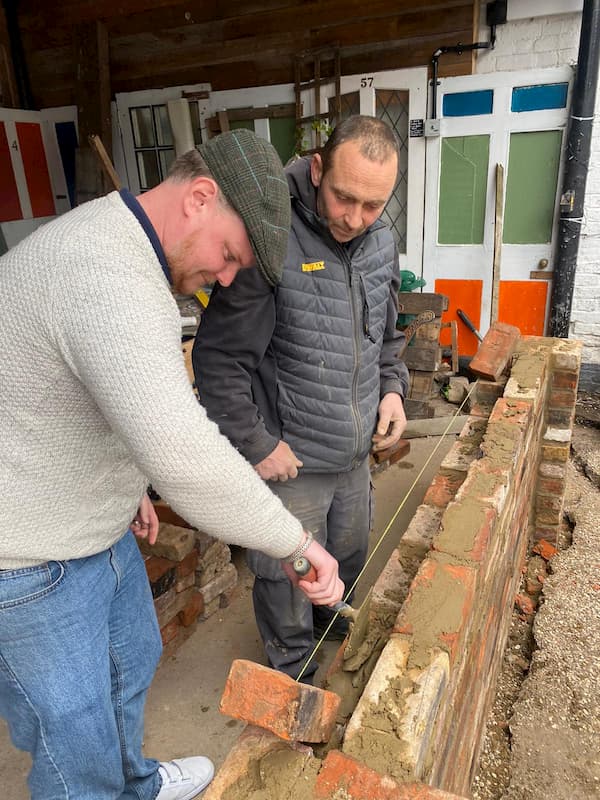 Other building activity in the week saw the return of Paul the roofer who has now finished the final repair on the last portion of roof above the backdoor.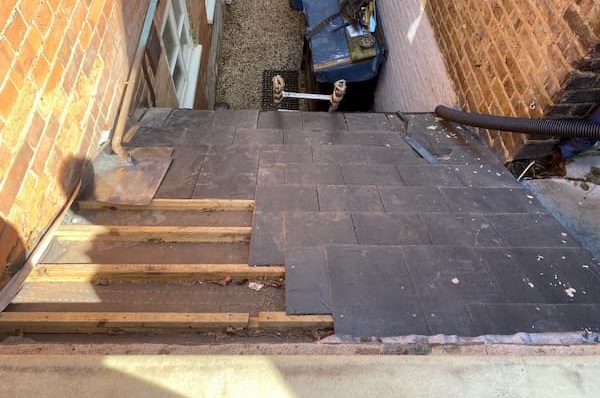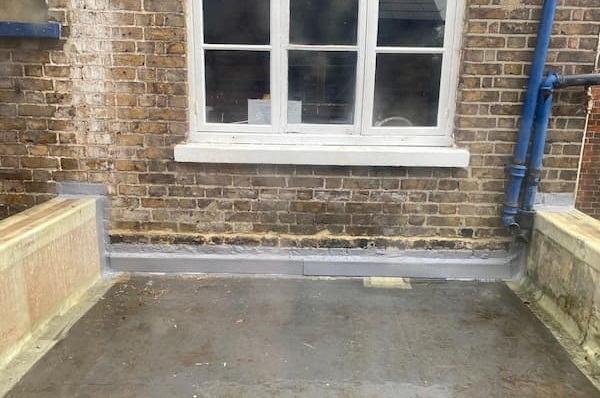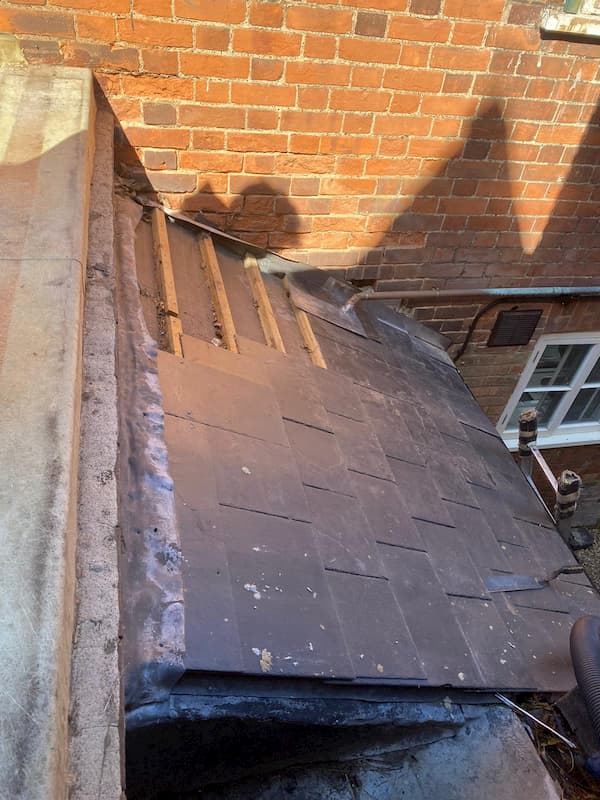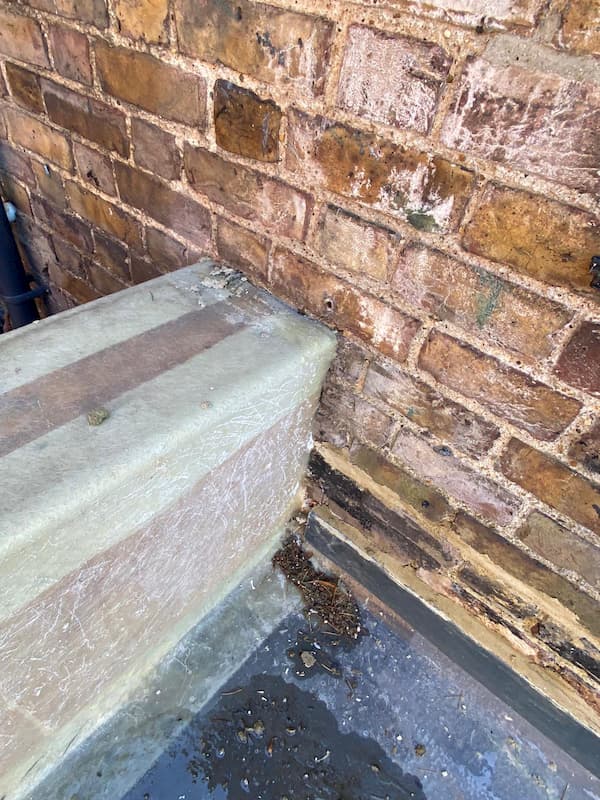 Next week will be concentrating on clearing out the other side of the cowshed in preparation for the coronation weekend.