Renovation Diary: February 2023
Week 5/2023: 3rd February, 2023
Our lovely roofer Paul was back in this week focusing on the area of roof above the ladies' loo and above the front bay window. The new lead-work looks beautiful.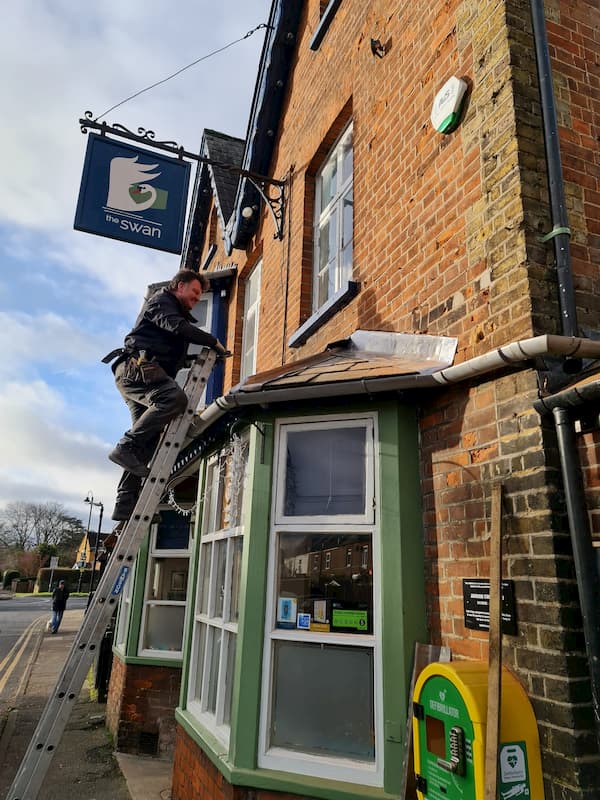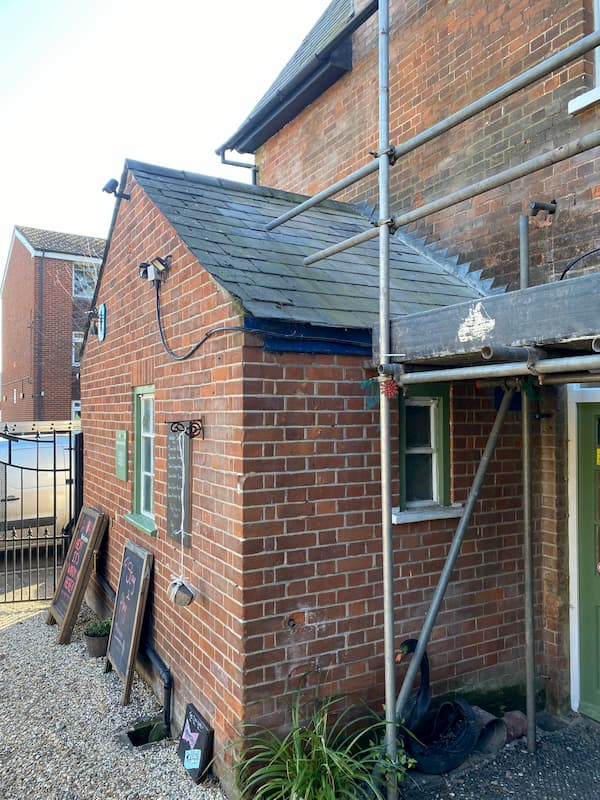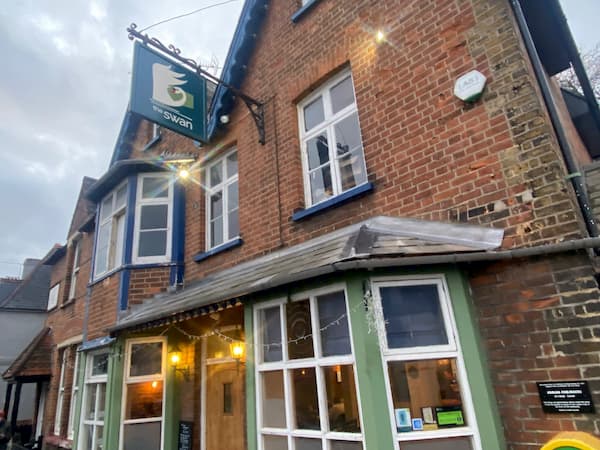 Meanwhile Warren was back in to remove another layer of scaffold. Strange to start seeing the bare wall - like shaving off a beard!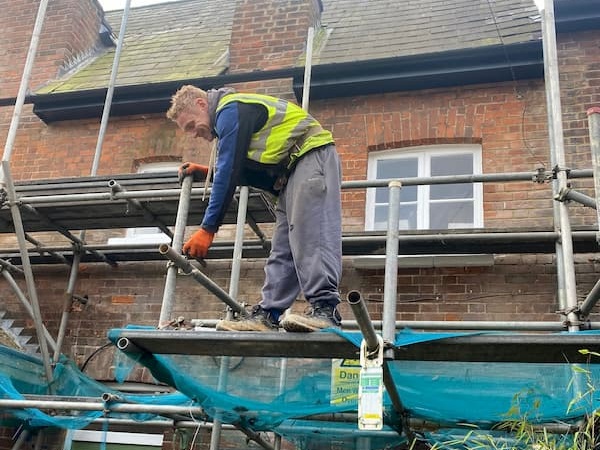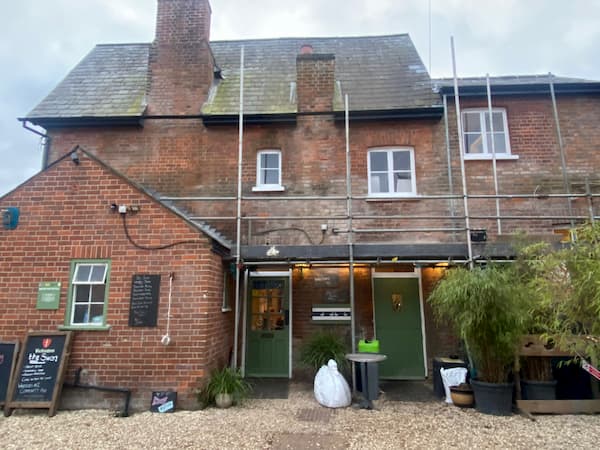 Week 6/2023: 10th February, 2023
It's been a busy week. On Wednesday our GRC students kicked off the first day of 'Project Cowshed' to improve the covered area in The Courtyard. Following on from the recent Swan Open Forum it was agreed that there should be some focus on the outside covered area to make it a clean, comfortable and inviting space. The students have been given a 'brief' by Micky and will be using their practical skills lessons to paint and improve the area using materials that have come from the pub.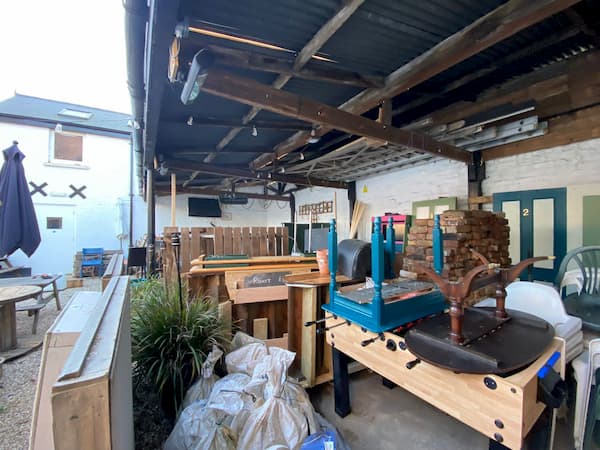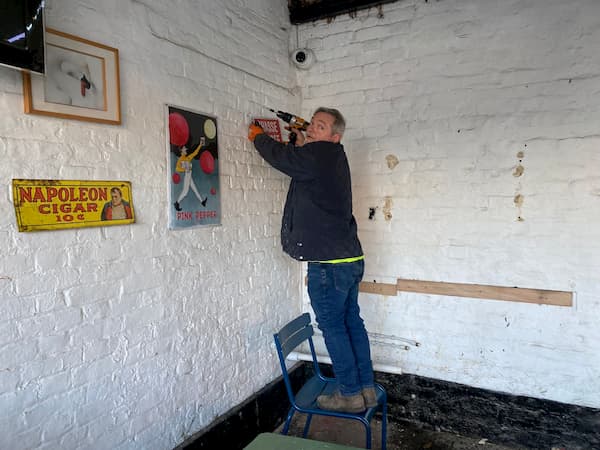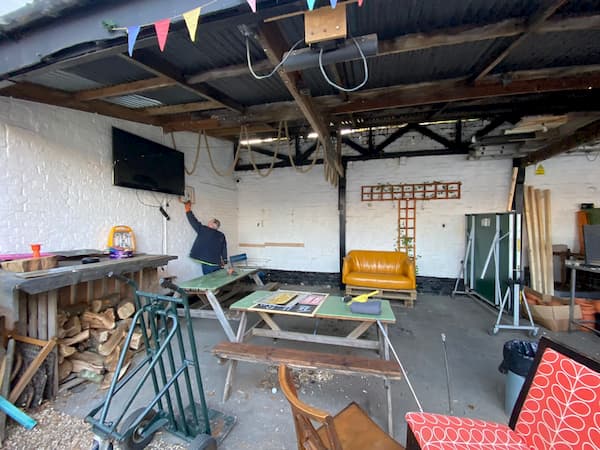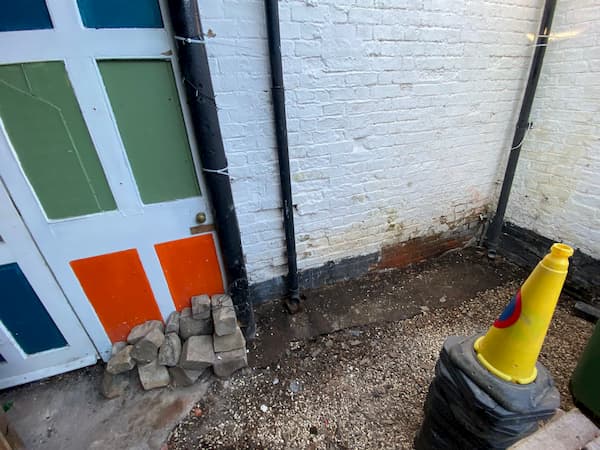 If there are any bricklayers out there who would be willing to donate their time to show them some skills please get in touch with the school office on 01753 915420.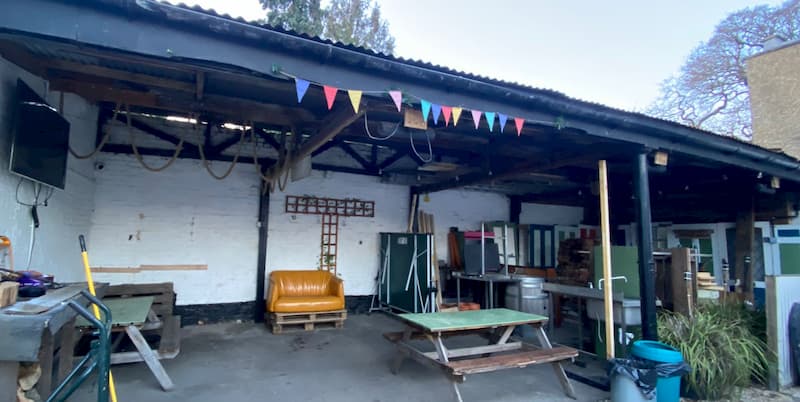 Week 7/2023: 17th February, 2023
One of our locals to the swan, Bill, has hand crafted a storage unit in stable 2 which will now be able to house all of our items to sell in the shop. This was put together in a staggering 3 hours. Thank you Bill for your wonderful and generous work.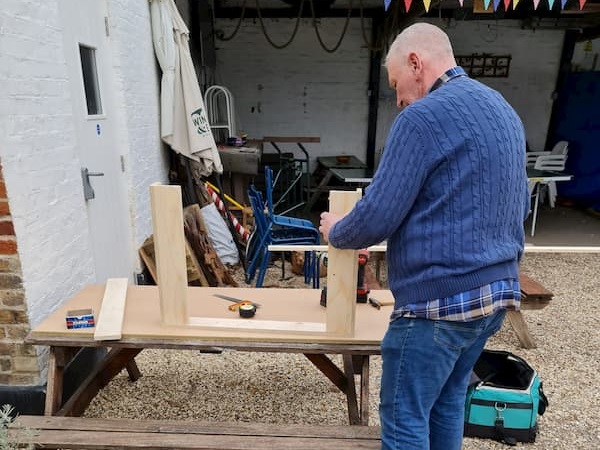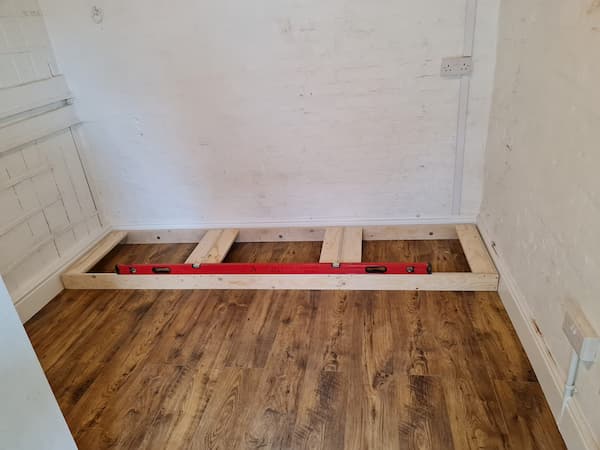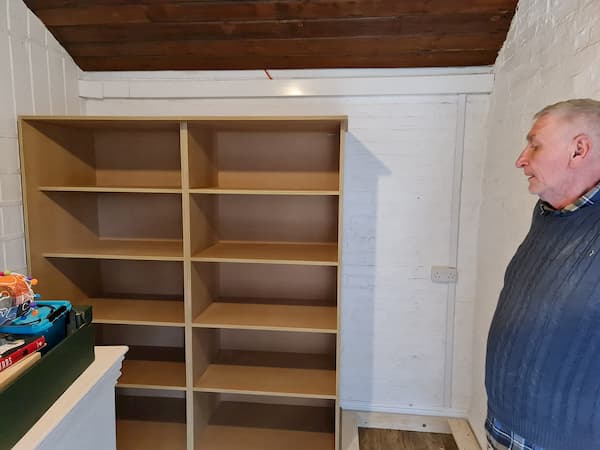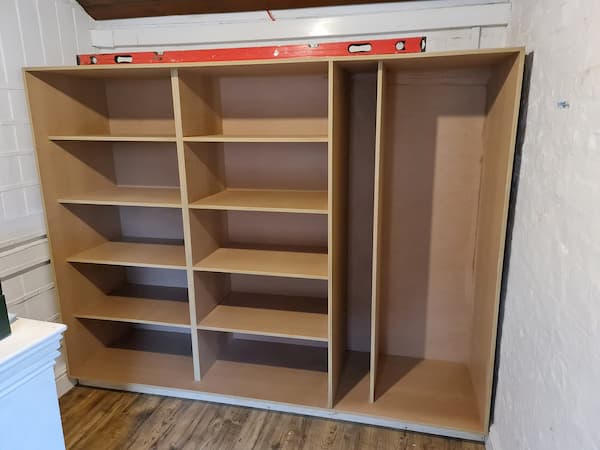 We have also had "It's a Steel" in to make our metal staircase more visible and sturdy with new treds, a second handrail and each step has a new individual piece of steel welding them in place for more longevity.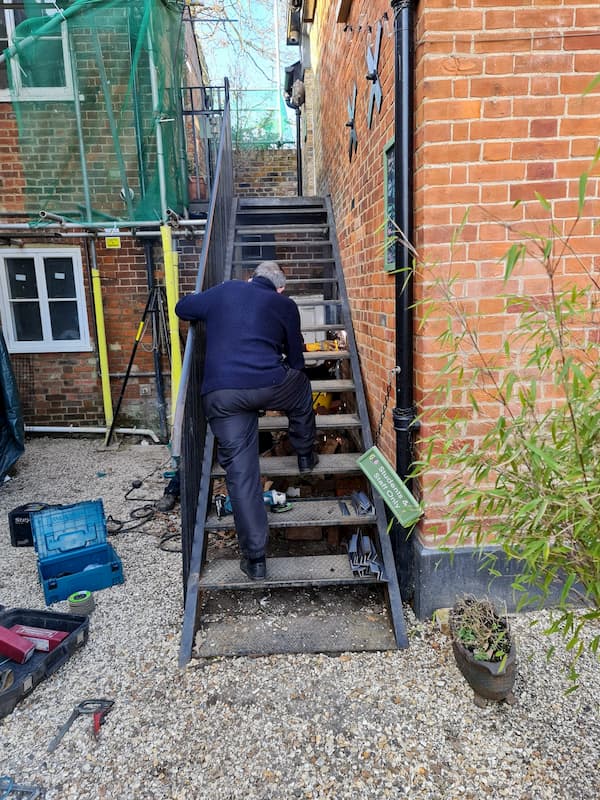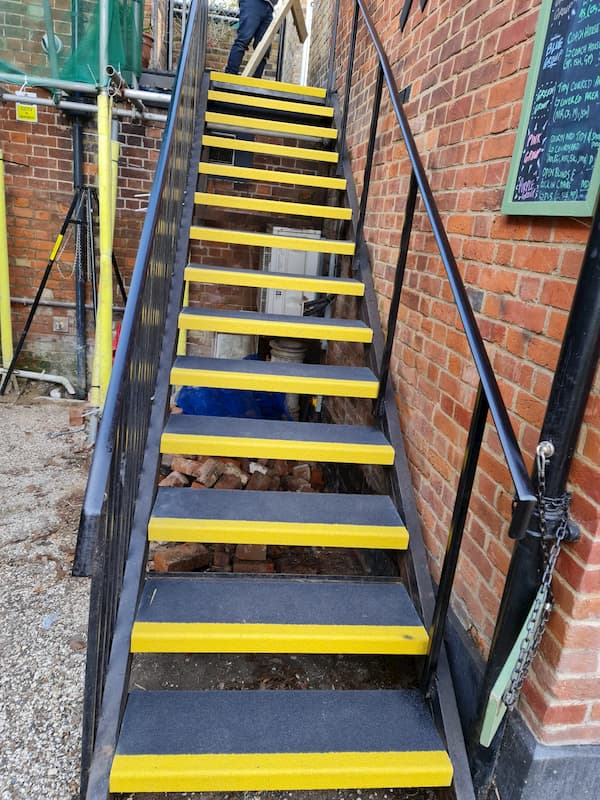 We reunited our weekday warriors too! In preparation for Pinical sound to insulate our extractor in the school house, Tony, Trevor and Glenn donned their tools and stripped back the 'rocket' ready for insulation.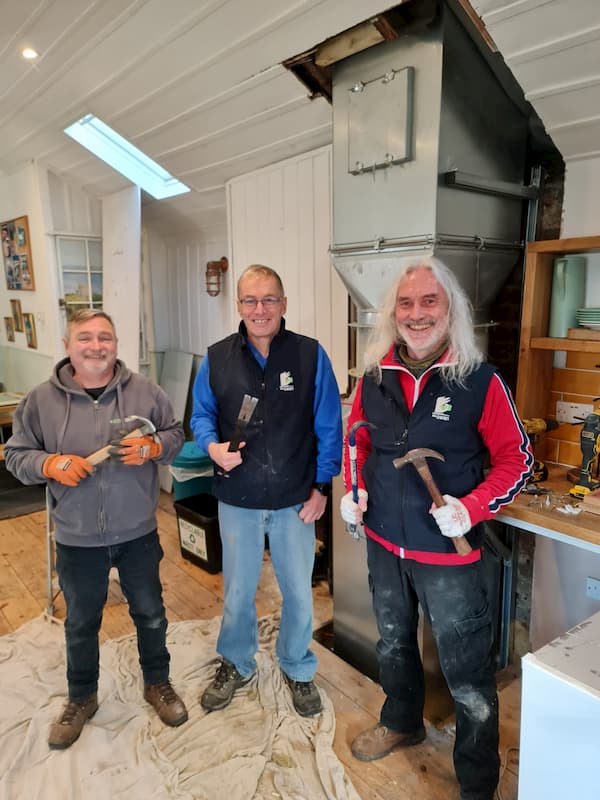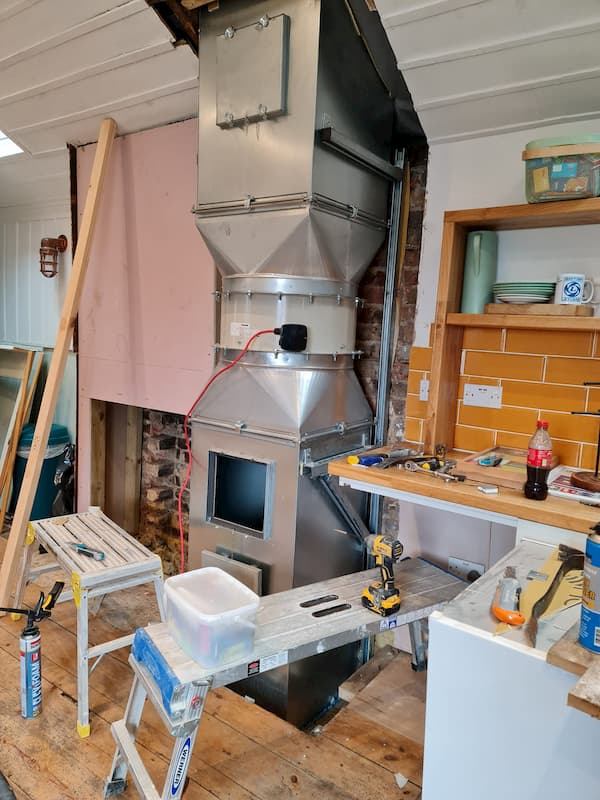 And finally... even more scaffolding has come down! Behind the building and down the side has now been removed. Fingers crossed the remaining scaffolding at the pub entrance will be down over the next week too. Three years of scaffolding to not alot left, nearly the end of an era!