We have some exciting events coming over the rest of the year, have a week peek at our Events Diary to learn more. Also you can read and see more about the recent AGM too.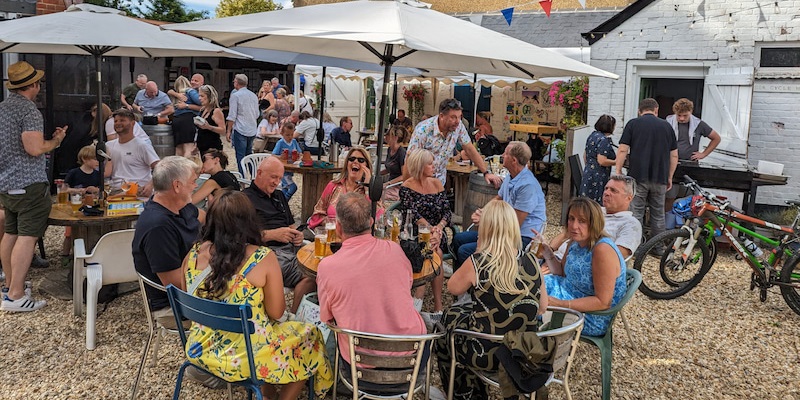 Welcome
The Swan has certainly changed a bit in the three centuries it has been open for business. It has seen many owners, customers and landlords all with their own story. Now it is owned by the community for the community offering an exciting range of drinks, food and events for all tastes.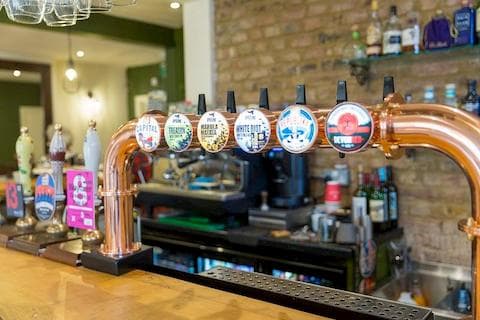 Drinking
We are thrilled to offer a range of award-winning beers together with a wide range of draft lagers, ciders & fine wines.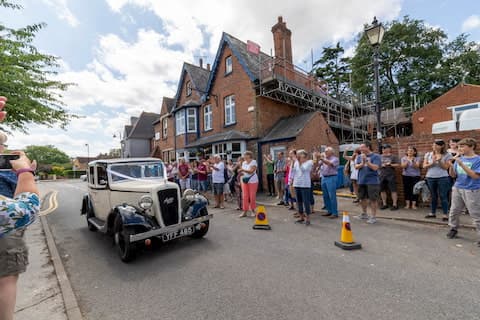 Events
We run regular and special events throughout the year for all tastes and for all ages. And you can organise your own too!.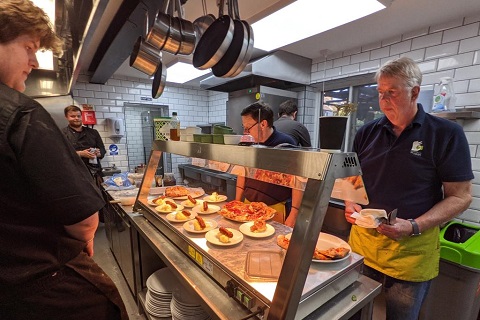 Eating
We offer a range of special Kitchen Takeovers, excellent pub grub during quizzes, and fantastic BBQs too.
A very warm welcome to The Swan in Clewer Village, Windsor. We are a winner of a Great British Pub Award in 2020 and are in the CAMRA "Good Beer Guide" every year since 2021. We are free of ties so regularly have guest beers from around the country augmenting our own excellent range of regular and award-winning beers from the local Windsor & Eton Brewery.
With over 200 local investors, The Swan is being painstakingly renovated to be the centre of our community. Our kitchen has re-opened and we offer great pub food at a reasonable price. Other facilities include places for events and even an IT Suite. In the future, we will have B&B facilities and workshops too. We are home uniquely to a sixth-form college and also the exciting Windsor Cycle Hub.
The Swan is unique not only in Windsor, but in the UK. But don't just take our word for it, please dive in and learn more about us. We look forward to seeing you in the future.
Come Visit Us
The Swan is an 18th century village local pub that can be found in the heart of Clewer Village. This is just a short walk from the beautiful town centre of Windsor. We are close to the Church of St Andrew, Clewer and the River Thames serving the local community of all ages, including families. We are also a rest stop for strollers, ramblers, hikers, dog walkers, and cyclists alike. We have indoor, outdoor, and covered seating to suit all needs. And we are known for our events such as live music, quizzes, Oktoberfest, and much more.
To find out more about our exact location, and our amenities, please visit our dedicated page via the following link. Also you can contact us via email or phone using the details at the foot of the page.
1 / 6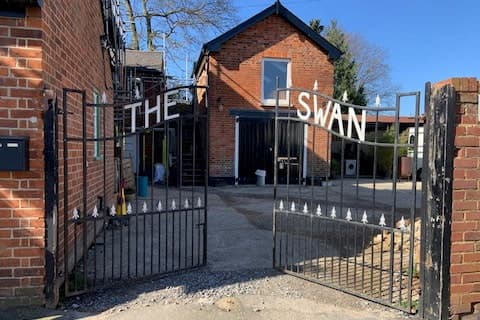 The Swan
2 / 6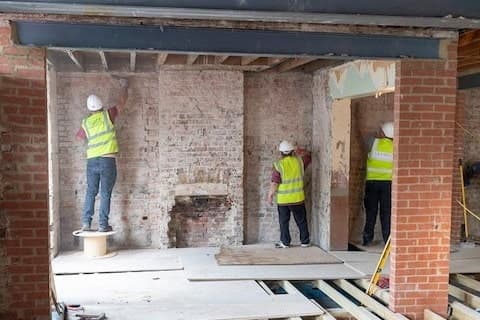 Renovation Work
3 / 6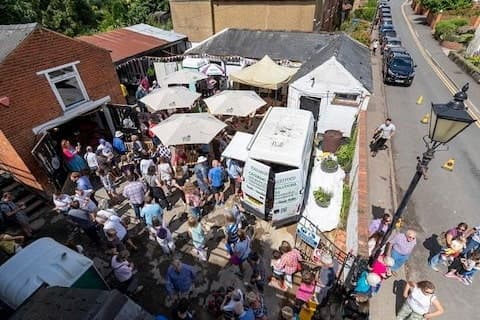 Opening Day
4 / 6
Cyclists Welcome
5 / 6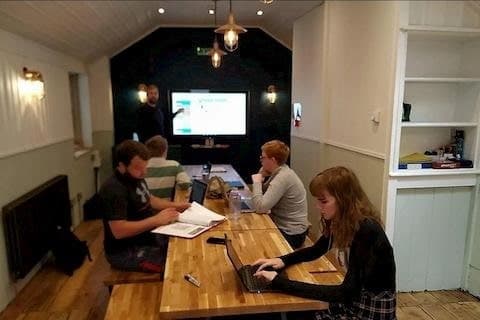 Our Sixth Form School
6 / 6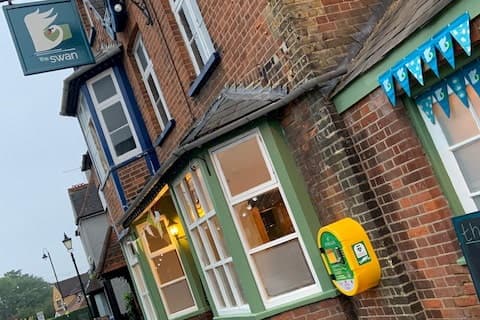 The Swan
Friends of The Swan
Created in 2018 when the community were trying to buy the pub, the Friends of The Swan (FoTS) has been absolutely core to the success of the pub and its people.
A Friend of The Swan is anyone who is a customer, a contributor, a volunteer, a stakeholder, a student, an event organizer or helper, a participant, a staff member, or from the management. We also include as a Friend anyone who has subscribed to our regular emails or follows us for our social media posts on our Facebook, Instagram or Twitter channels. And for sure includes our cake-bakers, stall holders, quiz and bingo masters, our gamesmasters, our BBQ chefs, our kids entertainers, et al who help us have such a good time.
Just look for the FoTS logo.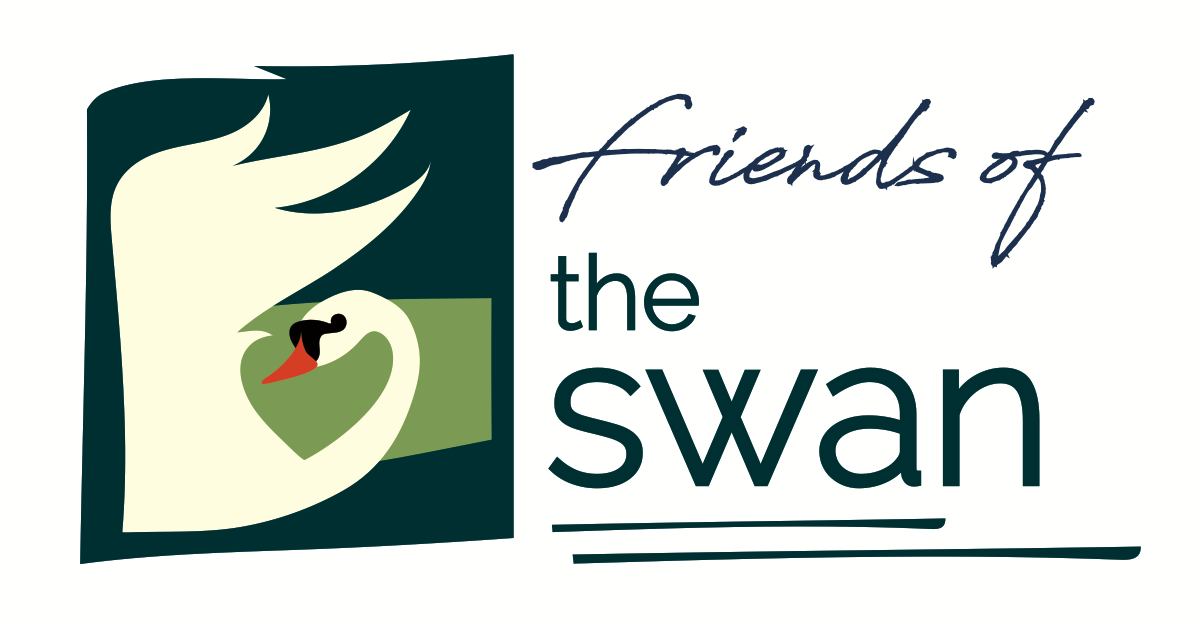 There is no subscription or payment for being a Friend, nor any formal sign-up process. Friends simply like to go to The Swan, enjoy themselves, and tell others about it. They promote our key goals, our code of conduct and our 4 principal values: community, sustainability, inclusivity and responsibility.
There is a small, volunteer-based, committee for the FoTS who promote and foster the community aspects of The Swan, one of acknowledged three pillars making up the heart of The Swan (i.e. pub, school, & community). The committee are responsible for communications to the wider FoTS including this website, social media and other channels. They help coordinate events, volunteers, raising of money, and ultimately serve the FoTS. Want to become a committee member?, then please email us at: friends@theswanwindsor.co.uk
Chatter and Natter Table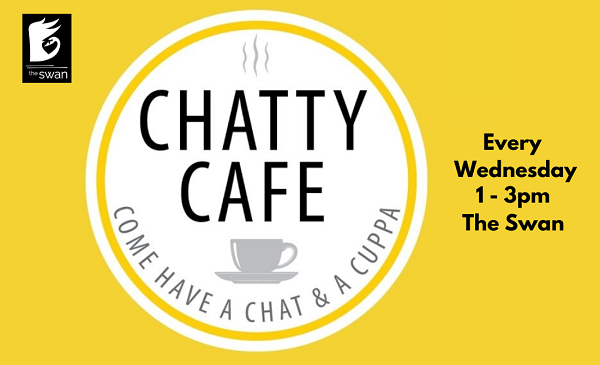 Our regular, hosted 'Chatter and Natter' Table is currently held on Wednesdays between 1pm and 3pm. It is part of the nationwide Chatty Café Scheme, one of the UK's leading non-profit organisations designed to tackle loneliness and social isolation.
By offering a dedicated table, hosted by one of our volunteers, we aim to provide a safe and non-intimidating space for local people to pop along and get together with others for a light hearted chat over a cuppa. Whether you live alone, are a mum with young children in need of adult conversation, recently retired and wondering what to do with your time, working from home and missing the social interaction at the office coffee break or would simply value the opportunity to meet new people, our table aims to brighten your day!
Pop in for 5 minutes, an hour, or even longer - the choice is completely yours.
Did you hear one of the Friends of the Swan - Mirella Paul - on BBC Radio Berkshire talking about this on the Phil Kennedy Afternoon Show? We have uploaded the audio segment on to our press and media page. Go on, have a wee listen to it!. And from the interview and our social media, we now have people coming along.
For more information contact us by contacting the pub or emailing us on: chatty@theswanwindsor.co.uk Please note this will be kept confidential.
History
We plan to start a community project into the history of The Swan, where it sits in the Clewer Corridor and of the wider Clewer area. The area is steeped in history from the last thousand years if not longer.
The pub itself was established some time before 1711. It probably started life as an alehouse and then became a staging inn. At one time it was called the 'Bear'. It was part of the famous Windsor Brewery in Thames Street for many years. For over 300 years The Swan has entertained the locals of Clewer Village and the wider West Windsor area.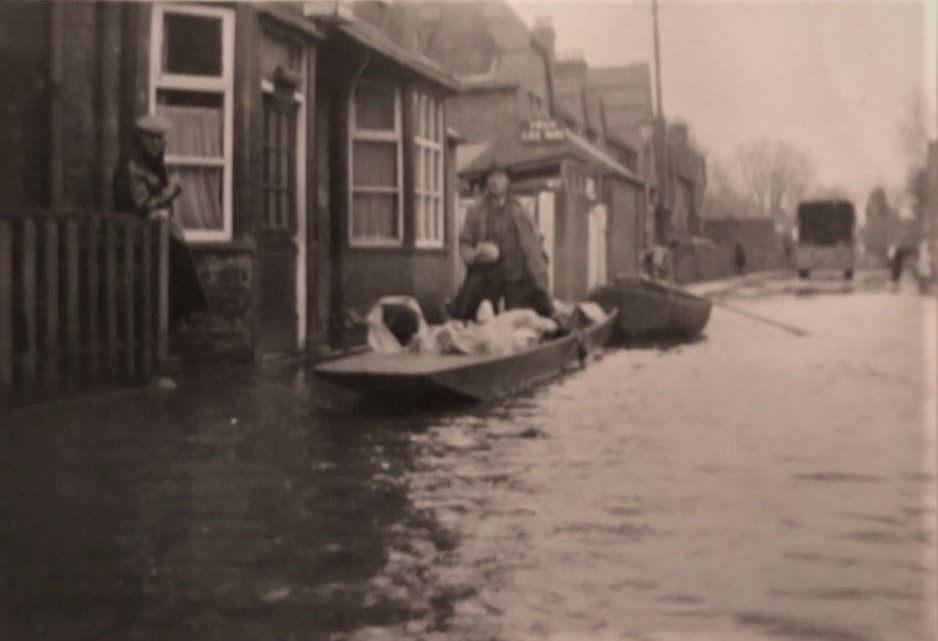 The Swan during the 1947 floods.
Each week we are producing a little history snippet which is included in our weekly email. We are gathering them all together in what we are calling our history blog and have published it to Facebook. Why not have a wee peek?
Our Code of Conduct
Inclusivity is a key value of The Swan. We aim to be open and welcoming to all. In return we ask that customers respect the right of their fellow customers and staff to enjoy their time at the pub. Behaviour that risks the health, safety and enjoyment of customers and staff will not be tolerated.
Staff and Directors of The Swan reserve the right to invite customers to moderate their behaviour and, if necessary, to ask them to leave. This applies equally to adults and to parents in the event that their child/children is/are causing a disturbance. Staff and customers should expect to have free movement around the premises without concern for adults or children who are behaving in a potentially dangerous manner.
More About Us
Simply click on the poster to be taken to a full review for that year.