Events Diary: Radio Berkshire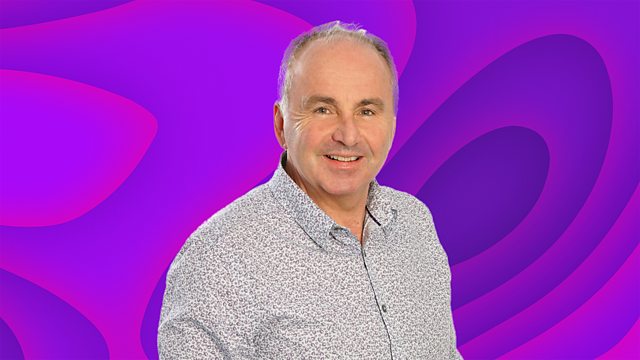 We were very excited to welcome BBC Berkshire's Drivetime show with Phil Kennedy to The Swan for a live outside broadcast! We have contributed to the show on several occasions over the last year, updating listeners on the progress of phase one of our refurbishment, including at our opening ceremony back in January.
This time, the full two hour show came from the main bar and included interviews with Richard Allen; pupils and parents of The Green Room School; Marilyn, our building Project Manager; Matt Baker, our General Manager; Reverend Rosie from St Andrew's Church; representatives of CAMRA and volunteers and members of the The Friends of The Swan Group.
It was a packed afternoon that included Kelly, one of the newest members of our bar team, teaching Phil the presenter how to pull a pint of Guardsman – all captured on Facebook Live!
Photos taken by our professionlal, Doug Seeburg
Phil and Marilyn
Enjoying a small refreshment
The Reverend Rosie
Getting ready to pull a pint
The Friends of The Swan
Ian being interviewed
Bas being interviewed
Bar getting busy
Kelly being interviewed
Phil pulling a pint
Lads waiting to be interviewed
Rachel being interviewed
Waiting to be interviewed
Phil interviewing
Kelly being interviewed
Customers being interviewed
Tony being interviewed
Izzy telling the donkey story
Photos taken by volunteers.
Thanks for these, the more the merrier. Thanks!
Busy pub for the show
Marilyn, our project manager
Bas, a weekday warrior
Richard, school room guru
Ian, a weekday warrior
The BBC radio van
Audio snippets
These audio snippets have been taken from the recording of the full radio show (available from BBC SOunds until mid-November, 2019). The snippets are presented here for posterity as Phil and the BBC have made a remarkable job of telling the story of The Swan.
Phil Kennedy - introduction to The Swan
Richard Allen - how it started and the challenge of the school
Jo Beck - what makes a community pub work?
Marilyn Leonard - the renovation project
Bas Williams - the history of the pub and area
Matt Baker - growing the business
Green Room School - the view of the pupils and parents
Will Calvert - brewing beer and the future plan for The Swan
Reverend Rosie - what it means to the local church and community
Kelly Duncan - teaching Phil how to pull a pint
CAMRA - thoughts about community pubs and The Swan
The Friends of The Swan - what it has taken to get this far (and the donkey story)