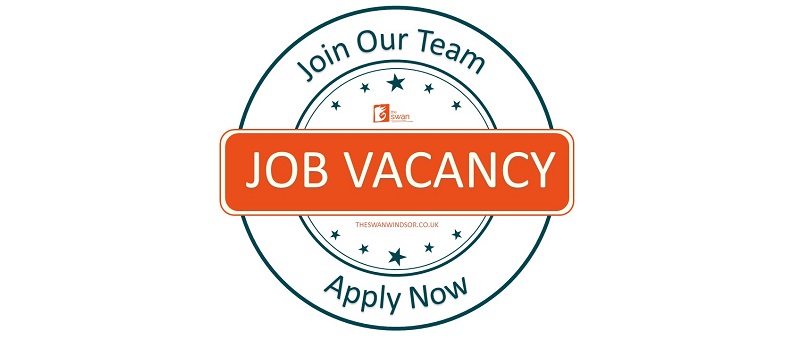 Opportunities at The Swan
We have the following job opportunities available at The Swan at the moment. Please check back soon as this page does get updated as new opportunities become available. If in doubt, please contact pub.manager@theswanwindsor.co.uk with your CV and details.
Pub Chef (11th July 2022)
The Swan in Clewer is looking for an experienced Pub Chef to create home from home meals for our Guests. As a community Pub, we listen to our Guests and are looking for a chef who can make home cooked, good pub grub.
The kitchen has been a labour of love to build, we have taken pride in building our new kitchen from the ground up. We are an award winning, community owned pub and have been featured in the Good Beer Guide for 2 years running, we now aim to be recognised for the quality of our food offer. The person to fill this role will work alongside the General Manager to create a menu that draws the attention of our local and wider community. You will manage a relevant, costed menu and be able to deliver this promptly under fast working conditions. Having a school onsite, the Pub Chef will also work with the 'Wings Project' pupils to help them develop their culinary education. Our pub chef will also undertake a CRB check to work with our pupils.
The Pub Chef will report directly to The Swan General Manager and take direct responsibility for the Kitchen and food. Pub Chef will oversee maintaining a clean working environment, working to our Safer Food Better Business model, Stock orders, menu creation, Food Quality, and standards. We will also ask our Pub Chef to work on side menus for Guest Buffets for private functions, BBQs, and other needs as required.
What we are looking for:
Experience in a commercial kitchen is a must
Food Hygiene Certificates (Must show if selected for interview)
Great Knowledge of food
Manage relationships with GM and External clients (Green Room School)
Works well alone or as part of a team
Quick thinker and can adapt to Guest requirements
Menu Creation
Good people skills and management
Positive attitude
Strive for excellence
Stay calm under pressure
Great sense of Humour
At The Swan, we live by 4 values, Inclusivity/Community/Sustainability/Responsibility. The kitchen will be open 5 days a week including weekends. Great rate of pay, up to £30,000 per annum.
If you want to see more about our Kitchen, our Food Menus and what it is like to work at The Swan, please have a look at our food section on this website.
If this sounds like the job for you, contact our General Manager at Micky.Foden-Andrews@TheSwanWindsor.co.uk and include a cover letter and a copy of your CV. Please do not email any other Swan email address and note you must include your cover letter & CV to be considered.