Business Heroes
We've had a huge response from local companies, suppliers and trademen. It has been absolutely fantastic and we thank each one for their help. We could not have progressed so far without you.

CROWN PAINTS
Are providing all our paint solutions at a fantastic price to help us get our pub and community hub up and running as soon as possible.

ULTRA QUICK HIRE
Chris and Robin have done a cracking deal for us on the acrows (supports) and the mini lift forms that are essential for opening up the bar area.
NEW LEAF ELECTRICAL
The lads at New Leaf will be completely rewiring the building in stages, starting with the bar area. We've been most impressed with their work and enthusiasm.

SIMPSON SKIP HIRE
Simpson gave us a reduction on the hire price and were very helpful with finding skips that would actually fit through the gates!

BERKSHIRE SCAFFOLDING
Providing the much needed scaffolding at a really competitive price plus they are not charging us any rent.

TOILET HIRE LIMITED (THL)
Providing our portaloo at a knock down price and duration. And came to our rescue at very short notice.

we are 3FOLD
Matt Regale-Day from 3 Fold has volunteered his time and provided us with high quality floor plans and 3D drawings of the entire site, which we will be using to design and install all aspects of the building's services and features

PETER GAMBLE ESTATE AGENTS
Covered the cost of one full van load of waste removal on our site clearance day.
Meet Our Heroes
We have people going above and beyond to help us. Pushing the boundaries to help us get The Swan renovated as quickly as possible. Some are volunteers, some offering very good mate's rates, some going out of their way with outstanding business offers. All trying to help us. These are our real heroes! A huge thanks to every single one of them.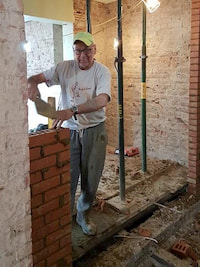 PAUL THE BRICKIE
Helping us put The Swan back together.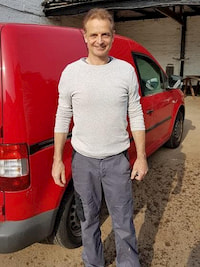 IAN GRAY
Ian is a local lad who has his own plastering business. We are getting the toilets done at very good mate's rates.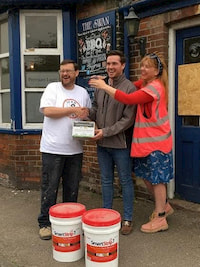 MATT RAYBOULD
From the supplier of the excellent paint stripper. Not only did he not charge us, he drove down from Manchester to deliver it too.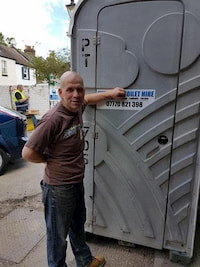 KELVIN OF THL
Came to our rescue for the BBQ when we realised that we didn't have enough toilet facilities.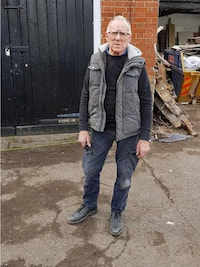 JEFF SAUNDERS
Jeff is our retired plumber who has gone in and repaired the leaks, removed the radiators and also the vanity units.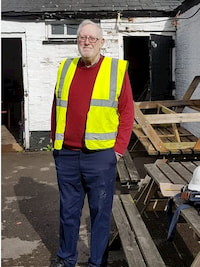 DAVID HOWES
Our structural engineering looking at removing the pillars in the bar area.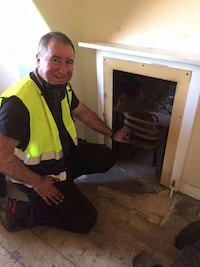 PAUL CLARKE OF SOOTBUSTERS
This is one of the two Victorian fireplaces that we discovered in the attic rooms that Paul has carefully cleaned for us.
LEN GILSON
Len from Lino Len' will give us a great discount!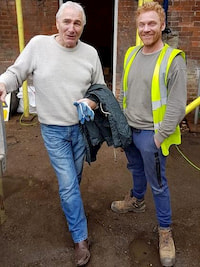 WARREN OF BERKSHIRE SCAFFOLDING
David helping his son Warren from Berkshire Scaffolding who are providing the scaffolding at very preferential rates.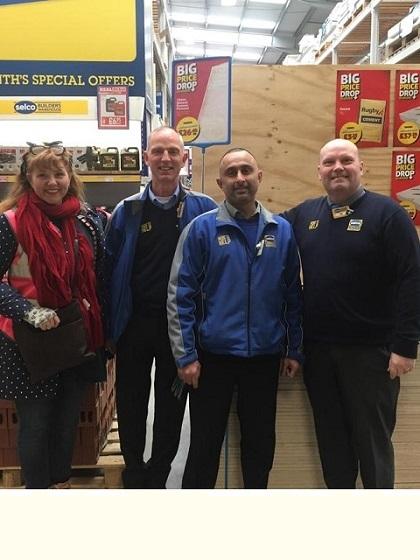 THE TEAM AT SELCO
This is the management at Selco Slough who will kindly give us 10% off all purchases.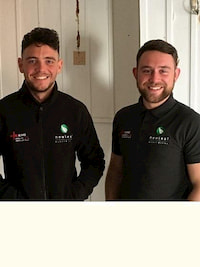 FRANK AND KARL OF NEW LEAF ELECTRICAL
The guys are doing a fantastic job for us and even working through holidays!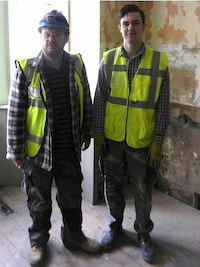 IAN & ANTHONY BIRCH
This father and son team have been regular volunteers at The Swan. Without their invaluable help, we would not have progress so much.