Business Heroes
We've had a huge response from local companies, suppliers and trademen. It has been absolutely fantastic and we thank each one for their help. We could not have progressed so far without you.

PETER GAMBLE ESTATE AGENTS
Covered the cost of one full van load of waste removal on our site clearance day.

SIMPSON SKIP HIRE
Simpson gave us a reduction on the price and were very helpful with finding a skip that would actually fit through the gates!

BERKSHIRE SCAFFOLDING
Providing the much needed scaffolding at a really competitive price plus they are not charging us any rent.

GQ & SONS ROOFING AND BUILDING
Gary is giving us a reduction on their daily rate which is essential as we don't know the full extent of issues with the various roofs.
Who Are Our Heroes
We've also had some volunteers working during the week. Going above and beyond. Pushing the boundaries to keep things progressing whilst the rest of us are working. A huge thanks to these Volunteers.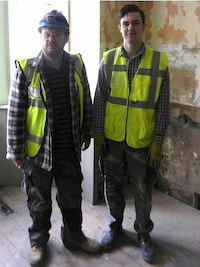 IAN & ANTHONY BIRCH
This father and son team have been regular volunteers at The Swan. Without their invaluable help, we would not have progress so much.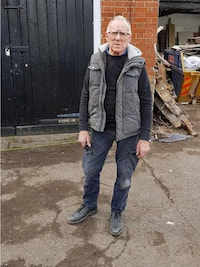 JEFF SANDERS
Jeff is our retired plumber who has gone in and repaired the leaks, removed the radiators and also the vanity units.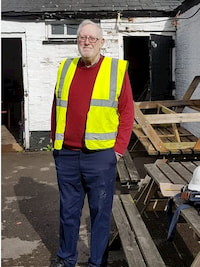 DAVID HOWES
Our structural engineering looking at removing the pillars in the bar area.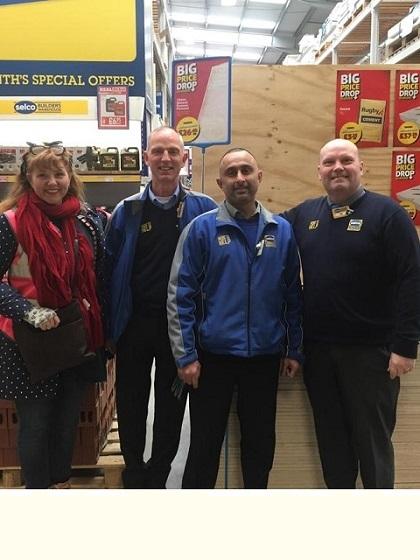 THE TEAM AT SELCO
This is the management at Selco Slough who will kindly give us 10% off all purchases.
LEN GILSON
Len from Lino Len' will give us a great discount!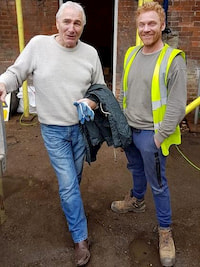 WARREN OF BERKSHIRE SCAFFOLDING
David helping his son Warren from Berkshire Scaffolding who are providing the scaffolding at very preferential rates.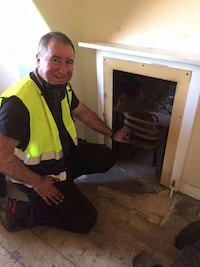 PAUL CLARKE OF SOOTBUSTERS
This is one of the two Victorian fireplaces that we discovered in the attic rooms that Paul has carefully cleaned for us.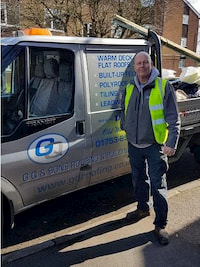 GARY QUARTERMAIN OF GQ & SONS ROOFING
You'll see quite a lot of Gary, he's the one at the top of the scaffolding fixing the roof.