Off-Sales available at The Swan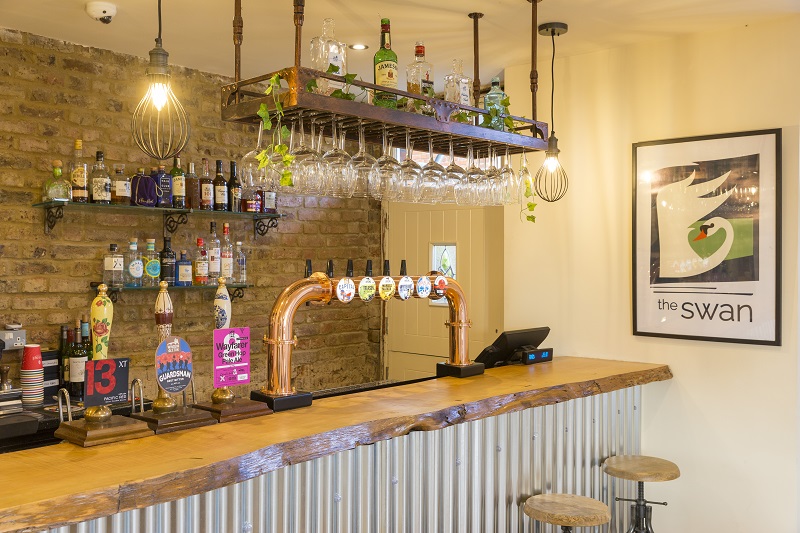 The Swan is offering an off-sales facility during the covid lockdown. You can order by sending an email to offsales@theswanwindsor.co.uk or sending a text message (SMS) or Whatsapp to the pub on 07458 300026. Last orders by 5.30pm. Payment by card and order collection is at the side door on Friday's between 6 and 7pm. To meet Government requirements, you must pre-order your drinks.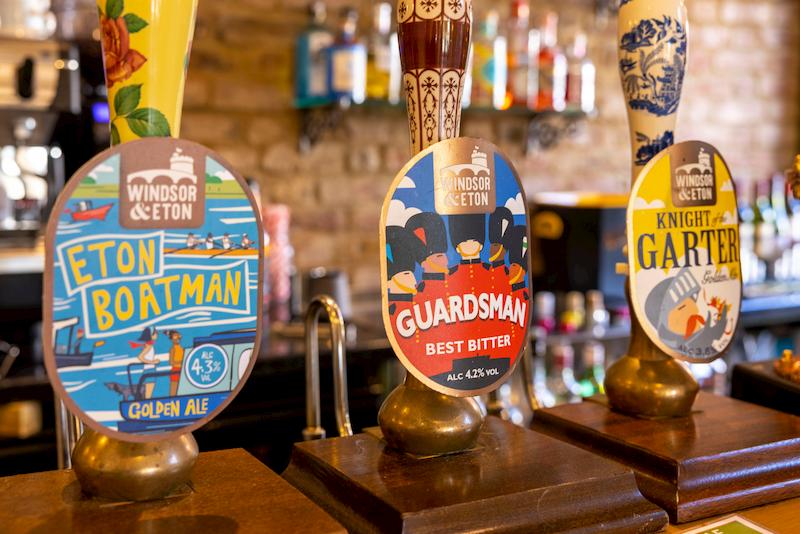 Beers from Windsor & Eton Brewery
A range of very populars beers from our local brewery.
| | |
| --- | --- |
| 2 litres fresh cask beer* | £7.00 |
| 5 litres mini-cask* | £23.00 |
| 5 litres mini-keg of Republika Pilsner | £30.00 |
* Includes Knight of the Garter, Canberra, Windsor Knot, Father Thames or Guardsman
For Friday 20th we also have the excellent premimum bitter Father Thames in PET bottles at £7 for 2 litres.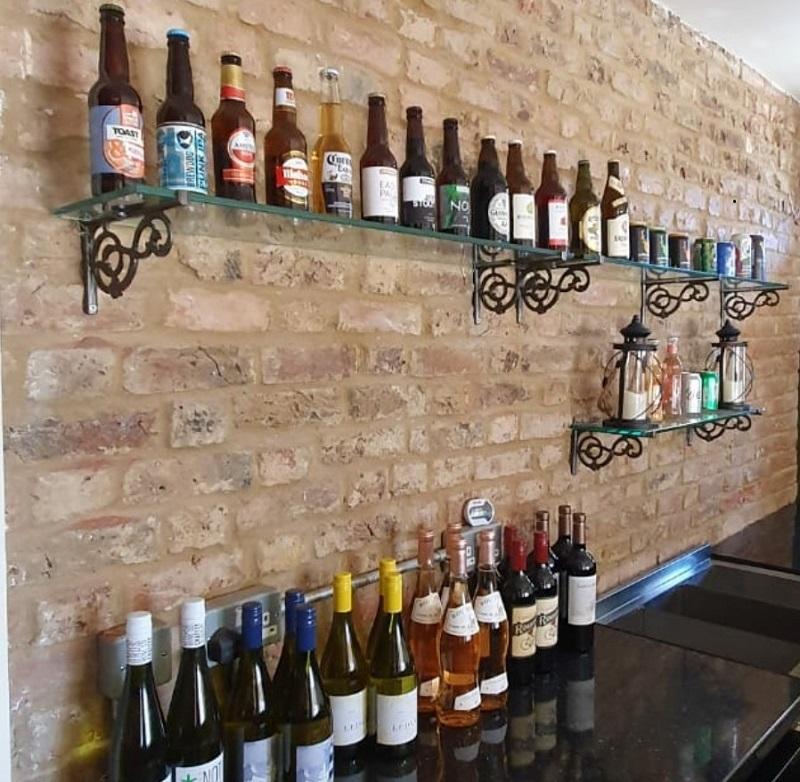 Bottled Beer
We have a full range of bottled beers from around the world. These will suit all tastes and should be served refreshingly cold.
All beers are £2.50 a can or bottle. This includes Beaver Town Gamma Ray, Neck Oil, Tip Top IPA, Brewdog Clockwork Orange and Mahou lager.
Friday 20th we have a range of Tiny Rebel cans at £2 each, select what you want when you collect.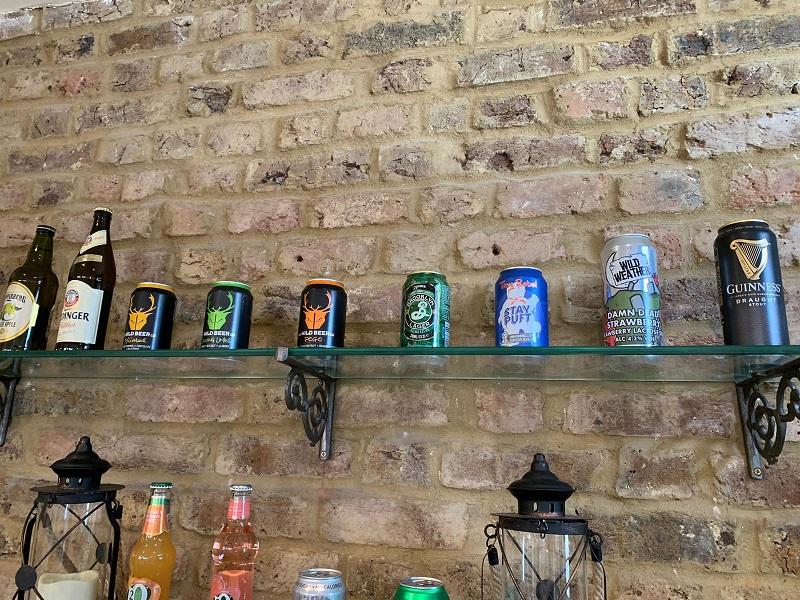 Slightly Out-of-date Beers
For Friday 20th, we have slightly out-of-date cans of Guinness Draught and Asahi lager at £1 each.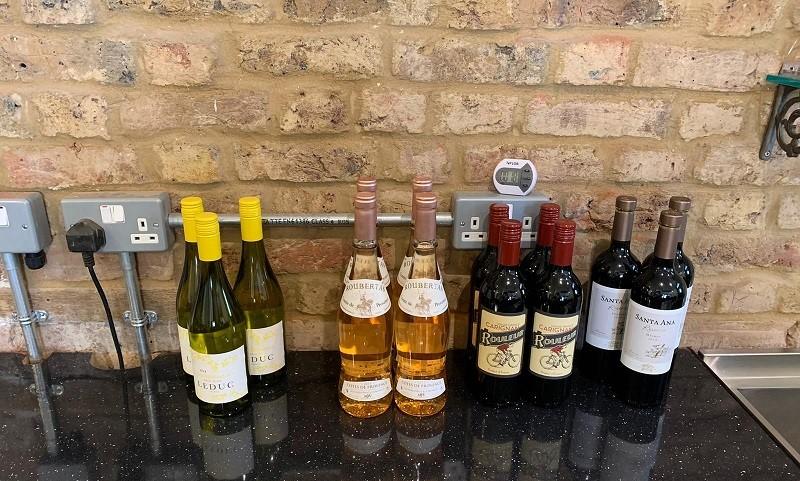 Wines
A selection of popular wines from our cellar are available for takeway.
| | |
| --- | --- |
| Carignan Vin de France, Le Rouleur Bottle | £11.00 |
| Monte Llano Tinto Rioja, Ramon Bilbao Bottle | £13.00 |
| Skaapveld Syrah, MAN Family Wines | £12.00 |
| Pinot Grigot, Via Nova | £11.00 |
| Sauvignon Blanc, Yealands Estate (NZ) | £17.00 |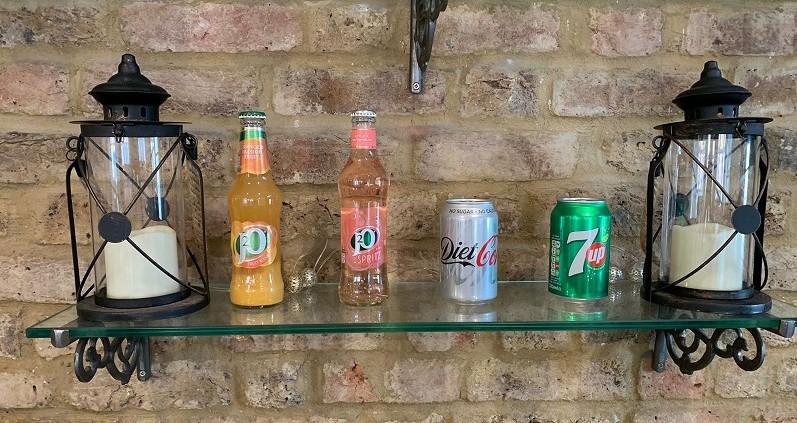 Soft Drinks
Appetiser bottles (slightly out of date), 50p
NOTE: all prices correct at time of publication (5/Nov/20; 13:37) but may vary. Please check at The Swan when ordering.