Announcing a new exciting membership club for Supporters of The Swan - The Bevy
Background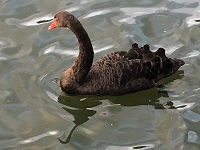 The English word swan, akin to the German Schwan, Dutch zwaan and Swedish svan, is derived from Indo-European root swen (to sound, to sing).
Young swans are known as swanlings or as cygnets.
An adult male is a cob, from Middle English cobbe (leader of a group). An adult female is a pen.
/ˈbɛvi/ (noun, plural bevies.) Probable origin is from the 15th century, late Middle English bevey. However, the possible origin is from the earlier Anglo-Norman bevee.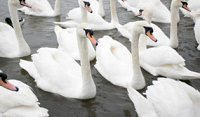 A large group of people, especially women or girls, or things of a similar kind.
A large group of a particular kind of bird.
Word for an alcoholic drink in the northern regions of Britain.
A group of swans is called a bevy.
The Bevy at The Swan
Why not become a founder member of one of the most historic pubs in Windsor- and one that is owned by the local community?
The Bevy is being set up to recognise the significant contribution that our supporters and benefactors have made to this ground breaking project. Members will receive regular news and updates, as well as access to occasional offers and promotions.
We want to share our Swan journey with our most important supporters and The Bevy is how we plan to do this.
How to Become a Member
Membership of The Bevy is currently available to:
those who have invested, loaned or donated funds to The Swan, and
a small number of specially invited volunteers who have gone above and beyond the call of duty.
Although our share offering has now closed, we will be continuing to accept loans and donations until 24th May. After this date, we will be closing membership to Founder Members.
If you would like to become a founder member of The Bevy, please visit our page on how to invest.
Benefits of Membership
As well as confirming your founder member status, being part of The Bevy will give you:
Occasional discounts off promotional products.
Regular news updates on our future plans.
Attendance at the Swan Clewer CIC AGM.
Invitation to a special pre-opening Bevy members event.
Additional benefits will be announced when membership formally opens.
What is the cost?
Founder Membership is free for those who have invested in The Swan, whether via share purchase or via a loan. Full terms and conditions will be released when your membership is confirmed.
Questions?
The Bevy is still at the egg stage and has yet to hatch. However if you do want contact The Bevy support team, please email us at thebevy@theswanwindsor.co.uk
Full Terms and conditions of membership of The Bevy will be released when your membership confirmed.